20 Busiest Airports In The World By Flights 2023
2022 statistics indicate the impact of the pandemic on world air traffic rankings
The Airports Council International's list of the world's busiest airports is usually a virtual cornucopia of both US and international airports with significantly more global than US hubs. More recently though the pandemic changed air traffic patterns around the world. This has resulted in a new and unusual list of the world's busiest hubs. With that in mind, here is the newest list of the world's top 20 busiest airports headed towards 2023.
1. Hartsfield-Jackson Atlanta International Airport
This American airport in Atlanta, Georgia leads the way with a total of 75.7 million travelers passing through their terminals last year. It's reportedly a major connecting hub for traveling within the US, especially for Delta passengers. Interestingly enough, they have more recently stepped up their game and added an assortment of eateries including the upscale One Flew South, the Original El Taco, and Chicken + Beer.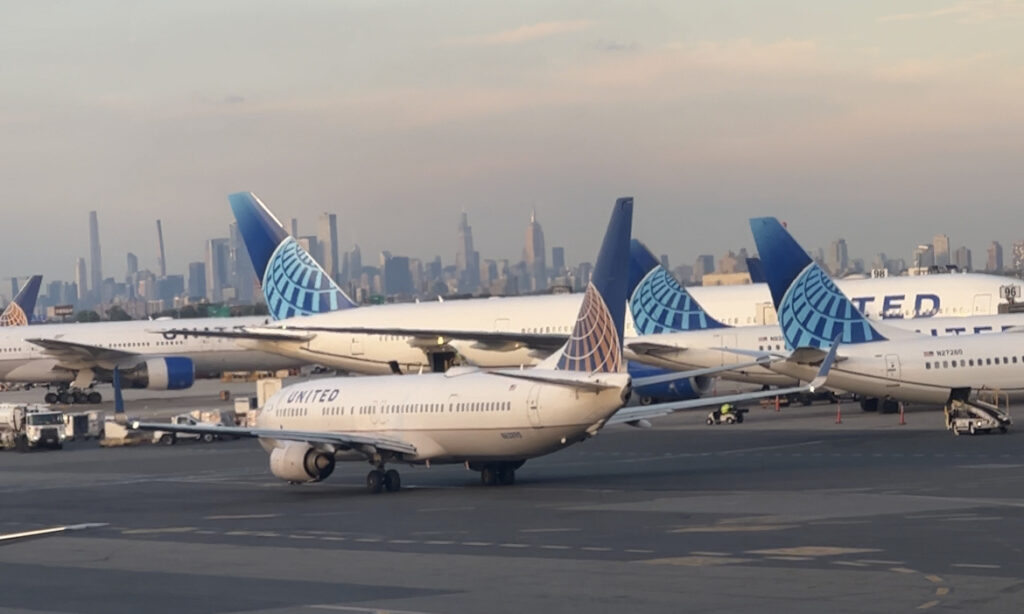 2. Dallas–Fort Worth International Airport
This American travel complex, situated about halfway between Fort Worth and Dallas, spans an area of over 26 square miles. It's larger than the city of Manhattan, New York. Last year, 62.4 million travelers passed through here. This airport garnered a $35 million government grant to build a special "zero-carbon electrical plant" in order to reach "net-zero carbon emissions" within the next eight years.
3. Denver International Airport
This recently expanded US airport in Denver, Colorado now features three terminals with a total of 90 gates. Last year, it served 58.8 million flyers. This popular transfer hub also has three new outdoor decks which offer visitors great views. It's a popular transfer hub, so even those not flying to Denver pass through here. It comes complete with new restroom facilities, family seating sections, and more.
4. O'Hare International Airport, Busiest Airports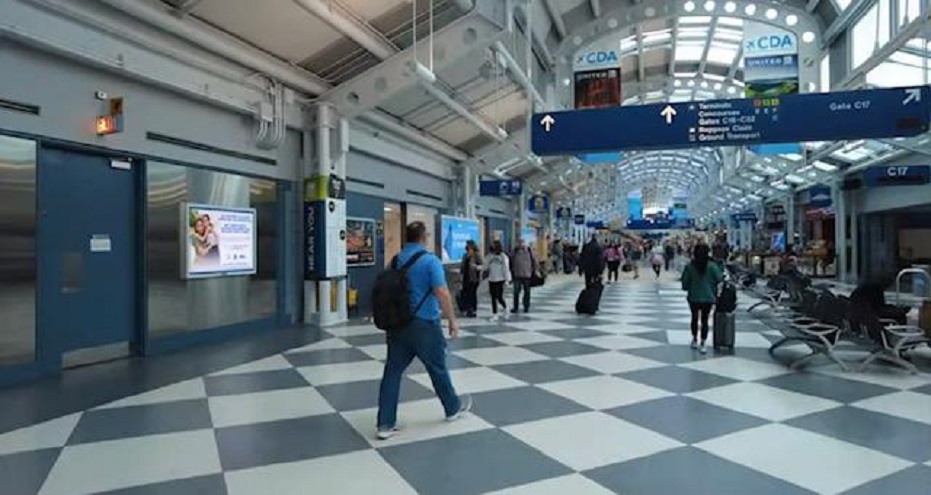 This US midwestern hub in Chicago, Illinois had 54 million travelers go through its four terminals and 193 gates. There have been some quiet improvements here too. Flying foodies will favor Tortas Frontera and Wicker Park Seafood and Sushi Bar. Other highlights here include the Hilton Athletic Club in the Hilton Chicago O'Hare Airport Hotel, the Terminal Getaway Spa, and an American Airlines Flagship Lounge.
5. Los Angeles International Airport
Disliked for its traffic issues, this Southern California airport is constructing an effective electric rail system that will provide transport to and from the airport sometime next year. Nevertheless, last year it still serviced 48 million people. They have also added art installations throughout the airport. Foodies will love such refueling stations as Slapfish, the SeaLegs Wine Bar, Umami Burger, Lemonade, and Wahoo's Fish Taco.
6. Charlotte Douglas International Airport
Located in central North Carolina, this surprising entry on this list helped 43.3 million along the way. Still, last year this airport witnessed over 43 million travel aficionados wander through its terminals. $600 million is being spent on expanding their lobby. That's 366,000 square feet of updated and new space. By 2025 it will include new artwork, ticket counters, charging stations, and more.
7. Orlando International Airport, Busiest Airports
This bustling Florida airport served 40+ million passengers last year. They just opened a new 300-acre terminal complete with 15 new gates able to accommodate another 12 million flyers. You can enjoy a sit-down meal at the Cask & Larder. There's also a Zaza for Cuban cuisine and, for lovers of authentic Neapolitan pizza, a Desano Pizzeria. So be it locals or theme park lovers, they're ready!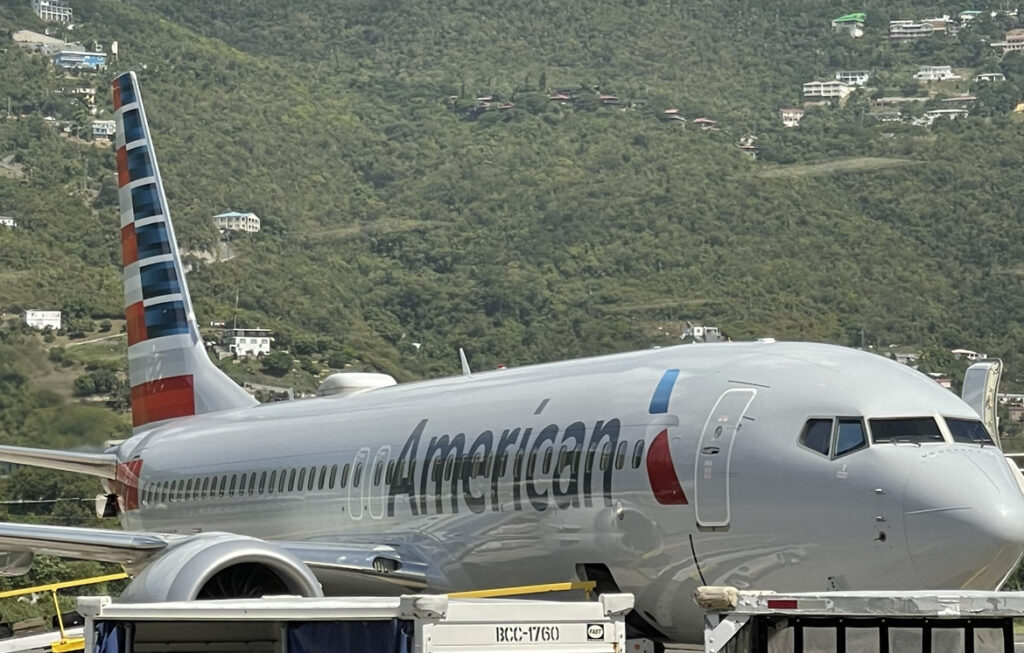 8. Guangzhou Baiyun International Airport
This airport in the Guangdong province of China is relatively new. Nevertheless, it has already launched 40.26 million passengers on their way. It's only 17 miles from downtown Guangzhou and replaced the previous 72-year-old terminal.
The two terminals at this airport include such impressive artwork as a great wall of graffiti, and silver "cloud heart" sculptures. Need nourishment? Visit KFC, McDonald's, or one of the Asian eateries.
9. Chengdu Shuangliu International Airport
This is the largest airport in western China, found 16 kilometers out of central Chengdu, the capital of Sichuan province. Last year it hosted 40.1 million travelers. Here you can pass the time by browsing the numerous stores, dining on Chinese dishes, or grabbing a cappuccino at Starbucks. You can even book your stay at the popular Chengdu Airport Hotel situated opposite Terminal 1.
10. Harry Reid International Airport
Once known as the McCarran International Airport, this hub in Las Vegas, Nevada was renamed after former congressman Harry Reid late last year. It racked up a total of 39.75 million customers and includes two separate terminals. Feeling a bit peckish? Veteran visitors suggest trying the Shake Shack, Brookwood Farms, Ruby's Diner, Metro Pizza, Rachel's Kitchen, or even the cupcake-to-go spot known as Sprinkles.
11. Phoenix Sky Harbor International Airport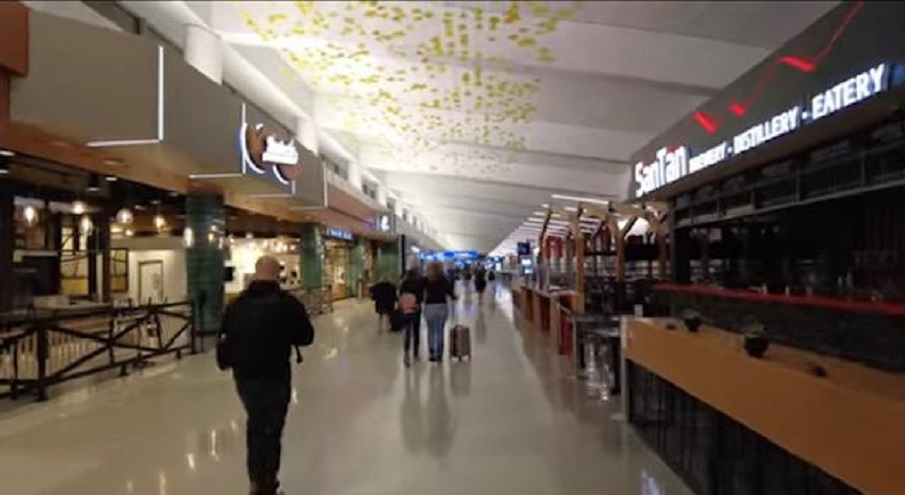 Travelers will find it three miles from the city of Phoenix, Arizona. This is known as a "civil-military public airport." It is the busiest and the largest airport in the state. This airport is a popular hub for American Airlines, a well-known base for Southwest Airlines, and the base for the 161st Air Refueling Wing, a unit of the Arizona National Guard. Last year 38.8 million passengers passed through here.
12. Miami International Airport, Busiest Airports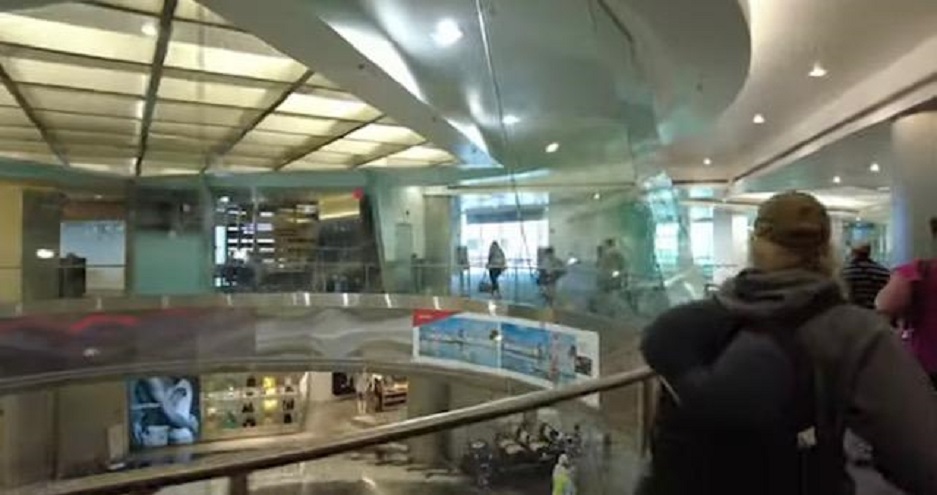 This historic place was once known as Wilcox Field. It is situated in Miami-Dade County, just eight miles from Miami. This airport also slots in as the country's "busiest international cargo airport" and the "busiest US gateway for international passengers." Miami International Airport offers travelers more than 1,000 flights every day and sold tickets to a total of 37.3 million people last year.
13. Indira Gandhi International Airport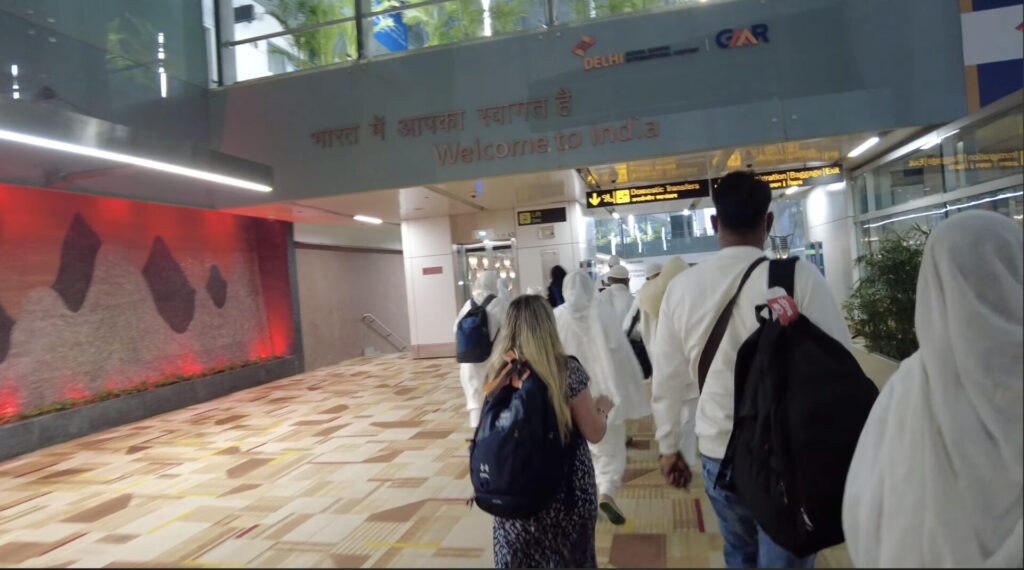 Named after the ex-Prime Minister of India, this is India's preferred international airport. It serves the capital, Delhi, and the surrounding area, stretching across 2,066 hectares. This airport also earns the title of the second busiest airport in the world in terms of seating capacity with a total of 3,611,181 seats. It's located in Palam, Delhi, and served 37.1 million passengers last year.
14. Istanbul Airport, Busiest Airports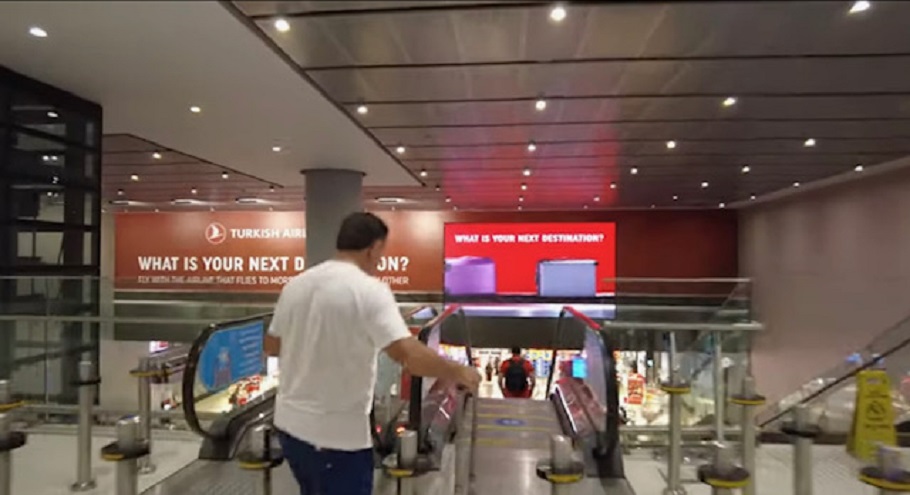 This comparatively new international airport largely replaced Turkey's Atatürk Airport and is located in Istanbul's Arnavutkoy district. This airport features one terminal and five runways presently in operation. It is Europe's busiest airport and served 36.9 million flyers last year. In terms of international passenger traffic, this airport serves 27 million international travelers and is the second-busiest airport on the planet.
15. Shenzhen Bao'an International Airport
This Chinese airport is located on the Pearl River's east bank in Bao'an District. This facility is one of the three biggest hubs serving the people of the Pearl River Delta. It is 32 kilometers from Shenzhen's city center. United Parcel Service Airlines uses it as an Asian-Pacific cargo hub. The airline reportedly booked flights for 36.3 million travelers last year.
16. The Seattle–Tacoma International Airport
This airport is the Seattle metropolitan area's primary commercial airport. It is located in the city of SeaTac, Washington roughly 14 miles out of Downtown Seattle. The complex spans an area of approximately 2,500 acres. Delta Air Lines uses this facility as a hub and an international gateway. This airport served a total of 36.1 million flyers last year.
17. Aeropuerto Internacional Benito Juárez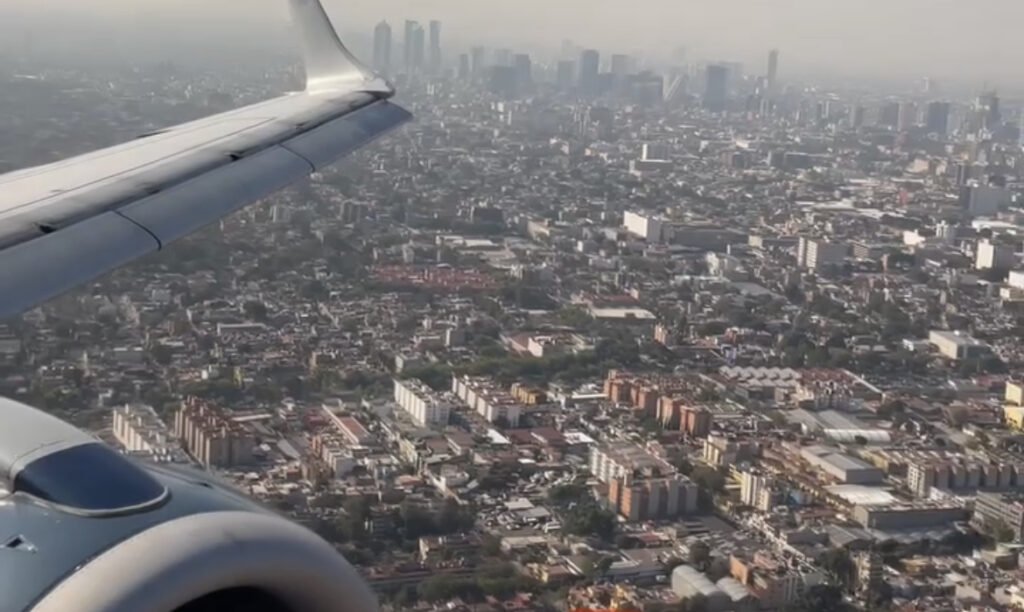 Also known as Mexico City International Airport, this is Greater Mexico City's main international airport. It is located in Venustiano Carranza, Mexico City. In terms of aircraft movements and passenger traffic, it's the busiest airport in both Mexico and Latin America. In 2014, the powers that be announced it would be replaced with a new airport but four years later, the project was canceled. It served 36 million travelers last year.
18. The Chongqing Jiangbei International Airport
China charts yet again with this complex found in the Yubei District of Chongqing. This facility is known as a "128-hour transit visa-free airport." The Airports Council International awarded it first place in the category of "Best Airport in the 25–40 Million Passenger Size" two years in a row (2017 and 2018). Last year it served 35.7 million passengers. Plans for additional expansion are in progress.
19. The Shanghai Pudong International Airport
Yes, this too is an airport in China. Specifically, this one is found in Pudong, Shanghai. This complex is one of East Asia's major aviation hubs. It opened back in 1999 and originally featured a pair of passenger terminals that are flanked by four parallel runways on both sides. A third terminal was opened last year when the airport served 33.2 million travel lovers.
20. The Beijing Capital International Airport
Last but not least in our "top 20" list is one more Chinese airport. Indeed, this international airport situated in the Shunyi and Chaoyang Districts of Beijing has been climbing up the world's busiest airport charts for the past ten years. In fact, in terms of both total traffic movements and passenger traffic, it was the busiest in Asia by 2009. Last year the facility serviced 32.6 million customers.