Best Things To Do In Rome Italy 2023
Rome does not require an introduction. This city is renowned for its rich history, stunning architecture, and delectable cuisine. It has something for everyone. Whether you are a first-time visitor to Rome or returning for another experience, a variety of activities will make your trip unique. In this essay, we will examine the top activities in Rome in 2023.
1. Pantheon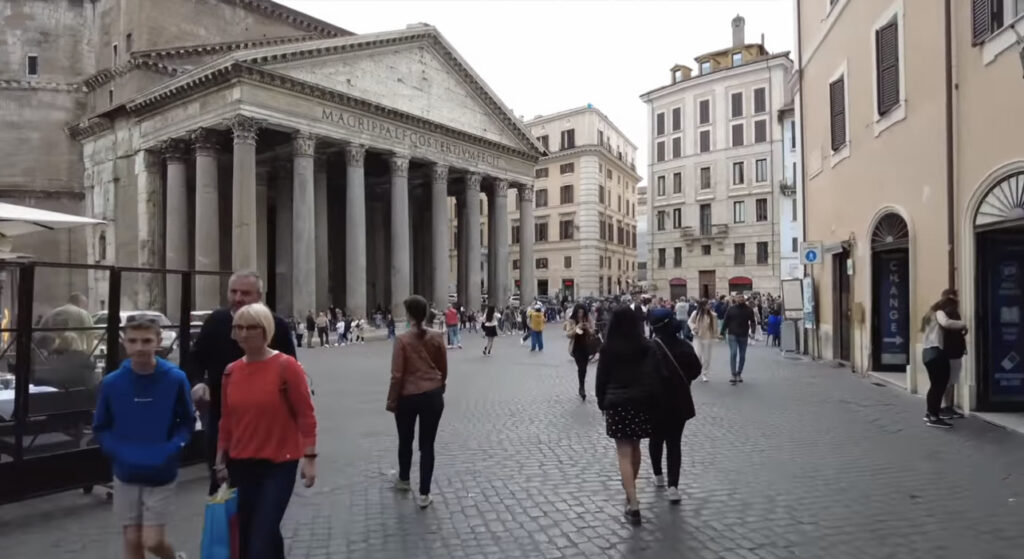 The Pantheon is one of the best-preserved Roman structures in the world. It was initially constructed as a temple to all the ancient Roman gods but has been utilized as a church since the seventh century. The Pantheon's dome is an engineering wonder and the world's most enormous unreinforced concrete dome. The Pantheon is one of the most popular attractions in Rome, and admission is free.
2. Italian Cuisine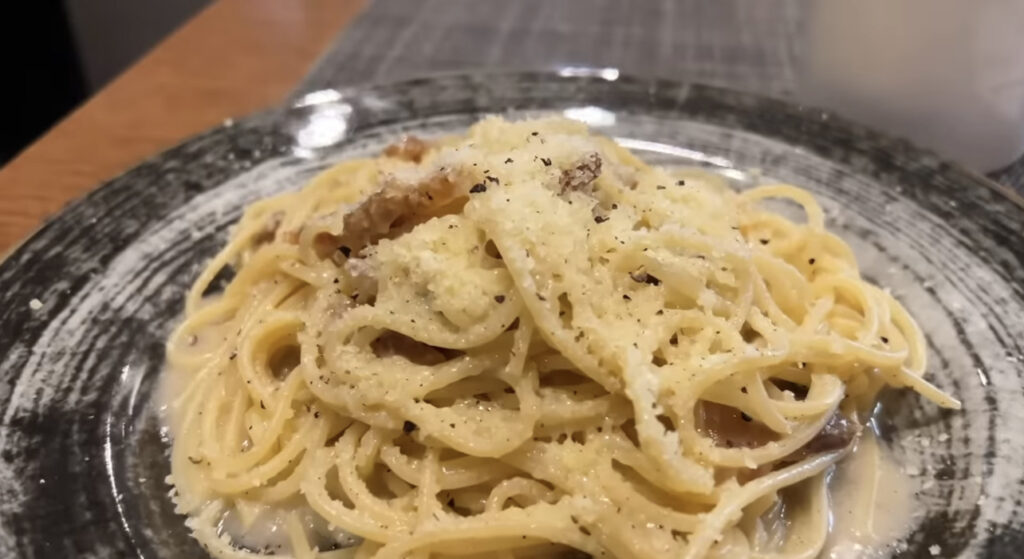 A visit to Rome would only be complete with sampling the Italian cuisine. Italian cuisine is acclaimed worldwide, and for a good reason. There is something for everyone, from thin-crust pizza to substantial pasta meals. Remember to sample the renowned gelato, too. The Centro Storico and Trastevere areas are home to some of Rome's finest dining establishments.
3. Trevi Fountain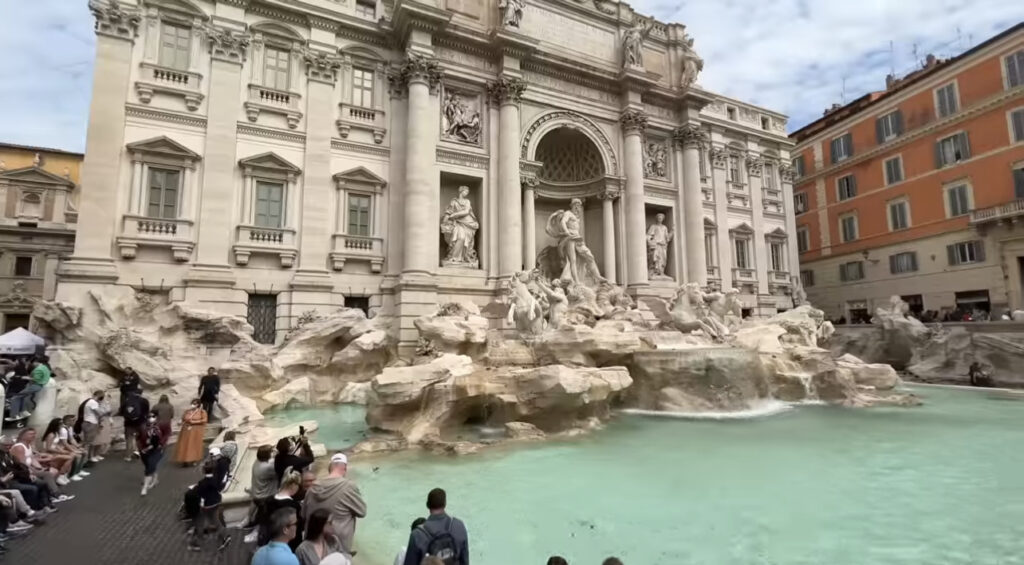 This fountain is one of Rome's most recognizable landmarks. Designed by Nicola Salvi in the eighteenth century, it is a baroque masterpiece. According to legend, throwing a penny into the fountain will guarantee your return to Rome. See the Trevi Fountain at night when it is magnificently illuminated.
4. Piazza Navona
It is a magnificent piazza in Rome's old center and one of its most renowned tourist attractions. Gorgeous Baroque buildings surround the square. It has three stunning fountains, including Gian Lorenzo Bernini's famed Fountain of the Four Rivers. Piazza Navona is a beautiful area to stroll, unwind in a café or restaurant, and take in the splendor of Rome.
5. Saint Angelo
Castel Sant'Angelo is a fortification initially constructed as Hadrian's mausoleum. Later, it was utilized as a papal fortification and jail. Now, it is a museum showcasing the fort's history and varied usage over the years. The fortress's summit offers breathtaking views of the city, making it one of Rome's best things to do.
6. Colosseum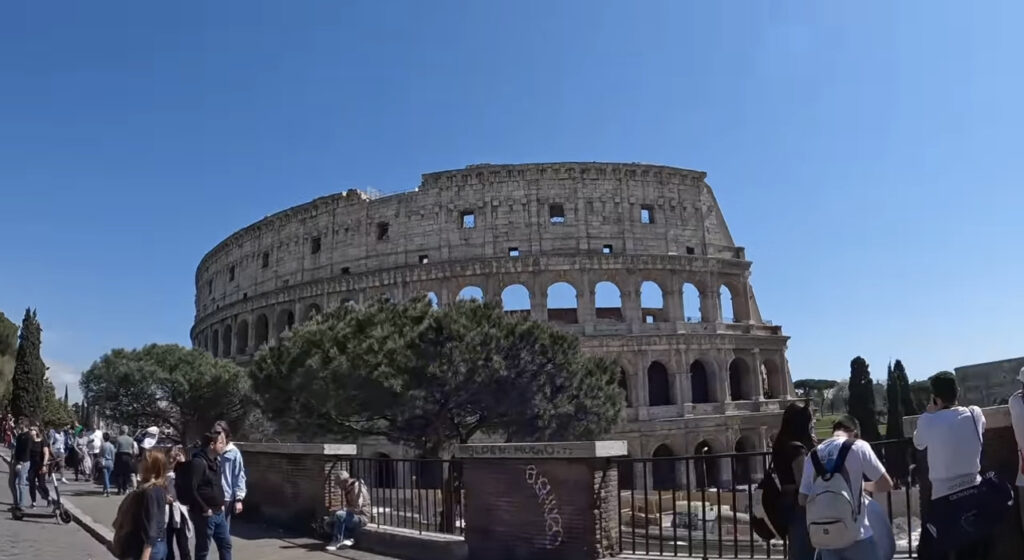 The Colosseum is Rome's most well-known landmark. It was constructed in 80 AD and held up to 80,000 spectators. The Colosseum was the venue for gladiator matches and other public performances. It is a renowned tourist destination and one of Rome's most frequented sights. Visiting the Colosseum is one of the best things to do in Rome; therefore, it is advisable to get tickets in advance to avoid excessive lineups.
7. Tiber River
The Tiber River passes through the heart of Rome and is a beautiful area for a stroll or bike ride. Numerous bridges span the river, and each offers a unique perspective of the city. Stroll down the riverfront or embark on a sunset sail to explore Rome uniquely.
8. St. Peter's Basilica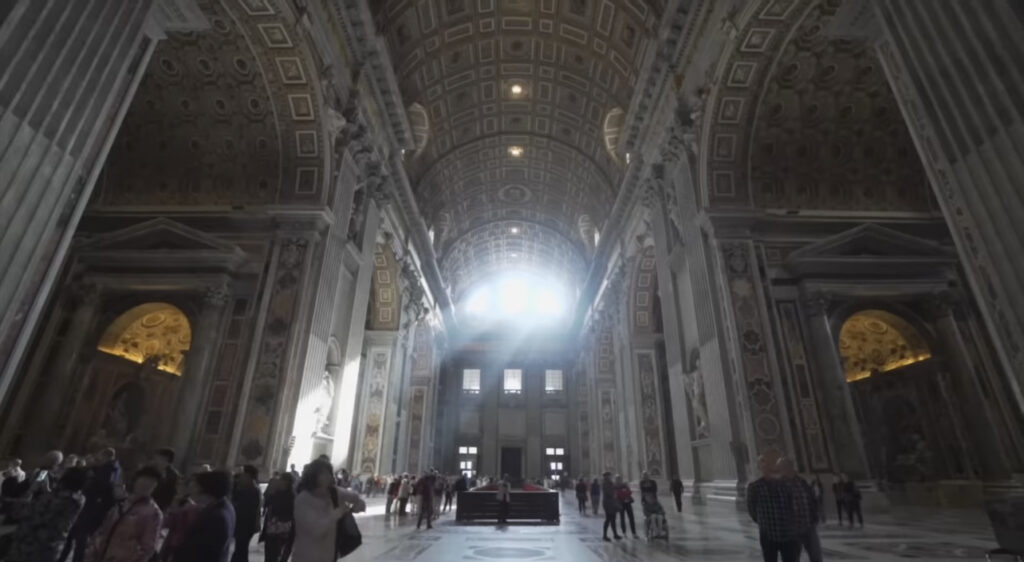 The St. Peter's Basilica is part of the world's largest churches and the focal point of Vatican City. It was designed by Michelangelo and Bernini, two of the most famous Renaissance architects. The church's interior is adorned with beautiful artwork and sculptures. St. Peter's Basilica is one of the best things to do in Rome, and admission is free.
9. St. Peter's Square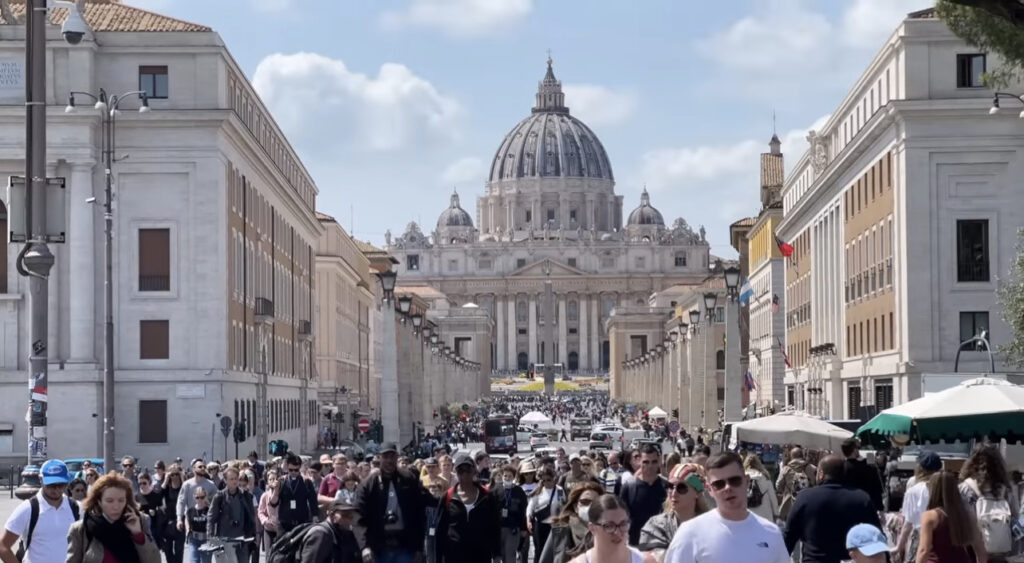 One of the most known squares in the world, St. Peter's Square, is in front of St. Peter's Basilica. It was designed by Bernini in the seventeenth century and is encircled by lovely colonnades. It is a terrific area to people-watch and take in the splendor of Vatican City, as the Piazza is often full of tourists and pilgrims.
10. Centro Storico
Rome's historic core, or Centro Storico, is a must-see for history, culture, and architecture enthusiasts. This neighborhood has beautiful cathedrals, museums, and piazzas. The Pantheon, Piazza Navona, and Campo de Fiori are among the must-see attractions in this area.
11. Spanish Steps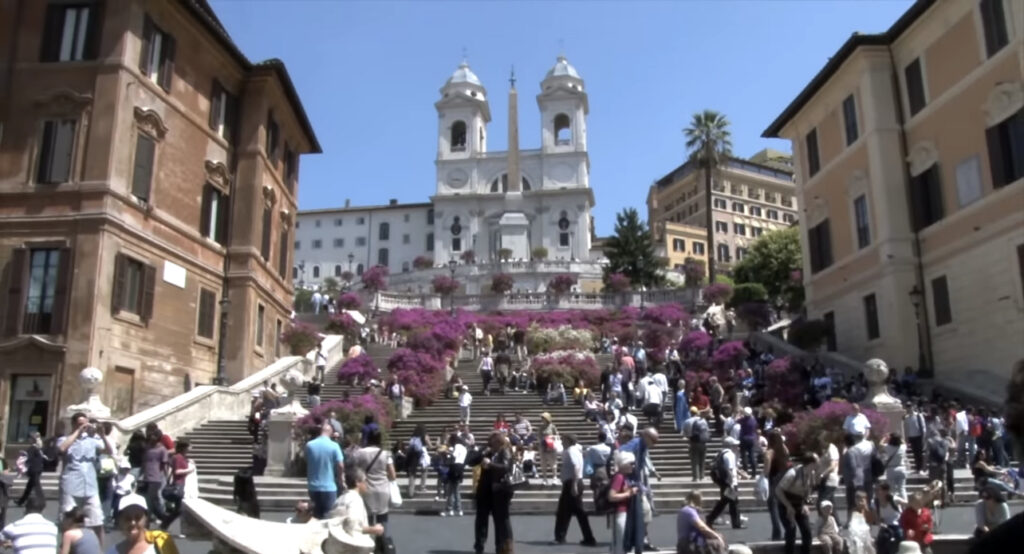 The Spanish Steps are a well-known landmark in Rome and a popular tourist and local gathering spot. The 18th-century steps connect Piazza di Spagna to the Trinità dei Monti church. The steps are a fantastic area to sit, observe the city, and provide breathtaking vistas.
12. Trastevere
Trastevere is a beautiful area on the Tiber River's west bank. It is famous for its tiny alleys, colorful architecture, and vibrant nightlife. Trastevere is a lovely spot to wander and visit the local shops and eateries.
13. Vatican City Museums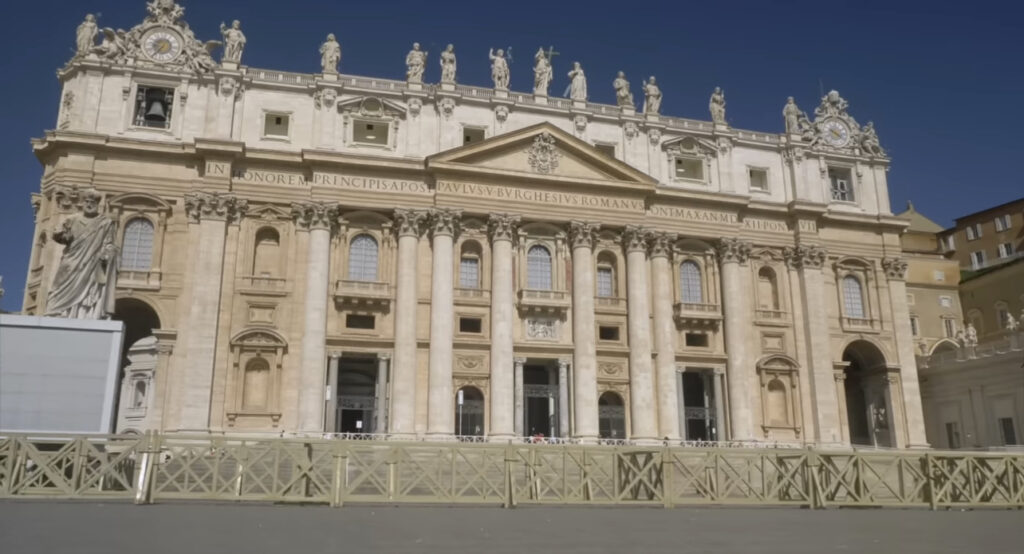 The Vatican City Museums are a group of museums and galleries in Vatican City. These contain some of the world's most significant artworks and antiquities, including the Sistine Chapel and the Raphael Rooms. Remember to purchase tickets for the Vatican City Museums in advance to prevent long waits.
14. Bullet Train
If you have extra time in Rome, try a day trip to another region of Italy. The bullet train is a quick and convenient mode of transportation that makes it simple to visit destinations such as Florence or Naples. Reserve your tickets in advance to receive the lowest discounts.
15. Altar of the Fatherland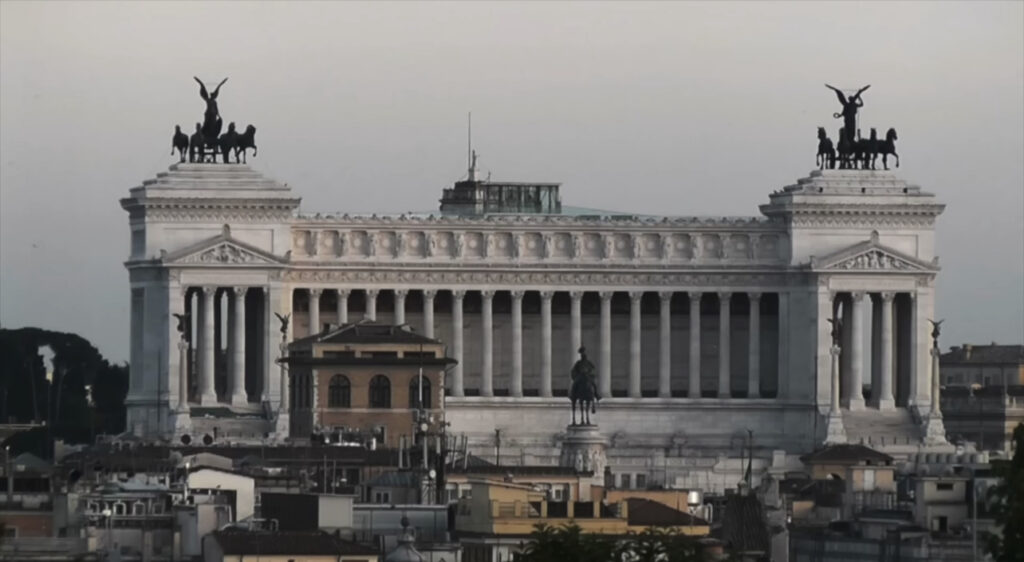 The Altar of the Fatherland, also known as the Monumento Nazionale a Vittorio Emanuele II, is a massive white monument in the center of Rome. It was constructed to commemorate the first king of a unified Italy, Victor Emmanuel II. The memorial is spectacular inside and outside, and the summit offers breathtaking city views.
16. Piazza del Popolo
The Piazza del Popolo is a massive square near the historic town's northern end. It is a famous meeting place for locals and tourists, bordered by gorgeous cathedrals and palaces. The square also offers breathtaking city views and is a popular site to watch the sunset.
17. Roman Forum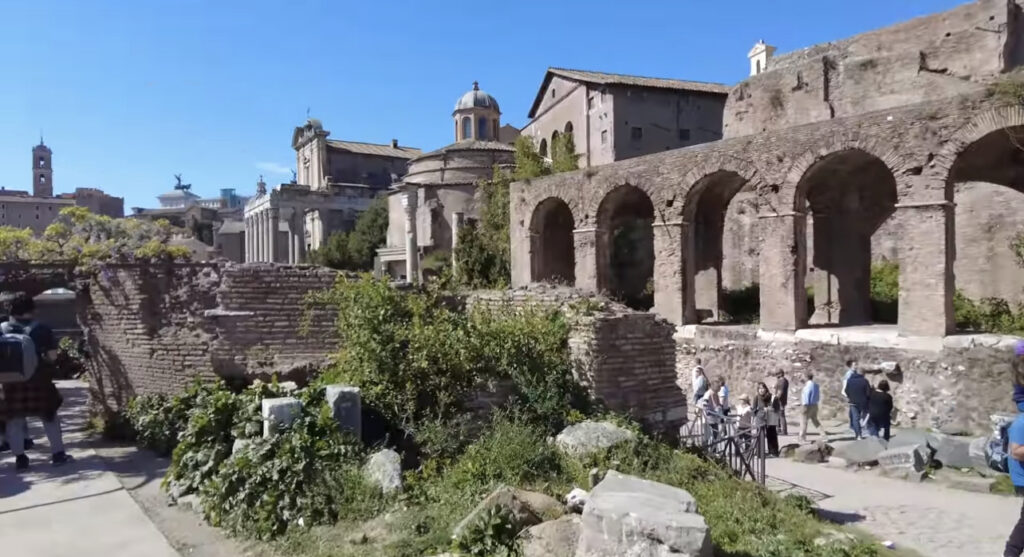 The Roman Forum is a vast ruin complex in Rome's heart. It was the political and economic heart of Ancient Rome, replete with magnificent temples, arches, and columns. A visit to the Roman Forum is one of the things to do in Rome for history and archaeology enthusiasts.
Rome is a city that offers something for everyone, regardless of their interest in history, culture, or cuisine. You might also want to read the Best Bech Vacations in the USA!
The preceding list of the most popular things to do in Rome in 2023 is only the tip of the iceberg. Hence, this wonderful city has so much to see that you could spend weeks wandering and still not see everything. Prepare for the adventure of a lifetime in the Eternal City by packing your bags and reserving your flights.