Best All-Inclusive Family Resorts Caribbean 2023
Looking for the best all-inclusive family resorts Caribbean? We think we can help you out with that. It's been a while since anybody has been anywhere, and you're itching to get out with the family and make some great memories. However, you don't have the biggest budget right now, and the last thing that you want to have to do is be counting how much you're spending when you're on family vacation. The great news is that there are plenty of all-inclusive family fun resorts out there that have something for everyone, no matter how old your children are. Let's take a look at the best all-inclusive family resorts Caribbean.
Best All-Inclusive Family Resorts Caribbean
The first resort was created specifically for families, and it's known for some of the best concierge service in the Caribbean. It has a kid's club that your children can enjoy if they are between the ages of one and 12. Here are different kinds of enjoyable activities for kids, from rock climbing to trampolining. The privet pool is the main feature, but there is also a splash area for the little ones too. The room are spacious and modern, and when it comes to dining, there is something to suit everyone's palate.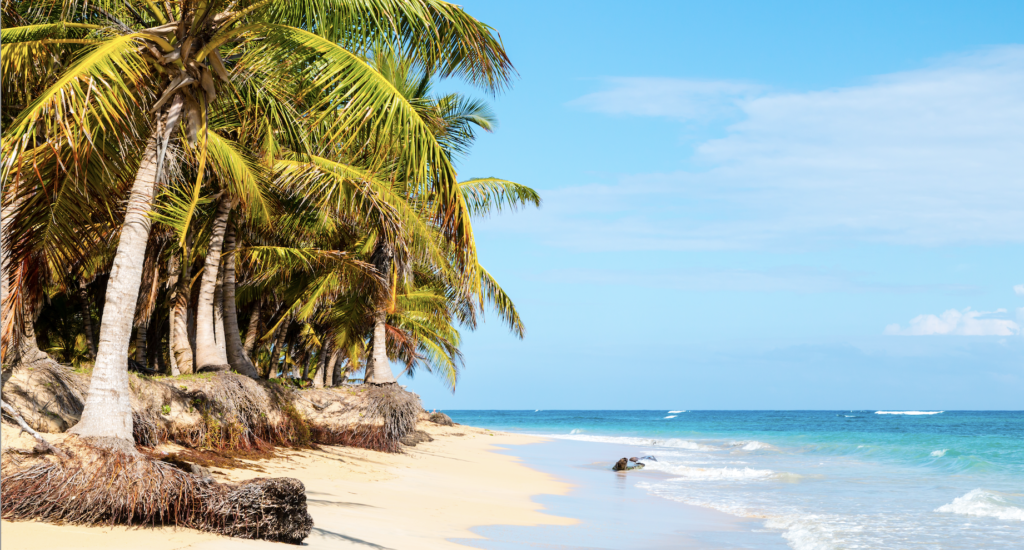 2. Beaches – Turks and Caicos
If you're looking for a bit of a theme with your beach resort, then you will want to check out one of the best Turks and Caicos all inclusive resorts Caribbean, Beaches. The village theme includes family suites and private villas, but you probably want to go for the Pirates Island water park that includes a surfing simulator and eight waterslides. In addition to this mammoth of a waterpark, you are going to be able to relax in any of the six pools throughout the resort and even hit the beach if the mood strikes.
3. Royalton Bavaro Resort – Punta Cana
This is one of the best all-inclusive family resorts Caribbean if you are looking for something a little bit more higher class. The fact that it has five stars says a lot. If your kids are teens now, they can make the most of the teens club, which is of course supervised but allows them to pretty much do whatever they want. If your children are under 12, you can make the most of the Summer Camp program, which includes everything from music and arts and crafts to hikes and cooking. There are multiple swimming pools to relax in and a private beach.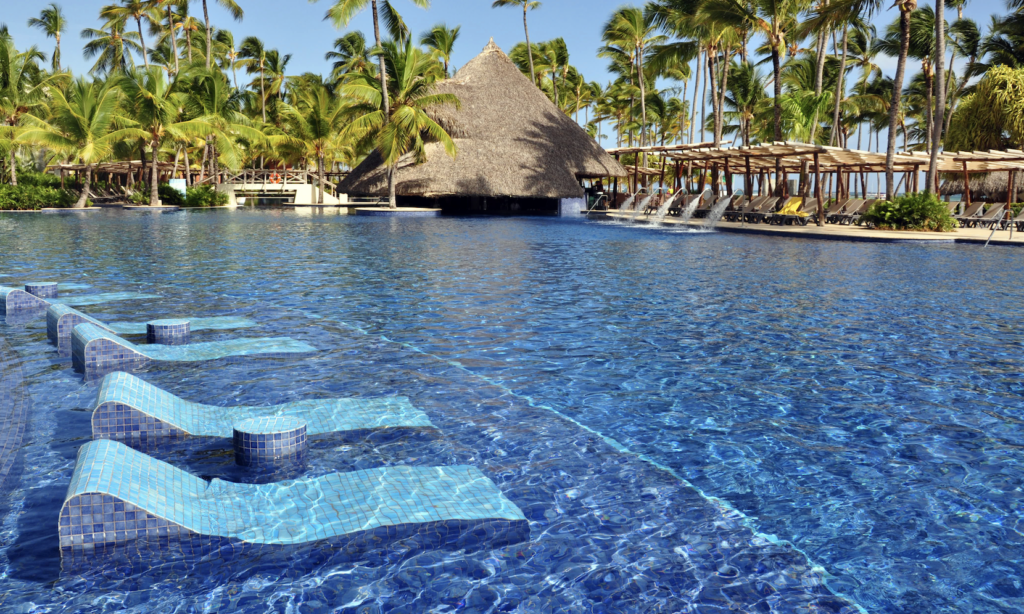 4. Bahia Principe Grand – Jamaica
This next all-inclusive resort is a top choice for families, because it includes a separate area for children to enjoy. There is also a kids club on site that is supervised, and if you need a night off from watching the kids, you can easily arrange babysitting as well for a little bit extra. With more than 800 rooms on offer in four different categories, we don't think you're going to have any trouble making the most of this resort. You can also choose from seven different site restaurants.
5. Barcelo – Aruba
If you want to find one of the best all-inclusive family resorts Caribbean a white sand beach that is going to offer sunshine all year round, then you need to set your sights on Aruba. Set on Palm Beach, this is a luxury resort that is all-inclusive, which means that it has a kids club on site that you can make the most of. When it comes to their rooms, they are spacious, and their swimming pool is big enough for you to enjoy without feeling like you're with the kids the entire time. They had two hot tubs too, and seven restaurants for you to choose from.
6. Grand Palladium – Dominican Republic
If you are trying to find an all-inclusive family resort that is going to offer a bit more in the activity department, then you definitely need to check out the Grand Palladium. This resort offers all-inclusive packages that are going to come with kayak rentals and windsurfing lessons, as well as top tier restaurants. They have a supervised children's program that accommodates children from the age of one all the way up to 17, and we have a feeling that your children are going to love the small water park. As well as having spaces that are dedicated to the kids, there are adults-only areas as well.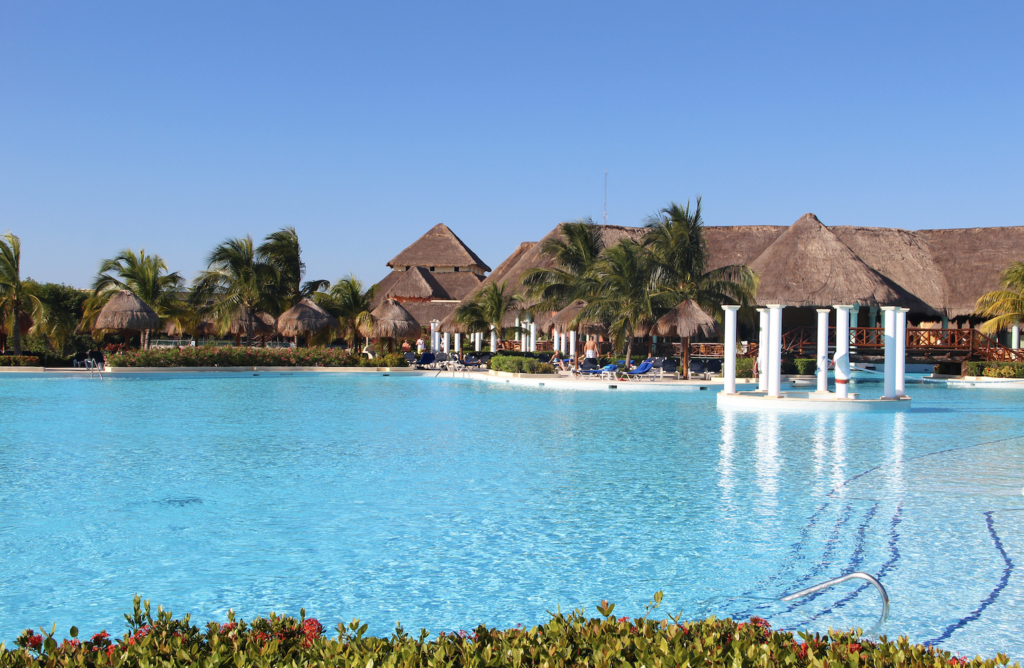 7. Iberostar Hacienda Dominicus – Dominican Republic
This laid-back all-inclusive family resort is going to impress you from the moment you step foot in it. There is a dedicated infinity pools area that you children can make the most of, and among the exciting activities on offer are scuba lessons. They have a kids camp program that is available for children aged between four and 17, and you can even get out of the resort for a day and visit some of the local attractions.
8. Spice Island Beach Resort – Grenada
The next best all-inclusive resorts for families in the Caribbean is a five-star luxury option that comes at a slightly higher price point, but if you're willing to pay, you will definitely get your money's worth. For adults, there is golf course, and for the kids, there is the day camp which is going to offer them more than enough to do around the clock. Of course, you can make the most of their beautiful pools as well, and there are more adventurous activities on offer too, including scuba diving.
The Caribbean is one of those places where you can find true relaxation and these all inclusive resorts add convenience and relaxation to your family vacation. Hope you all enjoyed our list of the best family-friendly all inclusive resorts in the Caribbean!