Best Things To Do In Bali 2023
Make the most of your vacation by participating in these exciting things to do in Bali, which range from waterfall jumping and beach club hopping to temple exploring and shopping!
Bali is undoubtedly one of the finest travel destinations worldwide, and it's easy to know why. Bali is a traveler's dream, with its pristine beaches, rich culture, world-class dining destinations, and fantastic family attractions in every neighborhood. There is something for everyone, whether you want a sun-soaked beach getaway, a relaxing spa break, an off-the-beaten-path adventure, or wine, dine, and shop your way across the island. Below are some ideas for things to do in Bali during your visit! 
Tirta Gangga Temple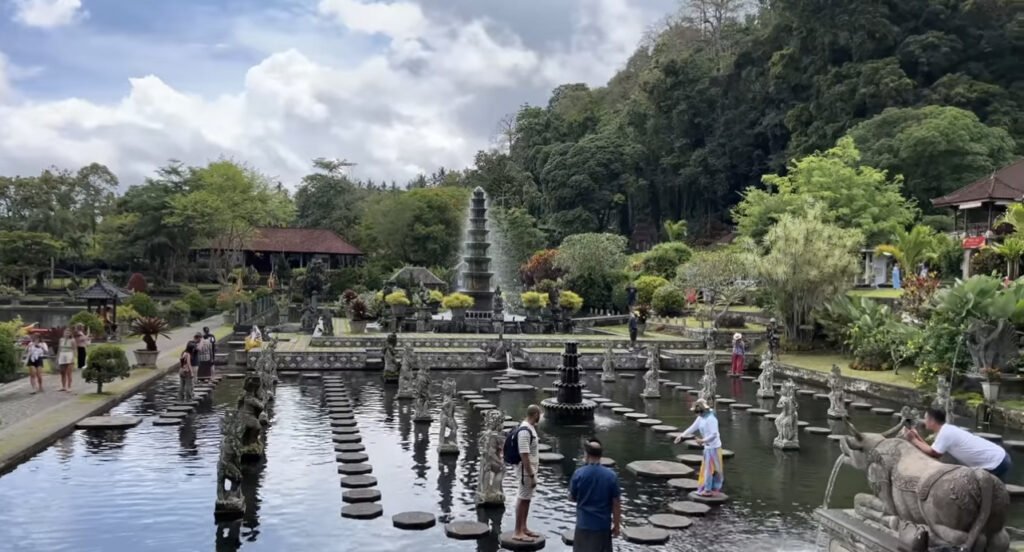 The Tirta Gangga, a beautiful and unique water palace in eastern Bali, literally translates to "water from the Ganges," the holiest river according to Hindu tradition. It is a Hindu shrine and the former royal palace of the Raja of Karangasem. The maze of pools and fountains was built in 1948, nearly destroyed by the eruption of nearby Mount Agung in 1963. It's about a two-hour drive from Denpasar in east Bali, between the beaches of Amed and Candidasa.
The Monkey Forest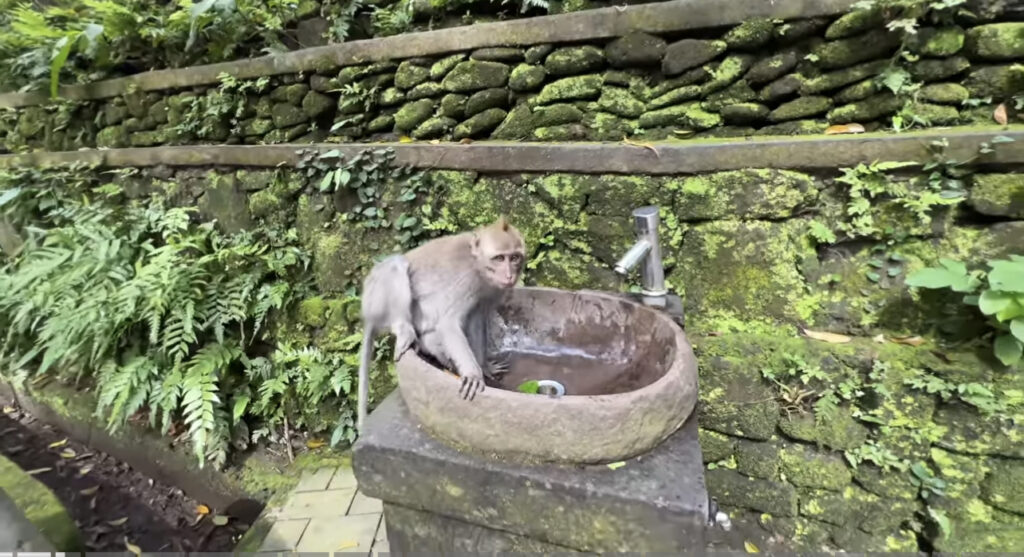 The Ubud Monkey Forest was founded and preserved by ancient Hindu principles. These principles encourage people to live harmoniously with their surroundings and the natural world. According to Things To Do In Bali, it is an essential sanctuary for approximately 700 monkeys. But it also has significant spiritual significance for the local people.
Amazing Food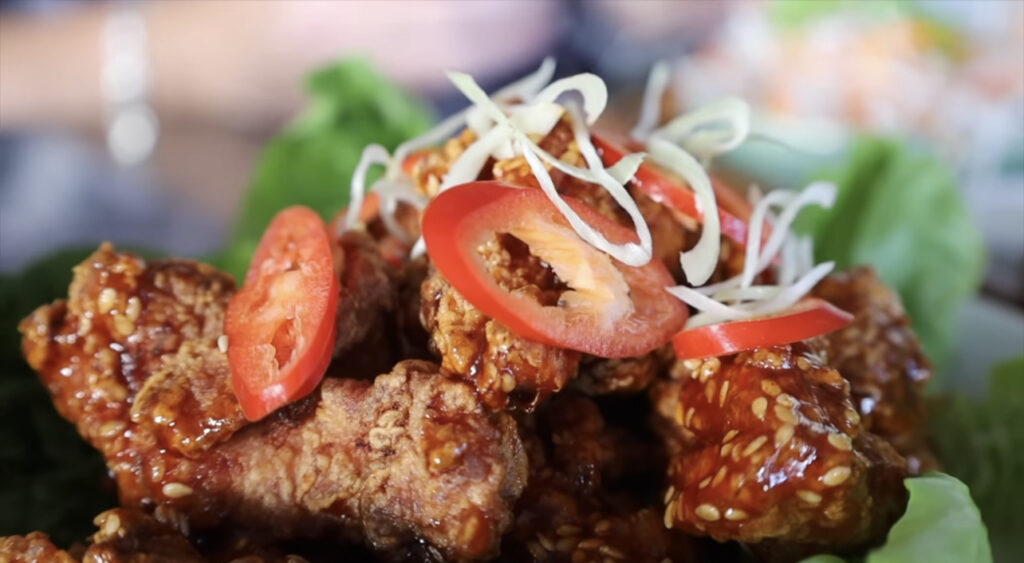 One of Bali's most famous dishes is babi guling or suckling pig. Because most Indonesians are Muslim, this dish is unlikely to be found outside Bali. Babi guling means "turning pig" because it is hand turned over an open fire.
Nusa Dua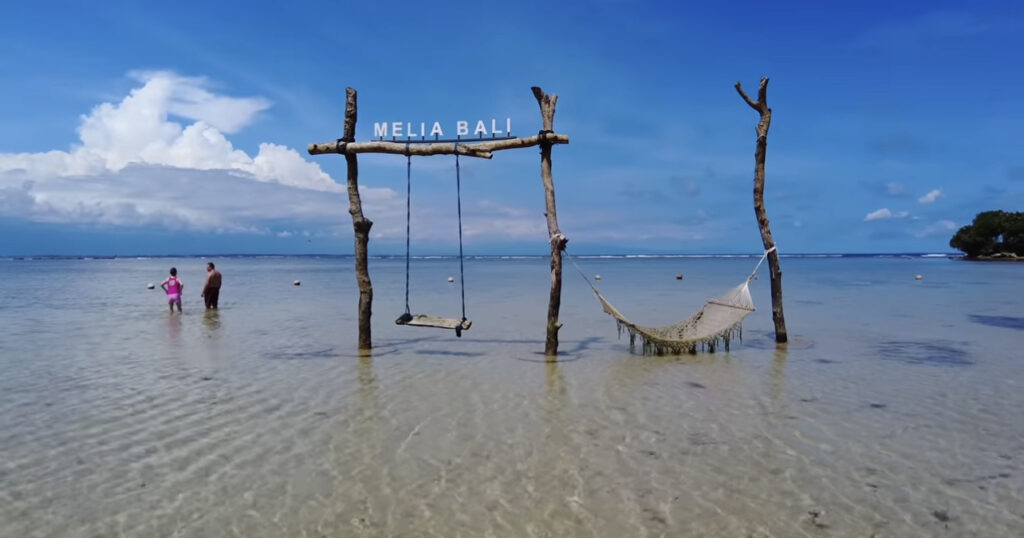 The Nusa Dua is peaceful and secluded. It has luxury hotels, beaches, and a small shopping center. Except for Pandawa Beach, which attracts crowds despite being beautiful, the beaches are less crowded here. If you want to unwind in 5-star luxury, this is the place.
Tegallalang Rice Terraces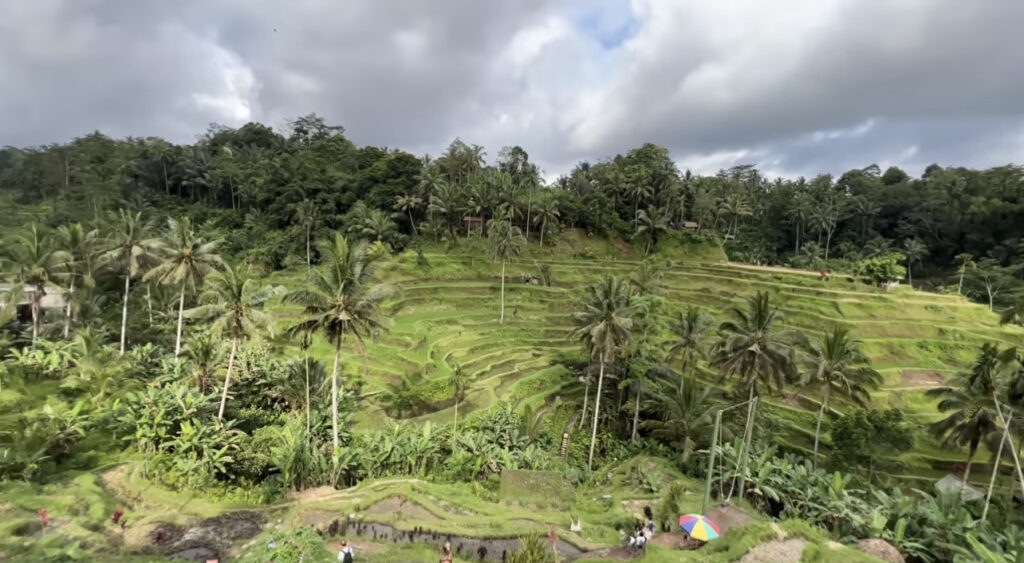 The Tegallalang Rice Terraces in Ubud are well-known for their picturesque rice paddies and innovative irrigation system. It provides a beautiful view of the valley below and to the far side of the valley. The high roadside location is excellent and breezy and a famous photo stop for tourists.
Tanah Lot Temple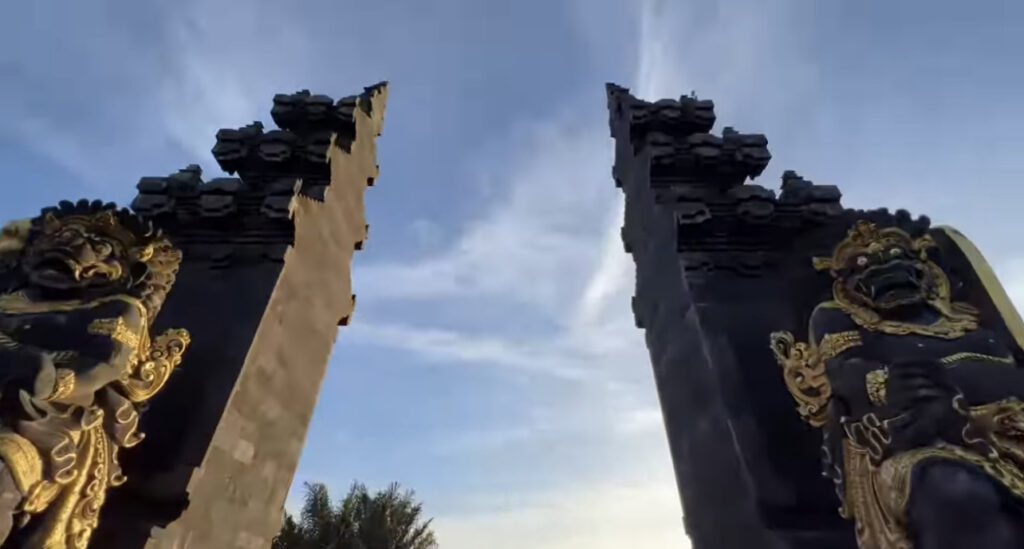 The Tanah Lot temple is an ancient Hindu temple is for the sea gods. The structures were constructed following the sacred journey to Bali of religious figure Dang Hyang Nirartha in the fifteenth century and have always retained their original function. It is well-known for its distinctive offshore setting and sunset backdrops. Tanah Lot Temple is an old Hindu shrine located on top of an outcrop amidst constantly crashing waves. It is simply one of Bali's must-see icons.
Shopping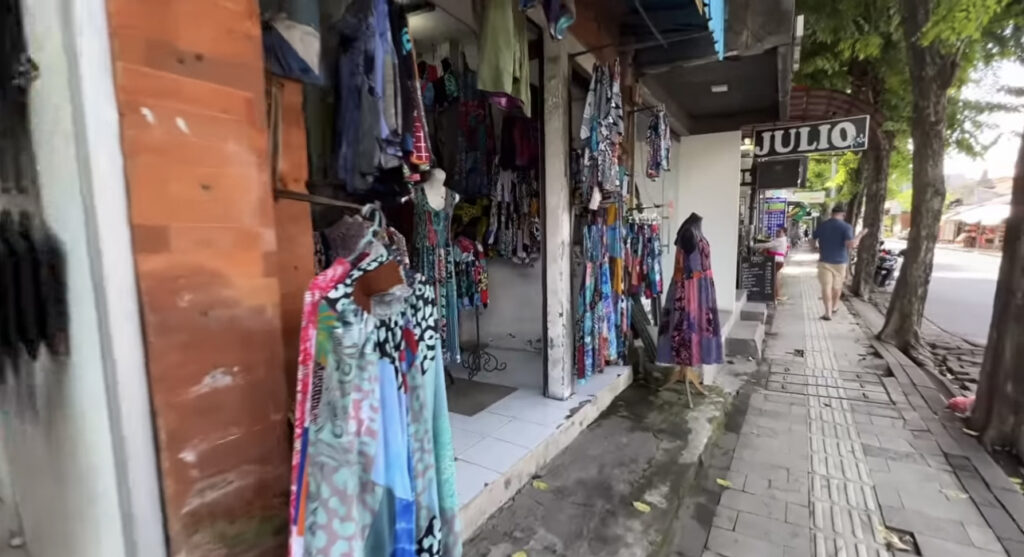 Bali Shopping is a must-do activity while visiting the island. You're sure to find the perfect souvenir or gift for someone back home with so many shops to choose from. Bali has something for everyone, whether you want traditional Balinese handicrafts or something a little more modern. According to things To Do In Bali, shopping there is affordable. There are numerous options available on the island. Small shops on the street are preferable to high-end boutiques.
You might also want to check the Busiest Airports In The World for a smooth travel!
Tegenungan Waterfall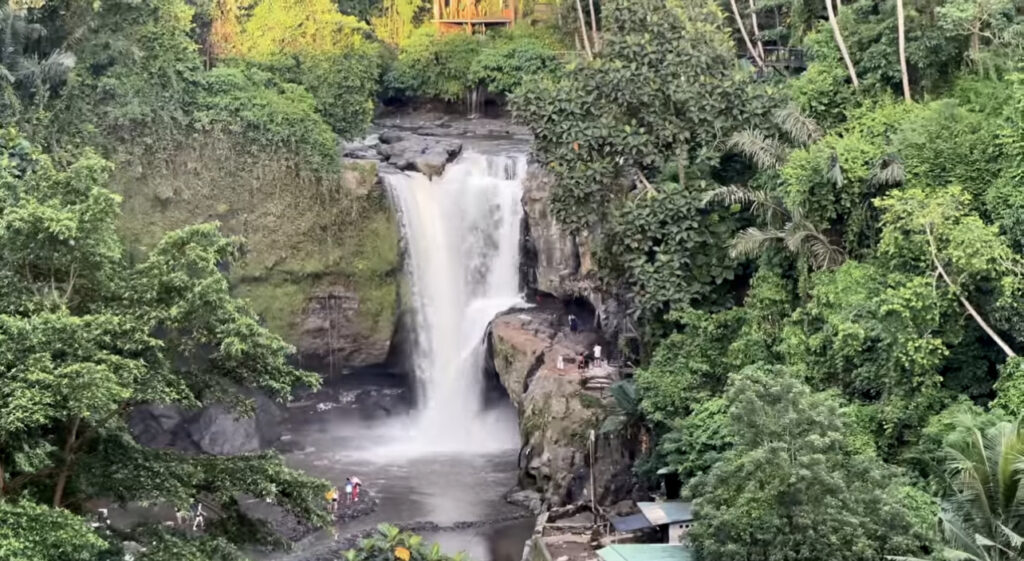 The waterfall is remote, but it has become a popular tourist destination. It is a waterfall that is not located in the highlands or mountains. The amount and clarity of the water at the site are dependent on rainfall. But it has lush vegetation and freshwater where tourists can swim.
Tirta Empul Temple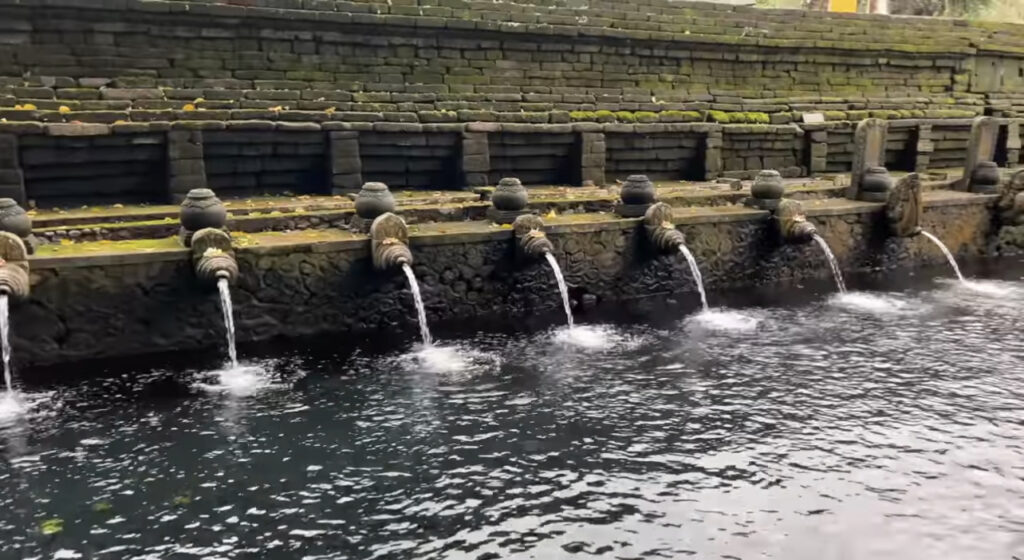 The Tirta Empul, one of Indonesia's busiest water temples, is considered sacred by the Balinese Hindu community. The temple contains several holy springs said to have been established by The God Indra. And are thought to contain blessed water that can cleanse those who bathe there.
Garuda Wisnu Kencana Cultural Park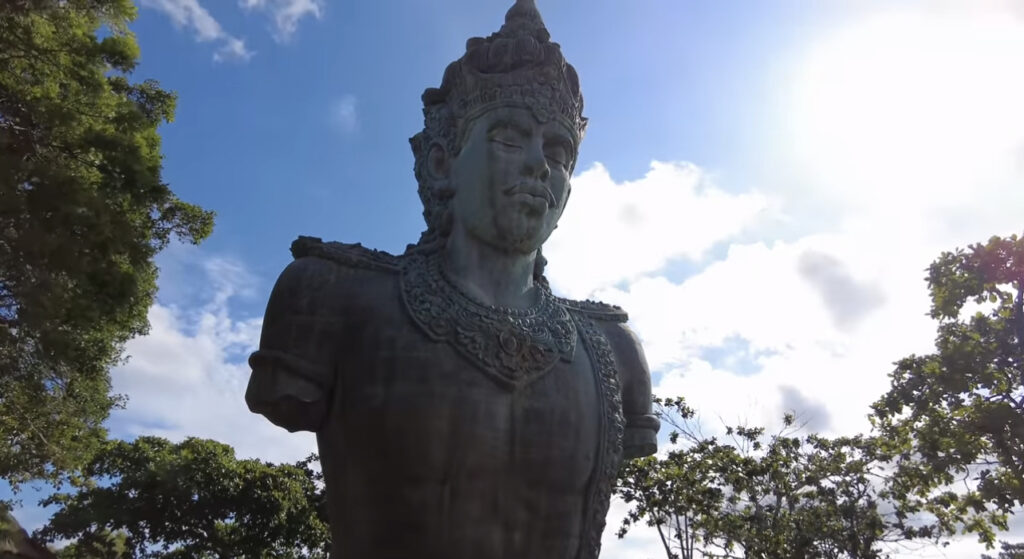 The beautiful cultural destination, which has transformed the face of the Uluwatu region of Bali, includes sprawling parkland, a theater, a street theater, shops, restaurants, and the world's fourth-tallest statue. Indonesia's most significant monument, dedicated to the Hindu lord Wisnu and Garuda, rises above a fascinating 60-hectare cultural park that draws visitors worldwide. Intriguing cultural performances, legendary folklore tales, massive sculptures, and dramatic cinematic presentations offer a tantalizing glimpse into Bali's rich heritage, according to Things To Do In Indonesia.
Ulun Danu Beratan Temple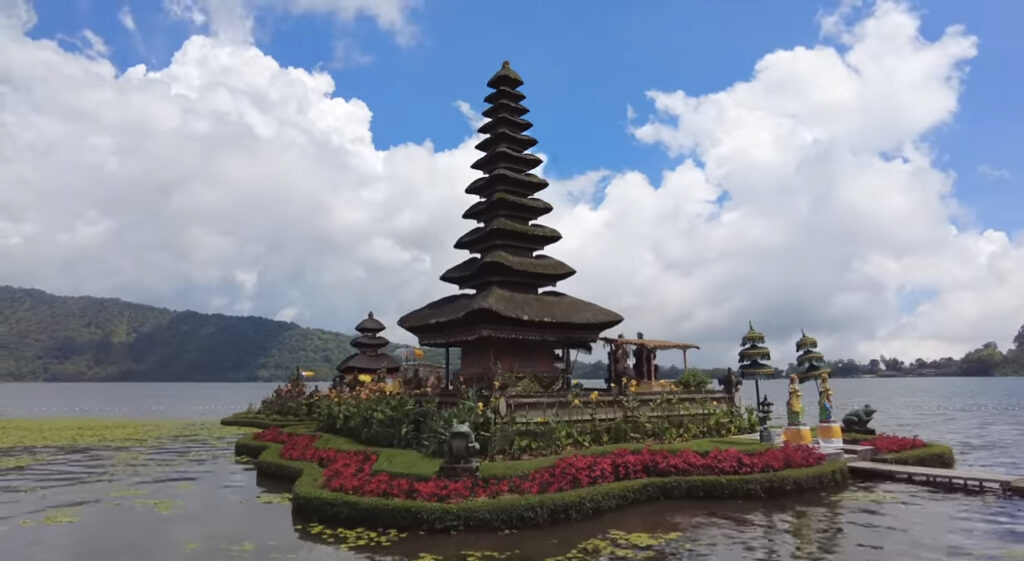 It is also known as the Floating Temple and locally as Pura Ulun Danu Beratan. The most captivating temple complex on the shores of Lake Beratan, set within the highlands of Bali's mountainous Bedugul region. The stunningly clear lake is calm and almost perfectly still, save for the occasional soft breeze that sweeps across its surface, creating tiny ripples.
Handara Gate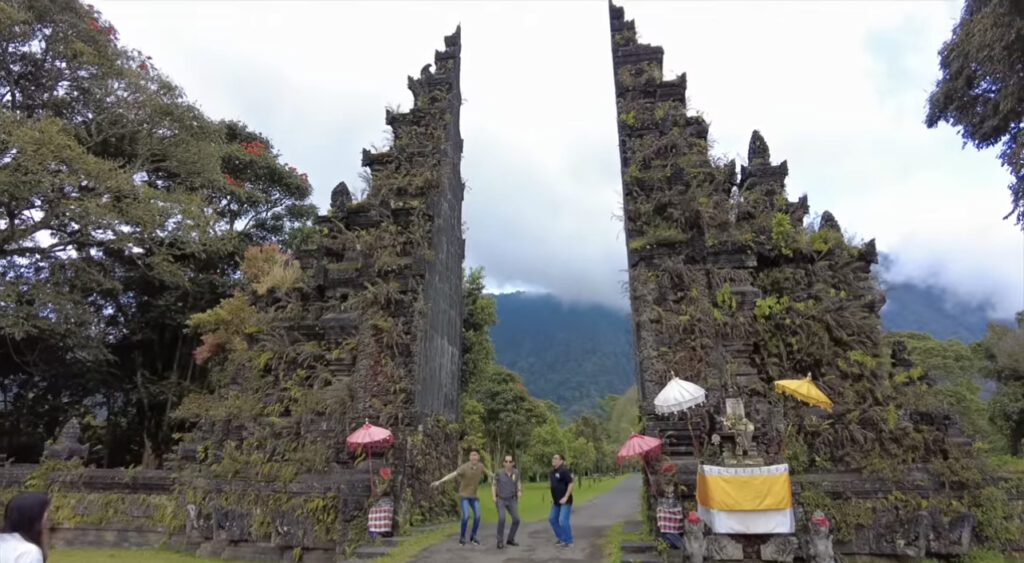 According to Things To Do In Bali, the Handara Gate is the most Instagrammable attraction on the island. It is a must-visit when planning a trip. You can see the famous gate at the entrance to Handara Golf Resort in North. You can visit independently or as part of a tour. It is a popular tourist attraction for those looking for one of Bali's top Instagrammable locations to take iconic photos for their social media.
Take a beautiful photograph in front of Handara Gate with the spectacular view of green scenery! And a massive-exotic conventional Balinese gate as your backdrop. Pamper your eyes with the beautiful scenery and the unique background of smoky green hills between the gates, which creates a perfect picture for your vacation.