15 VIP Travel Experience Destinations Without Breaking the Bank
Tired of seeing everyone's elaborate vacation photos and reels all over Instagram? It can be hard to imagine going on fun adventures to different countries when you're on a budget, but we're here to tell you that that is the opposite of what you should be thinking! All you need is the right destination to have a VIP travel experience without breaking the bank, and in this post, we're going to tell you all the details about 15 destinations just like that!
15 Budget-Friendly Travel Destinations You Need to Put on Your List!
Bali
You can't talk about having luxury on a budget without starting off with Bali.
You've got affordable accommodations such as resorts and villas, where you can enjoy world-class amenities such as private pools and breathtaking views.
Not only that, but spa and wellness offerings are abundant in Bali, with traditional Balinese massages, facials, and other treatments at a fraction of the cost compared to other destinations. So you could spend days getting massages and relaxing without worrying about its effect on your bank account.
Plus, Bali's natural beauty is breathtaking, with stunning beaches, waterfalls, rice paddies, and forests to explore; you might get tired, but you'll keep stumbling on Insta-worthy spot after spot! And the best part is that none of it will be heavy on your pocket!
Phuket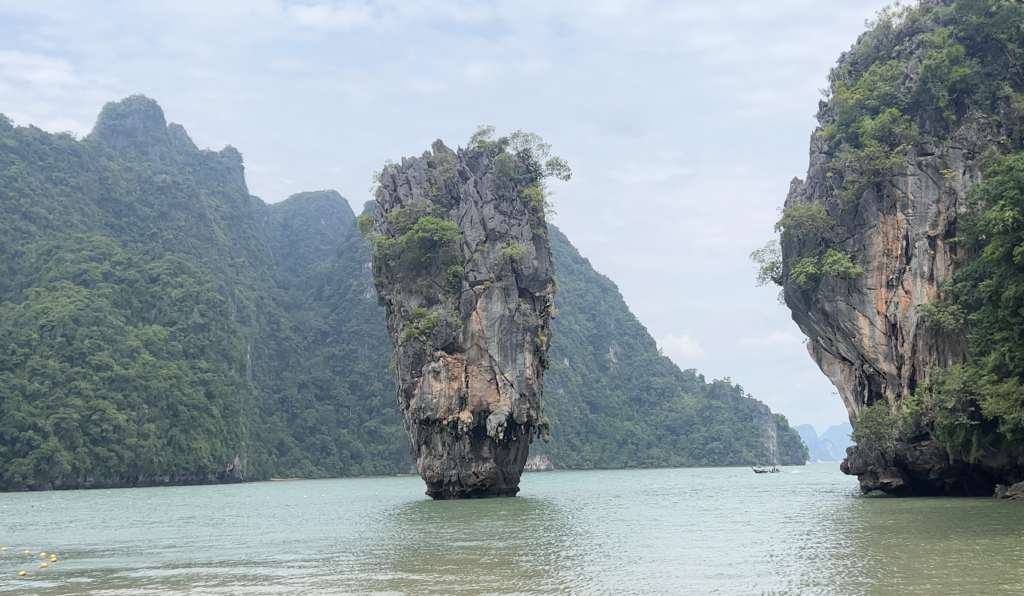 If you're the type of person who enjoys the natural scenery of a warm, beautiful location, Phuket is the best place for you. Phuket is a great budget travel destination for those seeking the luxury experience.
The island has something for everyone; there are luxury accommodation options ranging from upscale resorts and boutique hotels to affordable guesthouses and hostels.
With its beautiful beaches, stunning coral reefs, lush jungles, and charming old towns, Phuket offers all the amenities of a high-end vacation without a hefty price tag.
You can try lots of fun activities too. There's scuba diving and snorkeling or hiking and kayaking, among others. As well as hot springs, waterfalls, and other natural wonders.
You can also shop in the bustling markets and malls, while nightlife offers an abundance of bars, restaurants, and live music venues. There's pretty much no luxury experience that you can't have in Phuket!
Tulum
If you're on a budget, Tulum should be very high on your bucket list. Here, the accommodation options include Azulik, Be Tulum, and Mi Amor, which are both great places to stay in!
Tulum's natural beauty offers outdoor activities like swimming, snorkeling, kayaking, and exploring the Mayan ruins, all usually at a minimal entry fee of a few dollars if it's not entirely free.
Tulum is known for its focus on wellness, with yoga classes and healthy cuisine available. You can explore Tulum's rich cultural heritage at local museums and archaeological sites. Tulum's nightlife includes beachfront bars and live music venues like Papaya Playa Project and Casa Jaguar.
Your vacation days might end, but you won't even be able to scratch the surface of the luxury you can find in Tulum!
Palawan
In Palawan, you can enjoy stunning scenery, sun-kissed beaches, and crystal-clear waters without breaking the bank.
El Nido offers upscale resorts like El Nido Resorts Miniloc Island and Apulit Island Resort that offer beautiful private villas with breathtaking views and beachfront access for a fraction of the cost of what you'd pay anywhere else.
There's also Coron, which is home to luxurious resorts like Two Seasons Coron Island Resort & Spa and Busuanga Bay Lodge, which provide fine dining, relaxing spa treatments, and all the world-class facilities you could want.
For an even more affordable option, you can stay in any of Coron's charming guesthouses, hostels and homestays. No matter your budget, Palawan has something to offer everyone looking for a luxurious getaway.
For an added bonus, the locals are friendly and welcoming – offering authentic tours of nearby attractions and activities that you won't find anywhere else!
Puerto Vallarta
Puerto Vallarta offers travelers an unparalleled luxurious vacation experience without the hefty price tag. From stunning beaches to world-class dining and nightlife, Puerto Vallarta has everything a budget traveler could ask for.
For luxurious accommodations, head to Grand Velas Riviera Nayarit – one of Mexico's top resort hotels boasting beautifully designed rooms and private balconies with stunning ocean views.
Dine like a king at Xolo Restaurant, where you can sample local-inspired dishes from the region's best chefs.
Then explore the cobblestone streets of downtown Puerto Vallarta, admiring the vibrant street art and taking advantage of some great shopping deals. For an unforgettable night out, visit Aqua Disco – one of Puerto Vallarta's hottest nightclubs.
With a mix of Latin music, international DJs, and amazing cocktails, you'll be sure to have an unforgettable evening. For an extra touch of luxury, take a sunset cruise on board the Marigalante pirate ship. With so much to do and see in this vibrant Mexican destination, Puerto Vallarta is an ideal spot for a budget-friendly getaway.
Nicoya Peninsula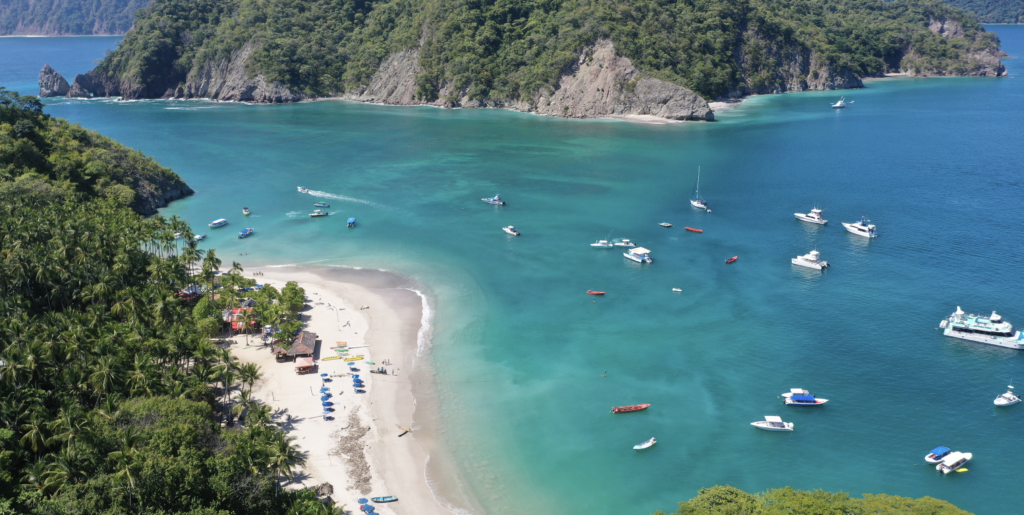 The Nicoya Peninsula in Costa Rica is a budget-friendly destination for luxury travelers. Accommodation ranges from all-inclusive, like the Barcelo Tambor Beach Resort and Spa to smaller, intimate hotels, such as La Finca Tropicale.
Adventure seekers can explore the Cabo Blanco Nature Reserve or go on a hike through Curu Wildlife Refuge, while foodies can enjoy the traditional flavors at La Garza Restaurant in Tamarindo or Isla Chica Restaurant in Samara.
With breathtaking views, abundant wildlife, and plenty of activities to choose from, Nicoya Peninsula is a great destination for luxury travelers on a budget.
Sharm El Sheikh
Sharm El Sheikh is known for its spectacularly clear waters, both in the Red and Mediterranean Seas, which are surrounded by white sand beaches perfect for sunbathing and swimming. (and the occasional Instagram photoshoot)
There are also many high-end resorts available at great prices, such as the Hilton Sharm Waterfalls Resort, Steigenberger Al Dau Beach Hotel, and Tirana Sharm El Sheikh.
These resorts offer a range of amenities, including spas, pools, restaurants, and bars.
Activities such as diving and snorkeling are easily accessible from Sharm El Sheikh's shorelines, providing an experience full of adventure at an affordable cost. The city is also home to many shopping centers, cafes, and world-class restaurants. So there's a little something for every single type of person!
Lake Atitlan
Lake Atitlan offers beautiful, picturesque views and plenty of activities for those looking to relax or explore the area. Popular activities include exploring Mayan villages such as San Pedro La Laguna, taking a boat tour of the lake, watching local artisans craft textiles and pottery, and indulging in fresh seafood from local restaurants.
Luxury hotels such as the Atitlan Nature Reserve and Hotel Atitlan provide an upscale experience with private lakefront accommodations and amenities like outdoor swimming pools, spa services, world-class dining, and breathtaking views of the lake that you will not get tired of looking at!
Dubai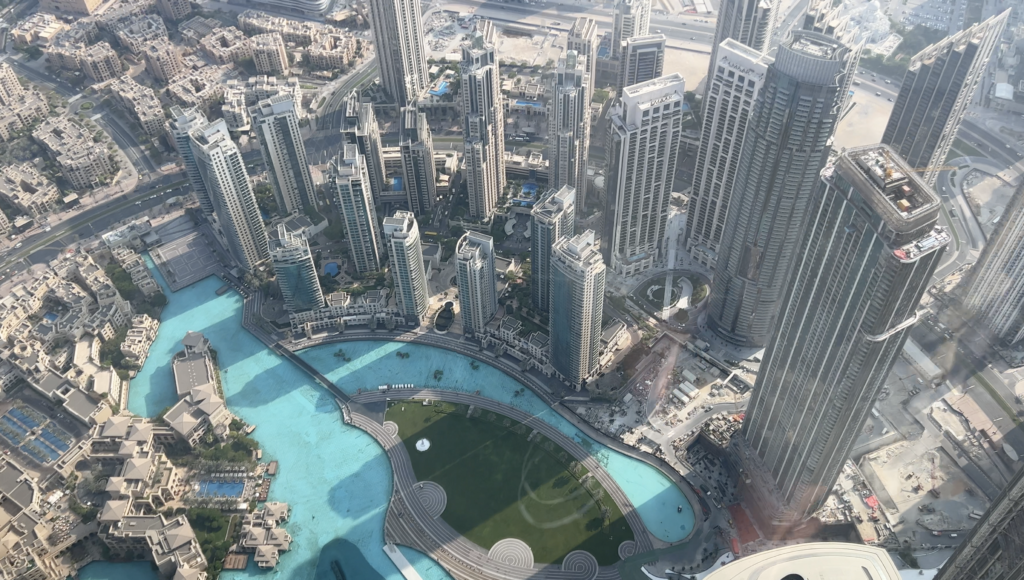 Dubai might not be the city you were expecting on this list, but it's a great budget travel destination for those looking for a luxury experience on a budget.
From its world-class malls to its incredible skyscrapers, there are plenty of ways to enjoy this city in style and comfort without breaking the bank.
Dubai also has some amazing budget-friendly hotels, like Ibis World Trade Centre and Raffles Dubai. You can also enjoy Michelin-starred restaurants, such as At.mosphere Burj Khalifa or Jumeirah Al Naseem, at affordable prices.
The best part is there are also plenty of activities to enjoy that don't cost a lot of money, such as taking a stroll down the Dubai Marina, taking a desert safari, or spending a day at Wadi Wadi!
Sure, you might end up paying a little more in Dubai compared to Bali or some of the other locations on this list, but that doesn't mean you can have a Dubai holiday on a budget too!
Naxos Island
Naxos Island, in the Greek Cyclades, is the perfect destination for a luxury experience on a budget.
With hundreds of pristine beaches and stunning mountain views, visitors can stay at luxurious resorts like Naxos Palace Hotel or Aghios Prokopios Beach Resort for an affordable price, even cheaper if you book a few weeks in advance!
There are also plenty of cultural attractions like the 12th Century Venetian Castle of Chora, the Archaeological Museum, and traditional villages to explore.
Food lovers can enjoy fresh seafood on the beachfront or homemade recipes at family-run taverns, while nightlife enthusiasts can find plenty of bars and clubs to enjoy.
Naxos is perfect for all types of travelers looking for a luxurious experience without breaking the bank.
Ko Samui
In Ko Samui, you've got stunning beaches such as Chaweng and Bo Phut, as well as a variety of high-end resorts, restaurants, and shopping at great prices. Almost everywhere you go, you'll find that the prices are fairly reasonable!
Spas, health centers, yoga retreats, and top restaurants like Luna Lounge, White Elephant, and Pescatori di Mare are also available, and all priced so low that you'll end up extending your vacation once you get there!
Zihuatanejo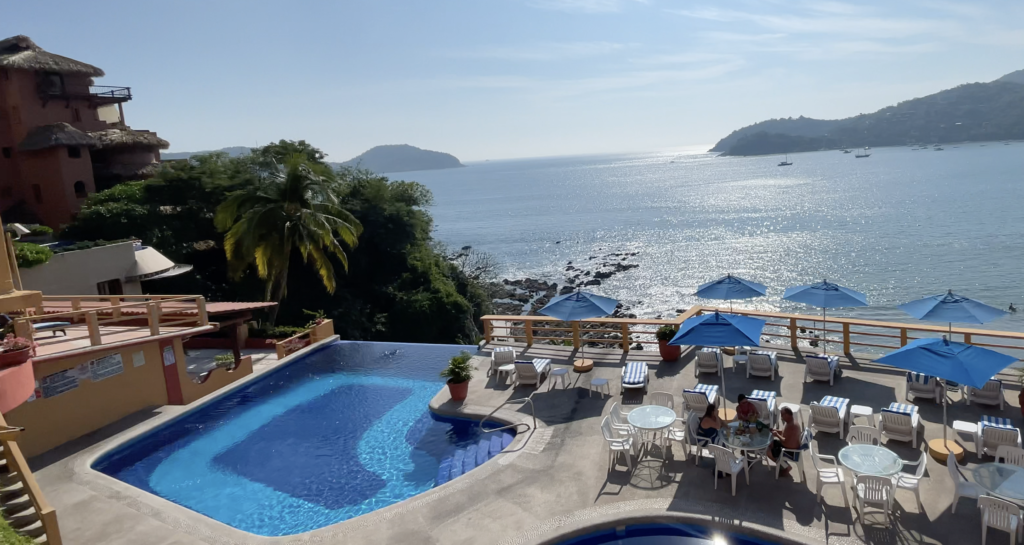 Zihuatanejo is right on Mexico's Pacific Coast. Here, you've got stunning beaches, luxurious resorts and hotels, and lots of fun activities to enjoy (that don't cost one million dollars)/
Accommodation options range from boutique hotels such as Las Brisas Ixtapa or Hotel Villa Mexicana to all-inclusive resorts like La Casa Que Canta or Vista Hermosa.
There are also plenty of activities for visitors, such as swimming, snorkeling, fishing, or kayaking in the bay. For those looking to explore further, day trips to nearby shops and markets can be a super fun experience.
Additionally, Zihuatanejo's thriving nightlife scene, with its bars and clubs, offers the perfect opportunity for a night out on the town. With its array of activities and luxury hotels, Zihuatanejo is an ideal destination for those looking for a luxurious experience on a budget.
Bangkok
Bangkok is literally known for being a destination where you can experience luxury without breaking the bank.
The city is home to some of the world's finest five-star hotels, including the Shangri-La Bangkok, Banyan Tree Bangkok, and Anantara Siam Bangkok Hotel & Spa, all of which offer luxurious amenities at affordable prices.
There are also a number of luxury serviced apartments and condo hotels that are perfect for longer stays.
In addition to its great accommodation options, Bangkok also offers an incredible variety of high-end dining and shopping experiences. From Michelin-starred restaurants and amazing clubs to world-class malls, the city has enough to keep anyone entertained!
Punta Cana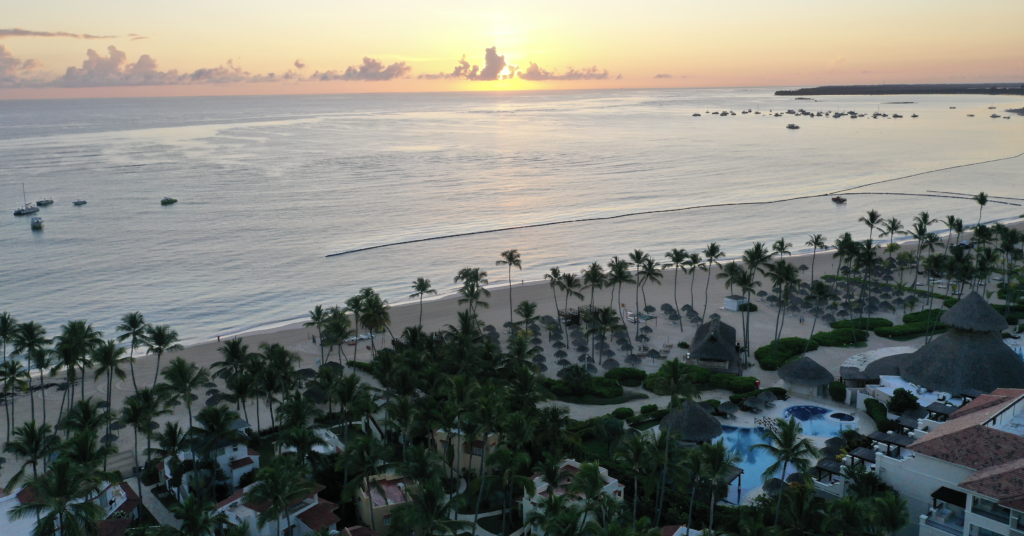 Punta Cana is an ideal budget travel destination for those seeking a luxury experience. With all-inclusive resorts such as Hard Rock Hotel & Casino, Dreams Palm Beach Punta Cana, and Nickelodeon Hotels & Resorts Punta Cana, you'll get access to world-class amenities without even thinking about your wallet.
Enjoy stunning ocean views, swim-up bars, spas, gourmet restaurants, and private butlers for added convenience.
For a unique experience, you can also stay in an overwater bungalow at Playa Turquesa or Solara Surfside Resort – the perfect combination of luxury and affordability. With so many great options to choose from, Punta Cana is amazing for a budget luxury getaway.
Cartagena
Cartagena, Colombia, is a great budget travel destination for anyone looking for the VIP travel Experience on a budget. With its cobblestone streets, vibrant culture, and colonial architecture, it's no wonder why Cartagena is so popular!
The Sofitel Santa Clara offers an exquisite stay with luxurious suites and sweeping views of the city's historic old town. For more local flair, the Casa de los Coroneles is a beautiful boutique hotel located within walking distance of many of the city's main attractions.
With its colonial facades and lush gardens, it's the perfect spot for a romantic getaway without having to spend Italy money.
For those longing to enjoy some pampering, there is the San Pedro Claver Spa, offering relaxing treatments and massages in a relaxing setting.
No matter what kind of luxury experience you are looking for on a budget, Cartagena has something to offer everyone.
The Bottom Line
While the world of social media might trick you into thinking that a luxurious traveling experience is just for the super-rich, there are lots of places you can go, where you can have a great vacation, full of luxury without having to spend your life savings on it. The 15 destinations we've outlined in the article above will get you a headstart, so all you need to do is pick a place, and have the best time of your life!
VIP Travel Experience FAQs
How to travel like a VIP? 
Travel like a VIP by booking luxury accommodations, using VIP travel services, and enjoying high-end amenities like private pools, spa treatments, and fine dining. Opt for exclusive experiences, personalized services, and priority access to attractions.
What is a luxury vacation?
 A luxury vacation is a high-end, indulgent travel experience that offers top-notch amenities, lavish accommodations, and exclusive activities. It focuses on comfort, personalized services, and creating unforgettable memories.
Where is the cheapest place to travel in summer 2023? 
Bali, Thailand, Phuket, and Tulum are some of the budget-friendly travel destinations for a luxurious experience during summer 2023.
How much is a luxury vacation? 
The cost of a luxury vacation can vary greatly depending on the destination, duration, level of luxury, and activities chosen. It can range from a few thousand dollars to tens of thousands or more.
What are the exotic luxury vacation destinations?
 Exotic luxury vacation destinations include Bali, Maldives, Bora Bora, Seychelles, Santorini, and Fiji, offering stunning landscapes, upscale resorts, and unique cultural experiences.
What are the vacation destinations under $3,000 for two?
 Destinations like Bali, Thailand, Mexico, and certain parts of Southeast Asia offer luxurious experiences for two people under $3,000, including accommodations, meals, and activities.
What are the affordable luxury vacation destinations? 
Palawan, Puerto Vallarta, Dubai, Naxos Island, and Ko Samui are some affordable luxury vacation destinations known for providing upscale experiences without breaking the bank.
Where to find the cheapest luxury resorts in the world? 
To find the cheapest luxury resorts, consider browsing travel deal websites, using price comparison tools, booking during off-peak seasons, and opting for all-inclusive packages.
How to find cheap luxury vacations all-inclusive?
 To find cheap luxury vacations that are all-inclusive, look for special offers, book well in advance, compare prices from various travel agencies, and consider less popular destinations with top-notch amenities.
How to find luxury vacation packages all-inclusive?
 Finding luxury vacation packages that are all-inclusive can be done through luxury travel agencies, online travel platforms, or by directly contacting resorts and hotels to inquire about exclusive package deals.