Best Things To Do In Bangkok Thailand 2023
Bangkok, the capital of Thailand, is a vibrant and exciting city that offers various activities to visitors of all ages and interests. This city has something for everyone, whether they are interested in history, culture, shopping, or simply relaxing and enjoying the sights and sounds of the city. Here are the things to do in Bangkok, Thailand, that will guide you on your trip! In this Thailand trip we also head south to Phuket so don't forget to check that travel blog out also.
See the Reclining Buddha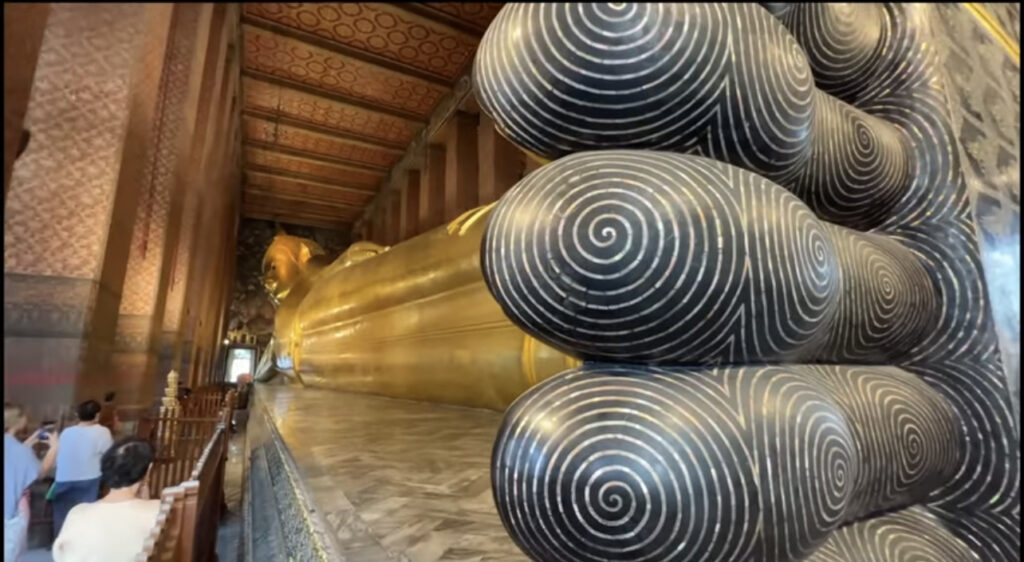 The Reclining Buddha statue is a potent representation of the Buddha's passing, and it symbolizes the notion that death is not the end but rather a transition to a new state of being. Not only is this statue a religious object of worship, but it is also a significant cultural and historical attraction that merits a visit according to things to do in Bangkok!
Go to Train Market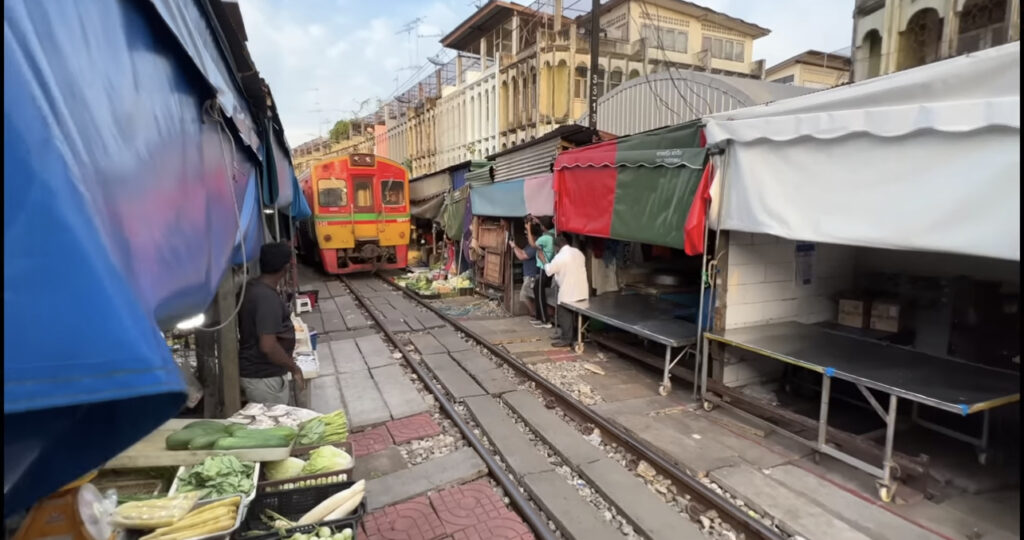 Multiple daily trains pass through the Train Market, constituting one of the market's primary draws. When a train approaches the market, vendors quickly retract their awnings and goods from the tracks to allow the train to pass through the market. As soon as the train has passed, vendors reassemble their stalls, and the market resumes as usual.
Try the 360 Skywalk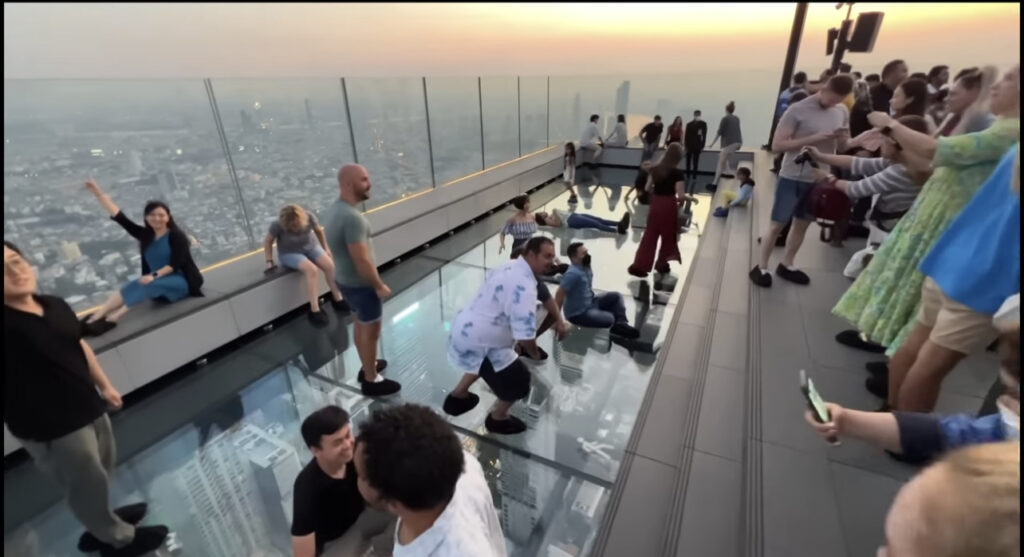 The 360 Skywalk is an observation deck that provides panoramic views of the city from the tallest building in Bangkok, the Baiyoke Sky Hotel. Guests can take in the view from the open-air terrace on the 84th floor or the enclosed deck on the 77th floor. The observation deck's glass floor provides a unique perspective of the city below.
Visit Chinatown
Chinatown, also known as Yaowarat, is a vibrant neighborhood in the Phahurat district of Bangkok. It is famous for its busy streets lined with shops, markets, and food vendors. The most activity can be found on Yaowarat Road, lined with gold shops, Chinese medicine stores, and restaurants.
Try Local Food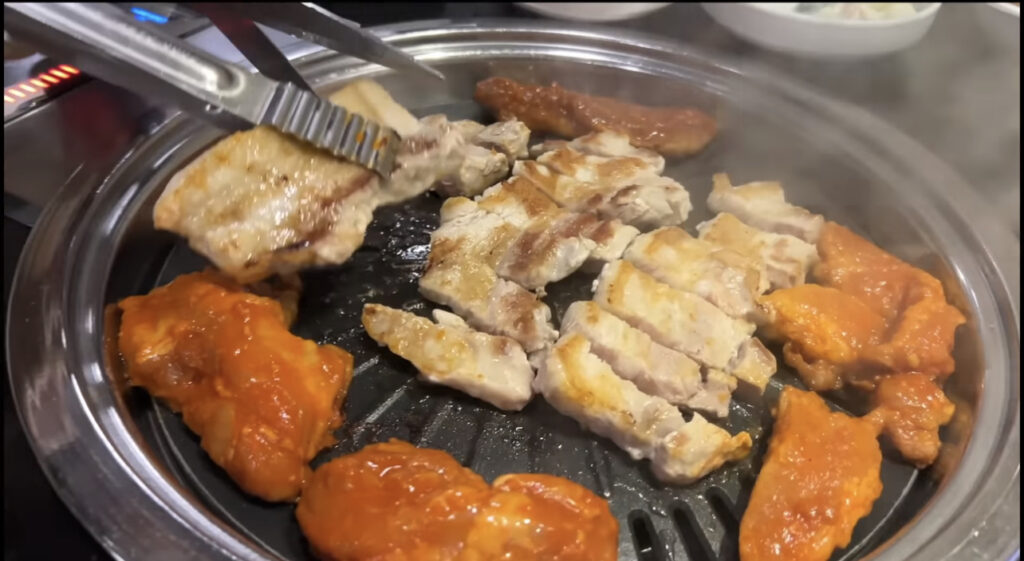 Bangkok is a foodie's paradise, offering an incredible variety of delicious street food and fine dining options. Pad Thai, tom yum soup, and green papaya salad are among the most popular dishes. Also, sample the local fruit, such as durian and mangosteen.
Visit the Golden Temple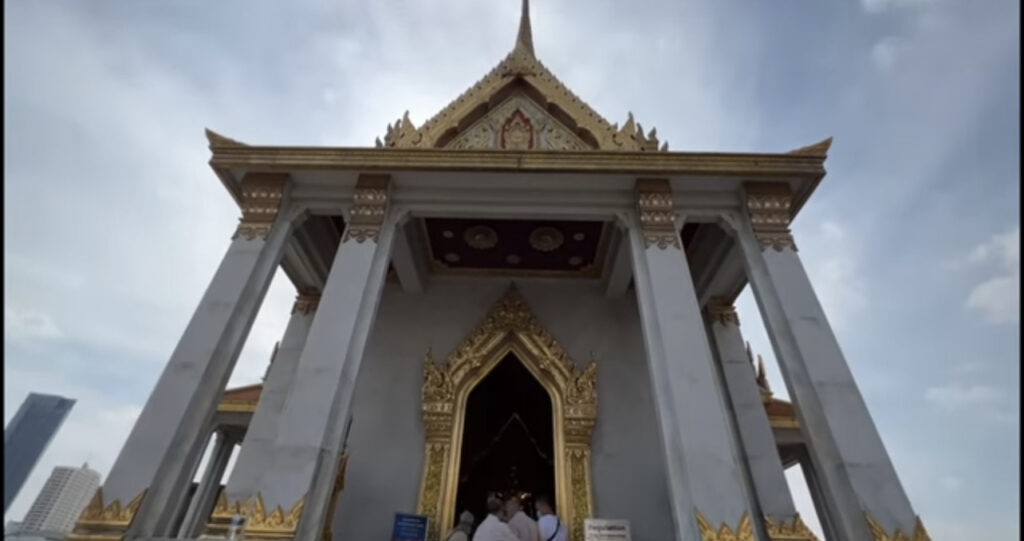 The Golden Temple, also known as Wat Arun or Temple of Dawn, is a Buddhist temple on the west part of the Chao Phraya River. It is renowned for its striking design and intricate decoration, including colorful Chinese porcelain embedded in the walls.
Go to IconSiam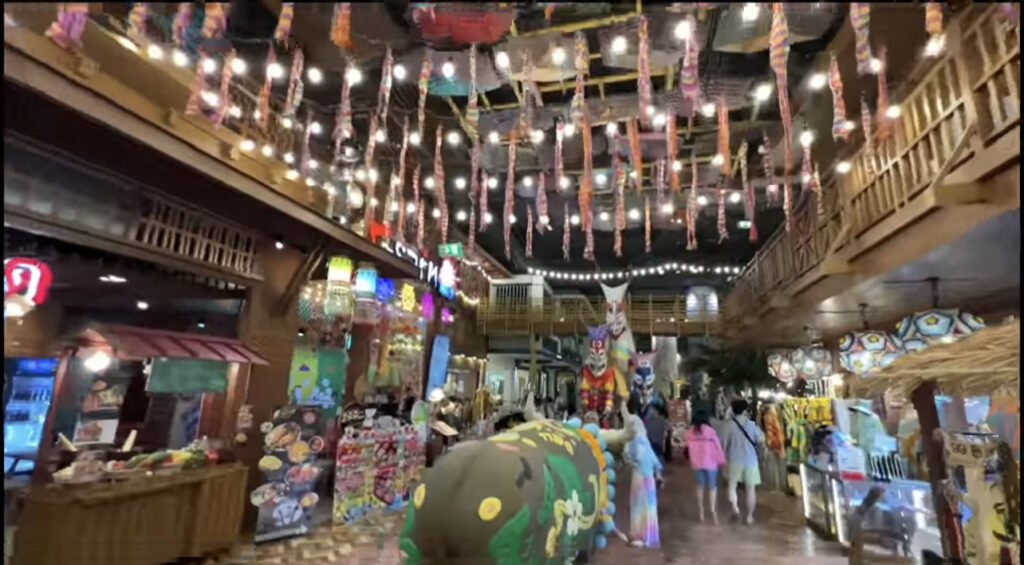 According to things to do in Bangkok, the IconSiam is a large shopping mall situated on the banks of the Chao Phraya River. It is one of Bangkok's newest and most extensive shopping malls and features a vast selection of shops, restaurants, and a large food court. The mall is also home to "Haad Tien," a Thai-style market that sells traditional Thai goods and souvenirs.
TukTuk Ride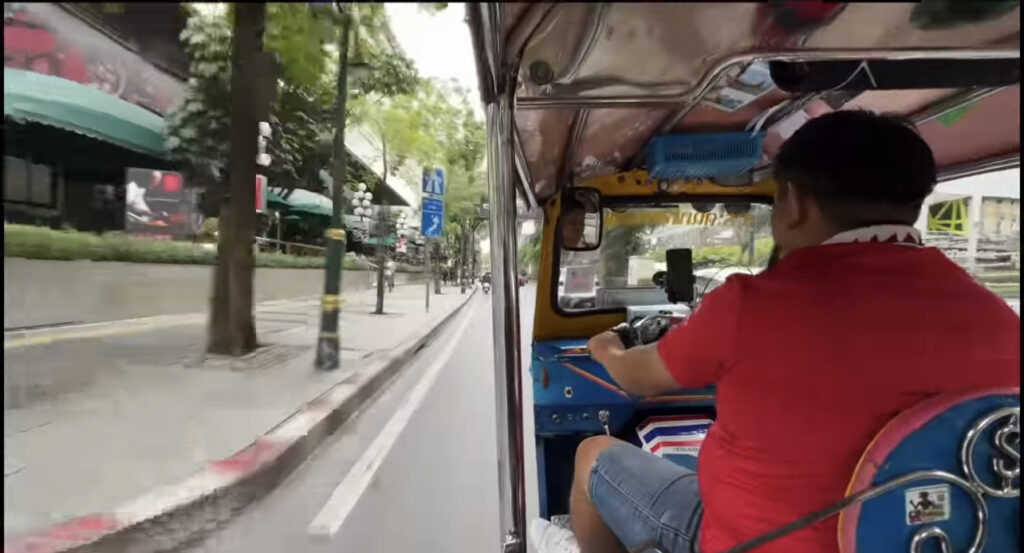 Bangkok's tuk-tuks are a popular way for tourists to explore the city. Tuk-tuks are small, three-wheeled vehicles frequently painted and decorated with bright colors. Typically, they are driven by a local who can take you to various parts of the city.
Explore Ayutthaya
According to things to do in Bangkok, If you enjoy historical locations, this is for you! Ancient Ayutthaya is located approximately 80 kilometers north of Bangkok, Thailand. It was the capital of the Ayutthaya Kingdom from 1351 to 1767 and is now a UNESCO World Heritage Site renowned for its temples, palaces, and monasteries. Visitors can explore the ancient city on foot or by bicycle and see, among other sites, the ruins of the Royal Palace, Wat Mahathat, and Wat Phra Si Santit.
Enjoy Shopping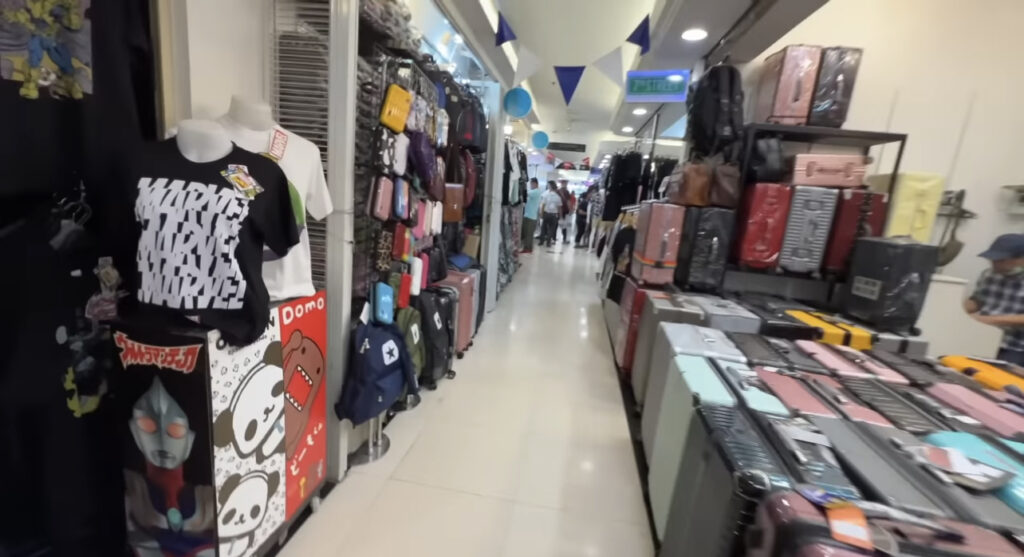 Bangkok is a paradise for shoppers, with abundant markets, shops, and malls to explore. The Chatuchak Weekend Market, also known as the JJ Market, is one of Bangkok's most popular shopping destinations. It is the largest outdoor market in Thailand, with more than 15,000 stalls selling everything from clothing and accessories to food and souvenirs. The Siam Paragon Mall, Central World, and the MBK Center are additional popular shopping destinations.
Relax at Lumphini Park
Several parks and gardens are worth visiting for those who wish to relax and enjoy the city's sights. Lumphini Park, Bangkok's largest park, is a popular place to take a stroll, relax, or have a picnic and is one of the most popular. Wat Mangkon Kamalawat, a Buddhist temple with beautiful gardens and a giant Buddha statue, is another popular park.
Visit Terminal 21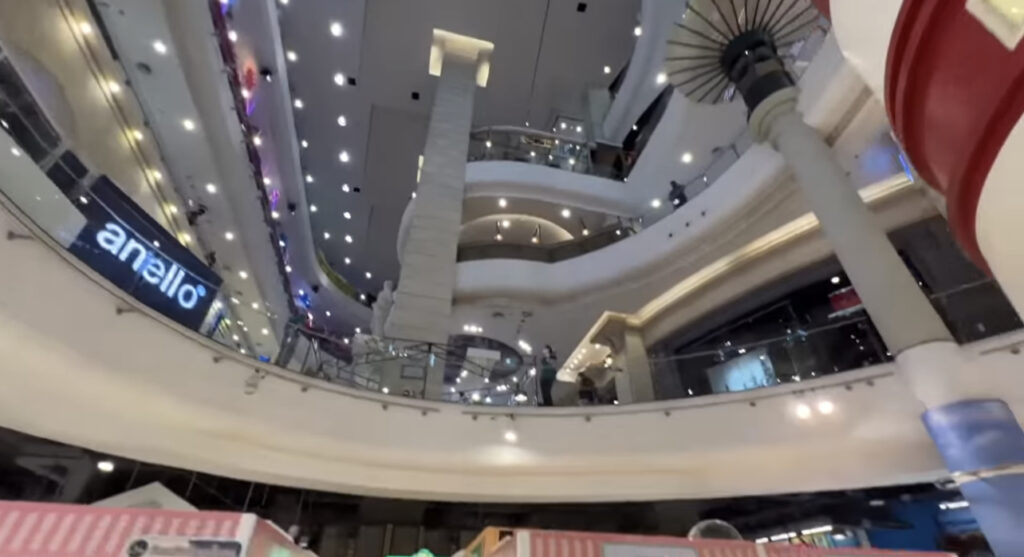 It is renowned for its innovative design, which resembles an airport terminal, with each floor representing a different city worldwide. The mall features a variety of distinct zones, including Bangkok, Tokyo, Paris, London, Istanbul, and San Francisco, each with its atmosphere and design.
Look around the Grand Palace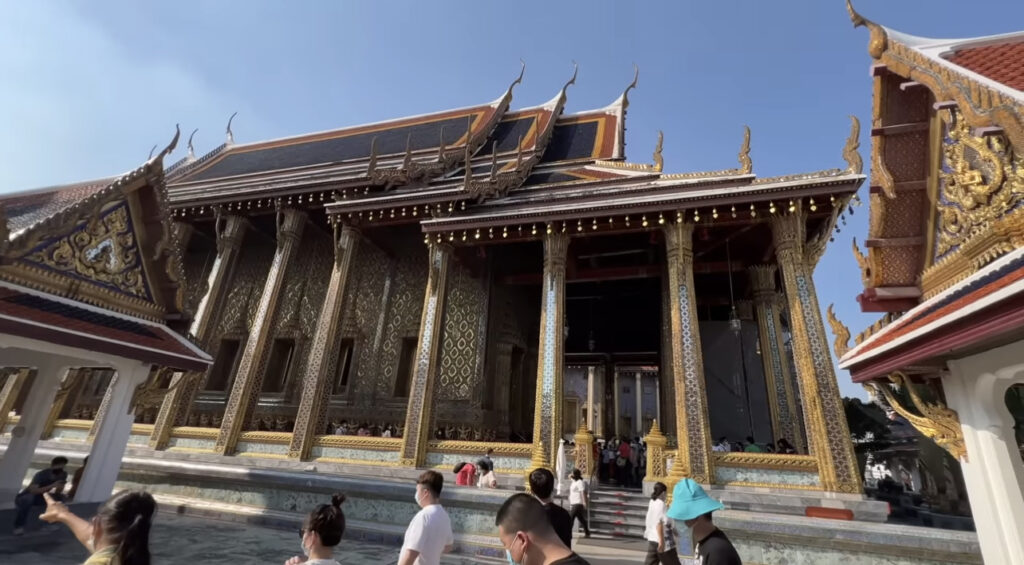 Visiting the Grand Palace is an excellent way to experience Bangkok's culture. This former royal residence is a stunning example of Thai architecture and is home to several significant structures, including the most important Buddhist temple in Thailand, Wat Phra Kaew. In addition to strolling through the palace's lush gardens. Visitors can admire the intricate carvings and gold leaf embellishments on the buildings.
Enjoy the Nightlife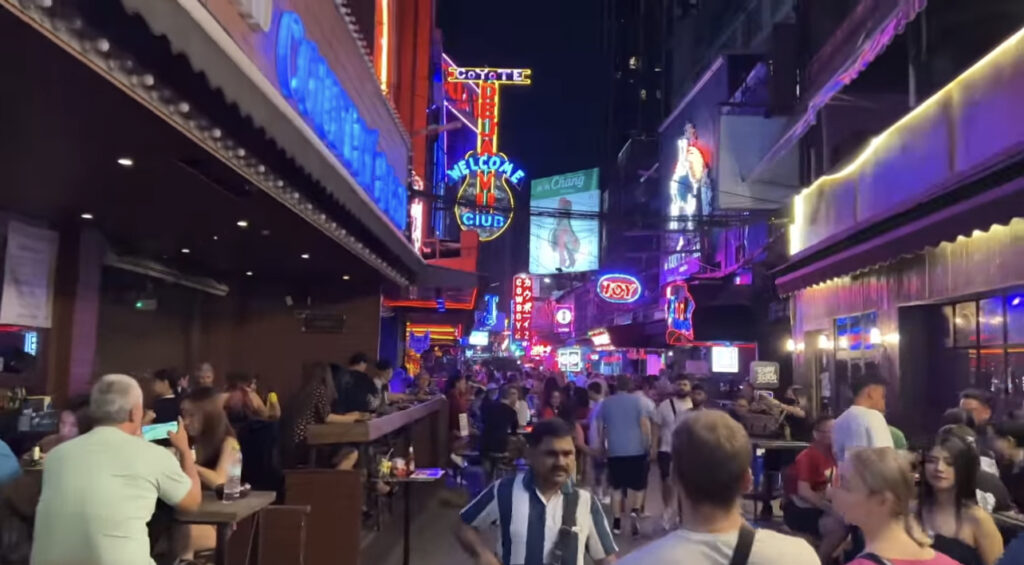 According to things to do in Bangkok, A vacation would only be complete with a night on the town. The city has a vibrant nightlife, from rooftop bars to Thai dance performances. Khao San Road is a popular destination for budget travelers and backpackers, whereas Sukhumvit Road is renowned for its upscale nightclubs and bars.
Go to River City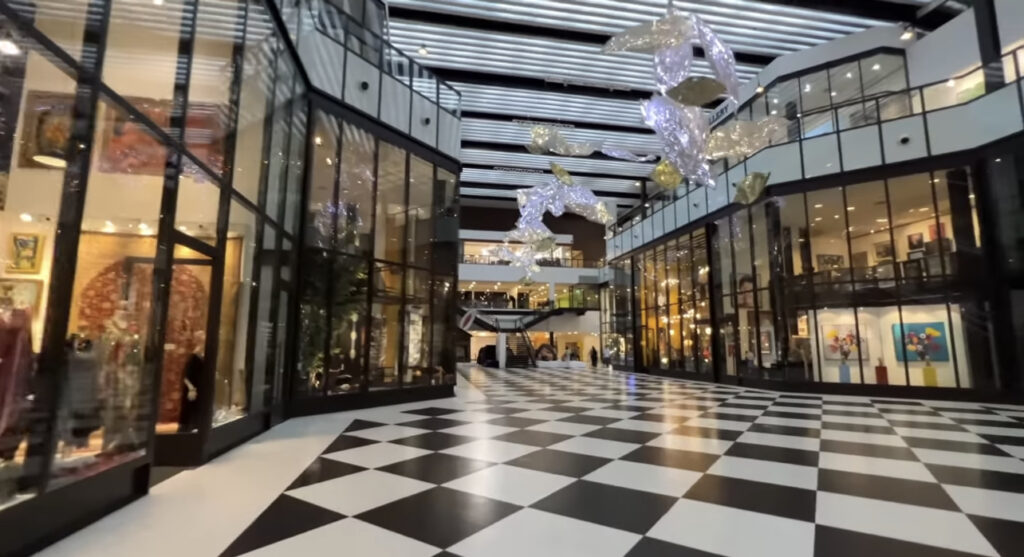 The River City is a shopping complex and cultural center located on the Chao Phraya River. It is well-known for its emphasis on Thai arts and antiques and is a popular destination for art and antique collectors and tourists searching for one-of-a-kind souvenirs.
Bangkok, in conclusion, is a city that has something for everyone. From its unique cultural heritage to its delicious cuisine and lively nightlife. It is a destination that should be on your bucket list. Bangkok Travel Guide offers adventure, relaxation, and the chance to experience one of the most exciting cities in Southeast Asia, regardless of your needs.