Bangkok Thailand Travel Guide 2023
Bangkok is a city that never grows old. There is always something new and thrilling to see, do, and eat, regardless of the number of times you've been. This Bangkok Thailand travel guide will help you plan your trip smoothly and get helpful information.
It has an odd variety of food, culture, nightlife, shopping, and affordability unrivaled in Southeast Asia. It makes no difference where you're from or what you're interested in. Bangkok has something for everyone. 
If you're plotting your trip to Thailand, this Bangkok guide will help you organize your trip.
Best Things To Do: Bangkok Travel Guide
Train Market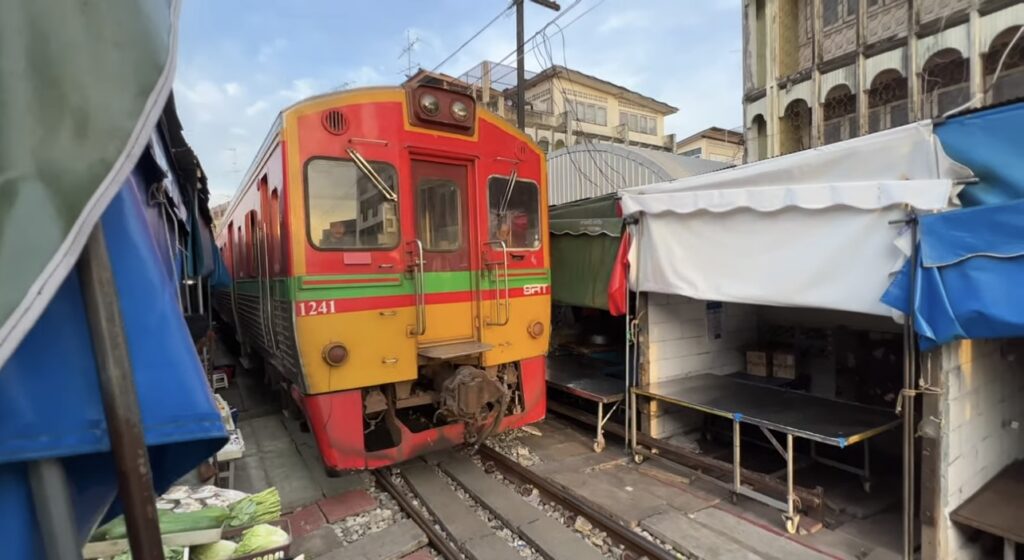 If you are in or near Bangkok's Samut Songkhram province and have a free day, the Maeklong Railway Market is the area to go for an unforgettable shopping experience. A typical fresh market sells seafood, vegetables, fruits, fresh and dried food, meats, and other items. It is available from 6:00 a.m. to 6:00 p.m. Because its stalls are connected to the Mae Klong-Ban Laem railway, a short railway line running from and to Mahachai and Mae Klong, the market is known as the 'life-risking' market. Market vendors set up parasols or canvases to shield themselves from the sun. The shelters are affixed to the railway where visitors walk and shop.
Chao Phraya River Excursion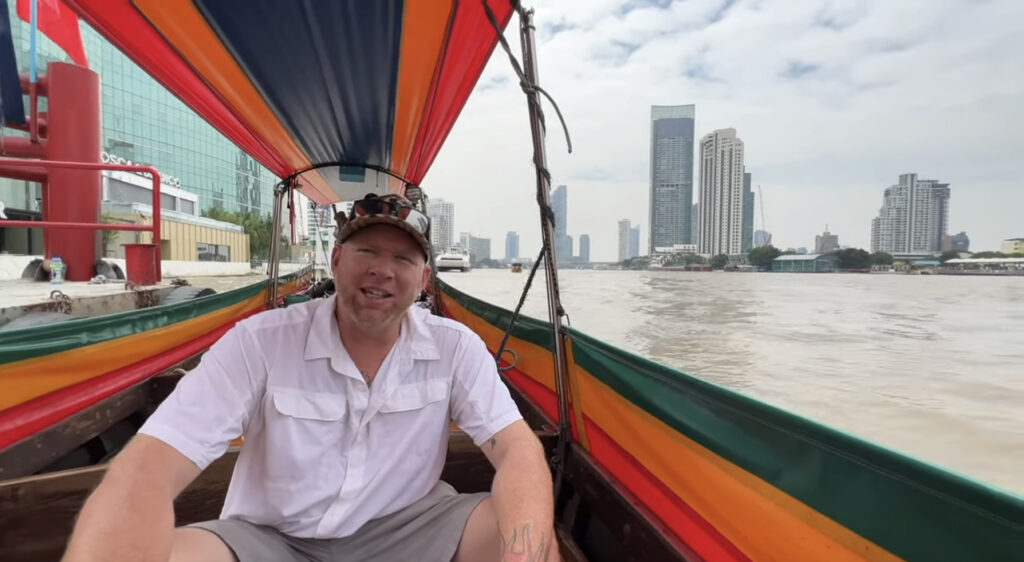 The Chao Phraya River is an emblematic feature of Bangkok and a major river in Thailand. The river flows more than 225 miles from the South through the fertile central plain to the Gulf of Thailand. This picturesque river, which flows through the heart of Bangkok, provides convenient boat transportation and sightseeing cruises. Many of the city's major attractions are accessible from various points along this waterway.
Grand Palace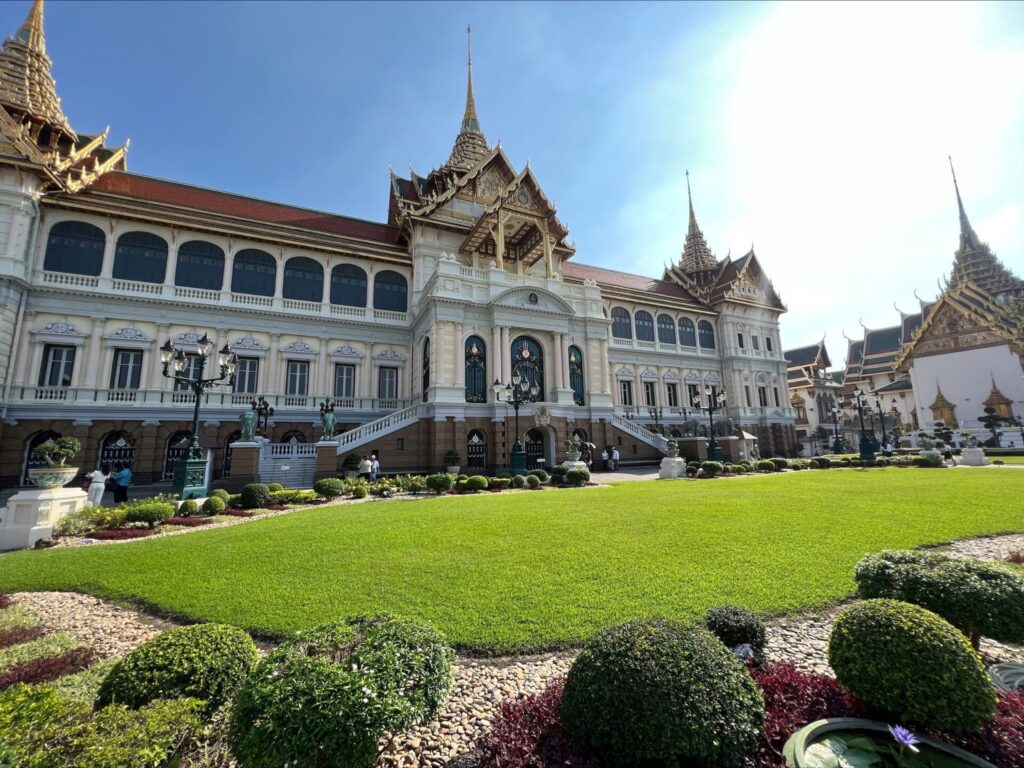 The Grand Palace is an architectural complex in Bangkok, Thailand. The palace has been the royal abode of the Kings of Siam since 1782. According to the travel book, Bangkok is filled with tourists for a reason. It is home to one of Thailand's most important temples, and its architecture and gardens are spectacular.
Maha Nakhon Sky Walk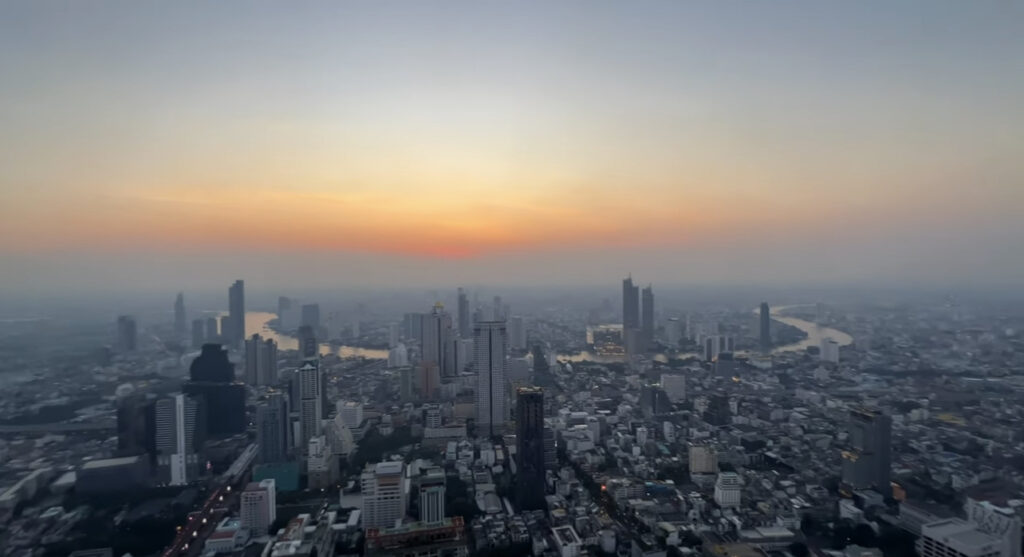 The tallest observation deck in Thailand, at 314 meters, offers 360-degree panoramic views from an outdoor and indoor viewing area and is a must-see attraction, according to the Bangkok guide. Take the elevator to the 74th floor, where the Indoor Observation Deck offers breathtaking 360-degree views. Try walking 310 meters above the ground on the transparent glass floor on the 78th floor! There is also another sky deck view in San Diego California that will surely mesmerize you!
Soi Cowboy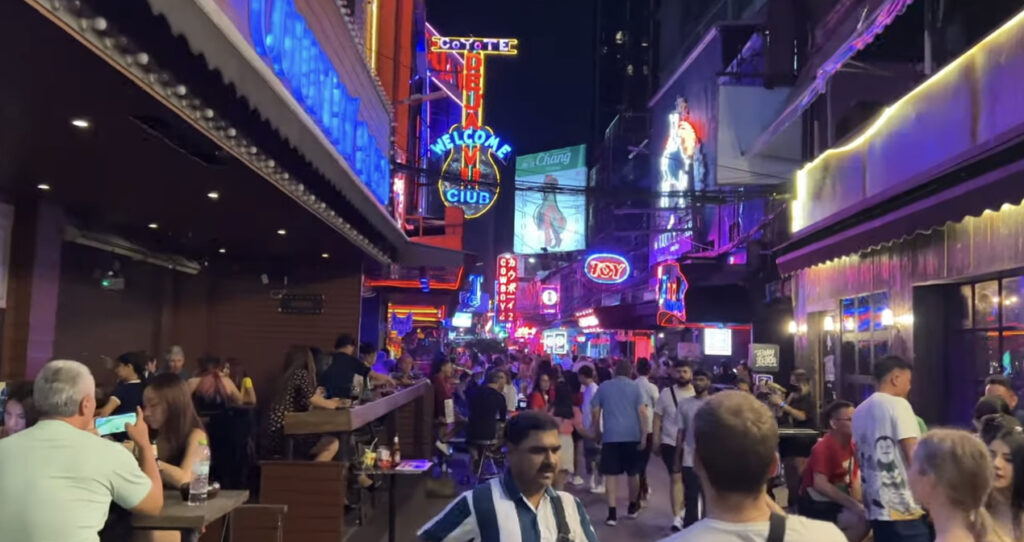 A stroll down the street is worthwhile if you visit as a tourist. Soi Cowboy is located in a vibrant area of Bangkok known for its restaurants, temples, and shopping. In addition to being a convenient place to stay, there are over 800 hotels nearby. Soi Cowboy is one of Bangkok's most well-known entertainment and nightlife districts. According to the Bangkok guide, it is one of the most visited tourist attractions. It is approximately 200 meters long and is closed to vehicular traffic at night.
Khaosan Road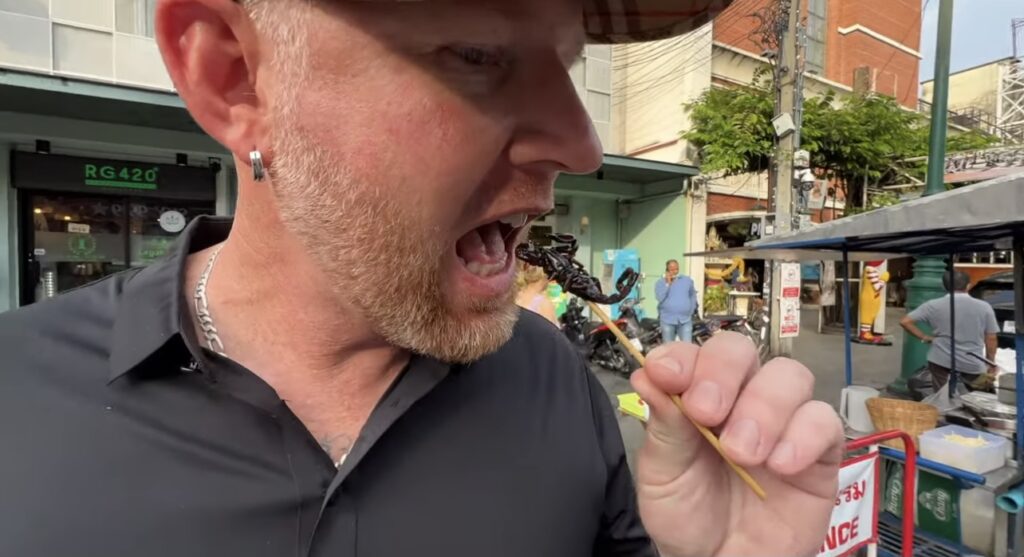 Khao San Road, which was once a refuge for international backpackers, has spruced up to include a few shops and is now a colorful and active area of Bangkok, where Thais come to join visitors at some of the top clubs and bars in town, as well as to reap the benefits of all the numerous shopping opportunities. Street sellers offer the cheapest spring rolls and pad thai in town, pizza parlors, hamburger establishments, Thai cuisine, and even strange foods like scorpions. Despite its non-central location, Khao San Road's broad mix of young tourists offers a plethora of pubs and clubs where one can dance the night away.
The Sleeping Buddha/ Wat Pho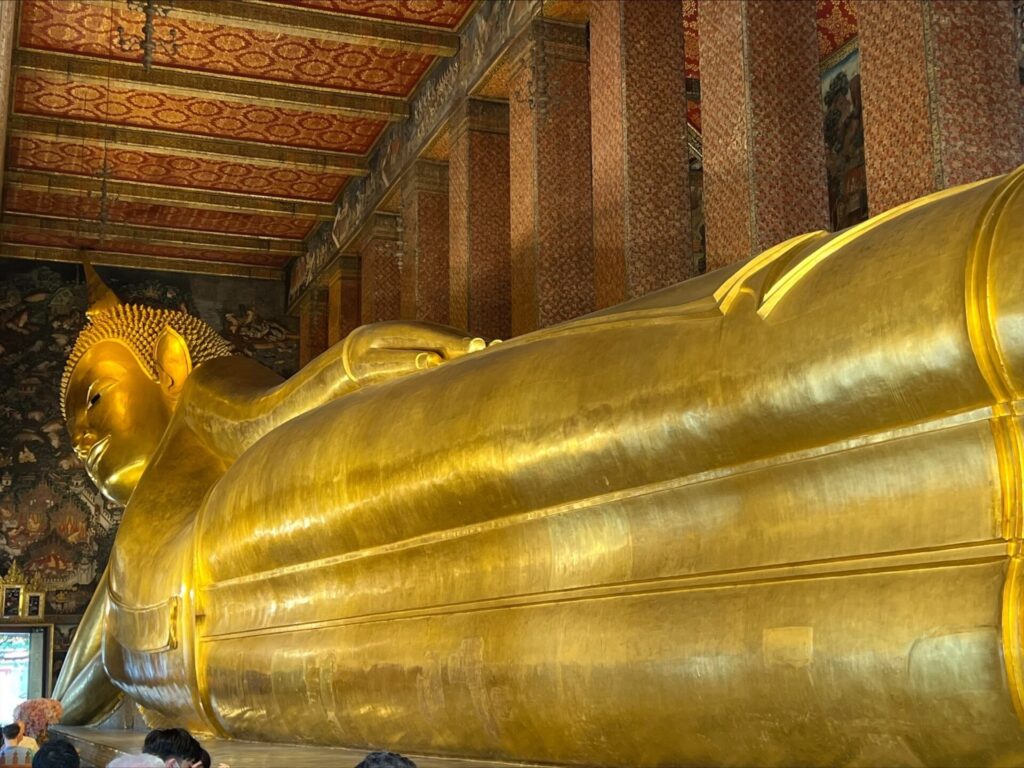 Wat Pho, Bangkok's oldest and largest temple, is a must-see in the Thai capital. The temple contains more than 1,000 statues, murals, and images than any other temple in the country. Wat Pho is one of the top temples in Thailand and is renowned for its enormous Reclining Buddha statue.
Golden Buddha, Bangkok travel guide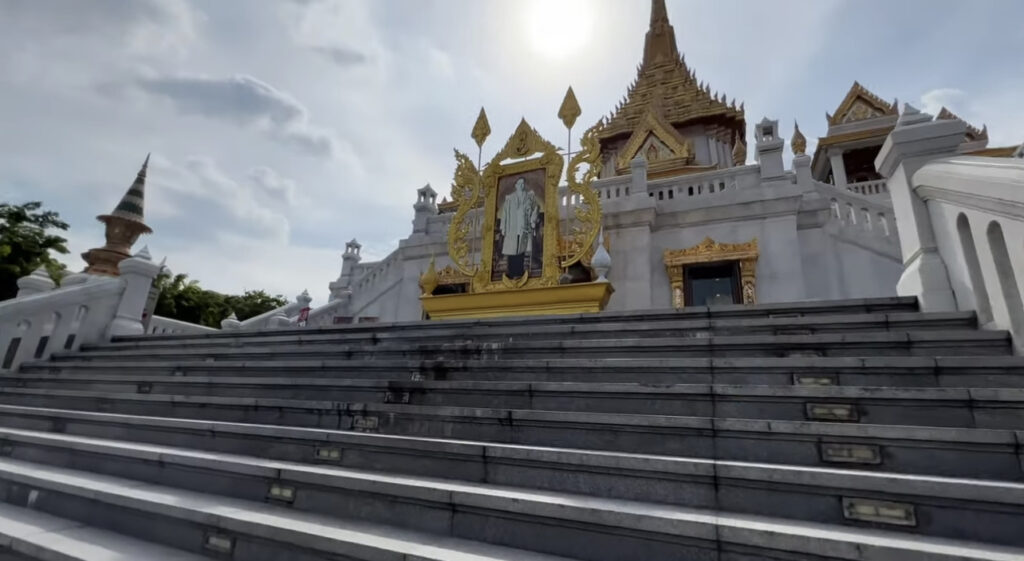 Here, among the awe-inspiring architecture and exquisite design of Wat Traimit or Temple of the Golden Buddha, you can view the iconic gold Buddha statue. It stands five meters tall and weighs five tons, making it the world's most giant solid gold Buddha statue.
Iconsiam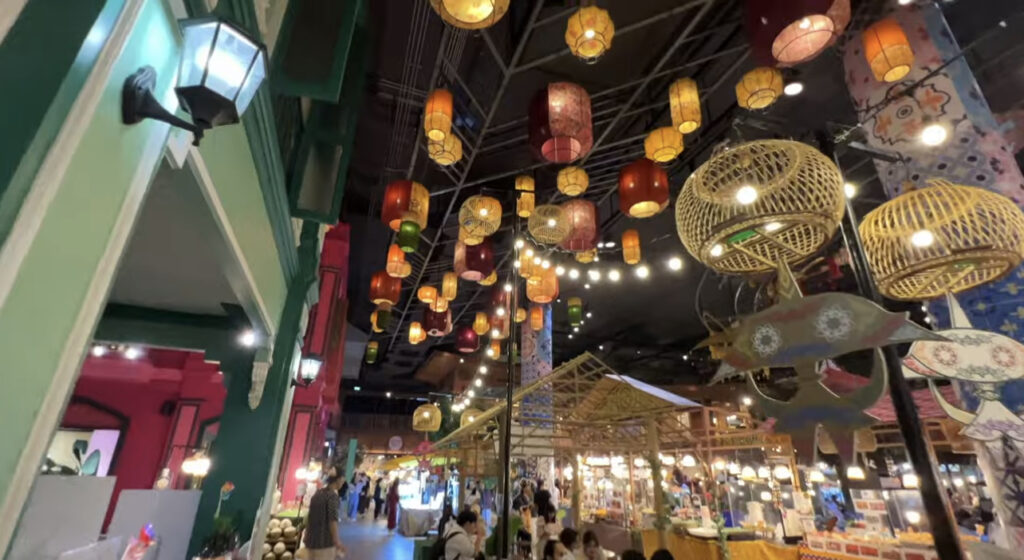 The ICONSIAM is itself a destination! It is a colossal, state-of-the-art, upscale marketplace in which all luxury brand names and restaurant chains coexist. Despite its vast size, the layout is intelligently divided, making it simple to visit all sections. Monday through Thursday at 7 p.m., 6.30 p.m., and 8 p.m. on weekends and public holidays. It is the most extensive multimedia water feature in South East Asia.
China Town, Bangkok travel guide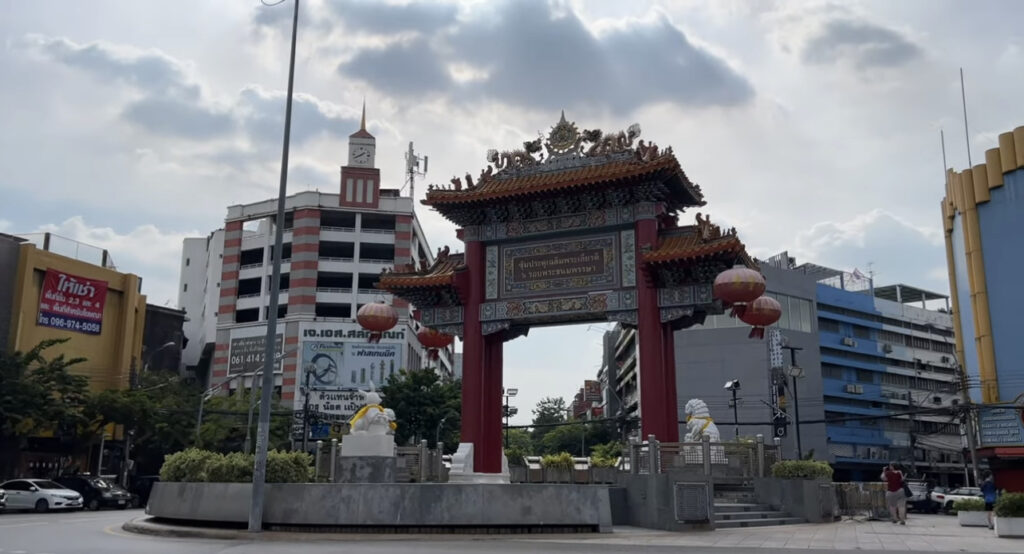 Spending a day in Bangkok's Chinatown, filled with colorful alleys, beautiful Chinese temples, historic buildings, delicious street food, and the famous Yaowarat Road, is a must. It is most well-known for its delectable street food and renowned temples. In addition, you can visit several museums and exhibitions while exploring this area of the city.
Terminal 21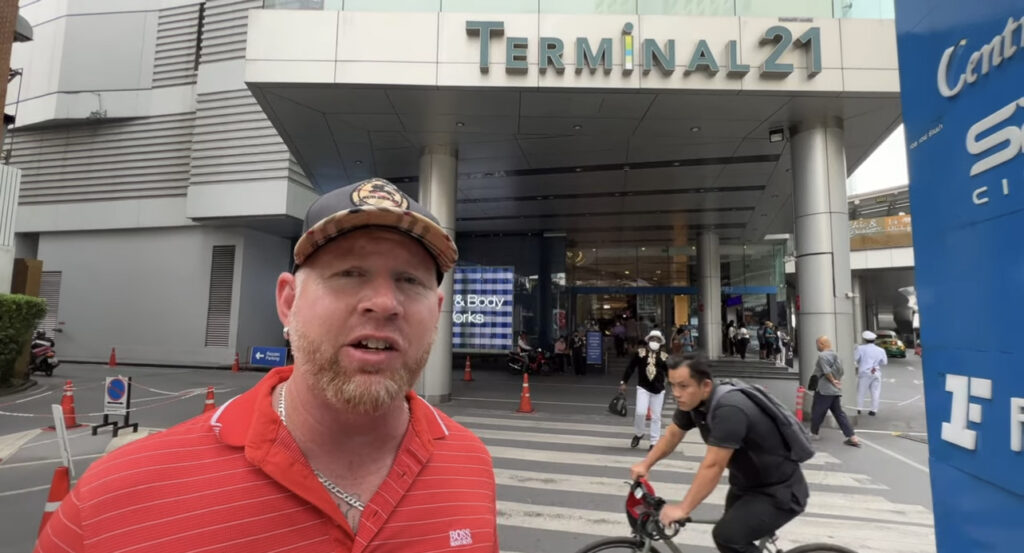 If you love good food and shopping, the Bangkok guide recommends you visit Terminal 21. It's surely unique unlike any mall experience you've ever had. You'll like the whimsicality and design of one of Bangkok's most famous landmarks. You can see different themes in the décor of various departments. Besides, even the restrooms are also worth a look.
Floating Market, Bangkok travel guide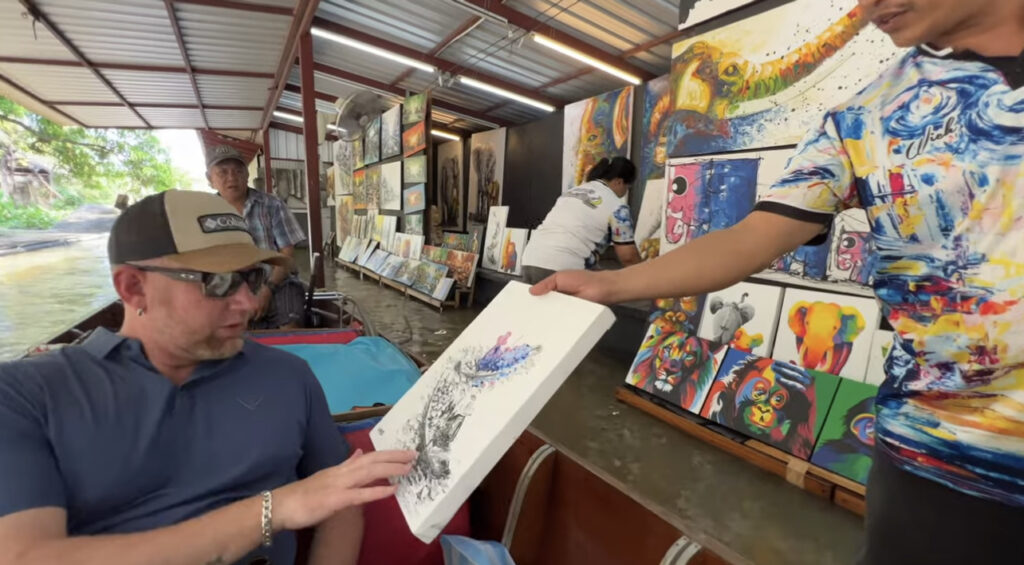 This incredible floating market is located in Ratchaburi, roughly 90 minutes by car from Bangkok's central business district, and is well worth the trip. In these waterways, vendors sell everything from noodles and fruit to artwork and exotic animals. Hundreds of vendors and buyers are floating in their small boats at the market, selling and purchasing agricultural products and local food primarily brought from their nearby orchards. Bangkok guide states that it is a popular destination for tourists who wish to observe the old-fashioned and conventional method of selling and purchasing goods.