Pattaya Thailand Travel Guide 2023
Pattaya, located on the eastern coast of the Gulf of Thailand, was a quiet fishing village for decades until American service members discovered its beauty in the 1960s. Since then, the city has grown by leaps and bounds to include a thriving tourist industry and a dining and nightlife scene that spares no expense. This Pattaya Travel Guide is prepared to introduce you to the time of your life!
Best Things To Do – Pattaya Travel Guide
Pattaya Beach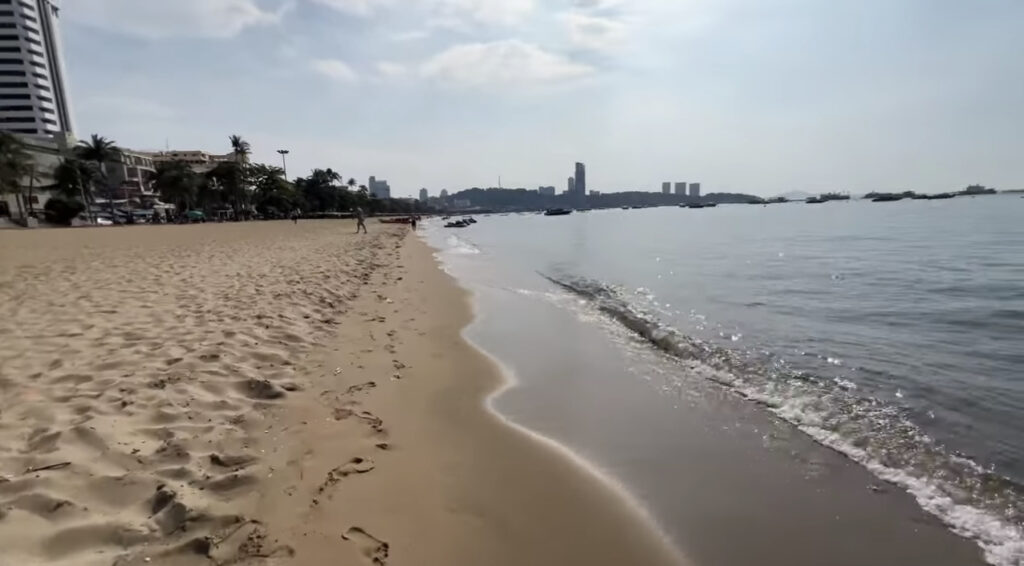 In addition to basking in the sun on the many lounge chairs, you can jet ski, parasail, or windsurf on the water. Pattaya Beach is Pattaya's most famous beach. It is a hub for marine activities, such as sunbathing and water sports, for vacationers. The entire three-kilometer stretch of the beach is lined with hotels, restaurants, and souvenir shops.
Walking Street, Pattaya Travel Guide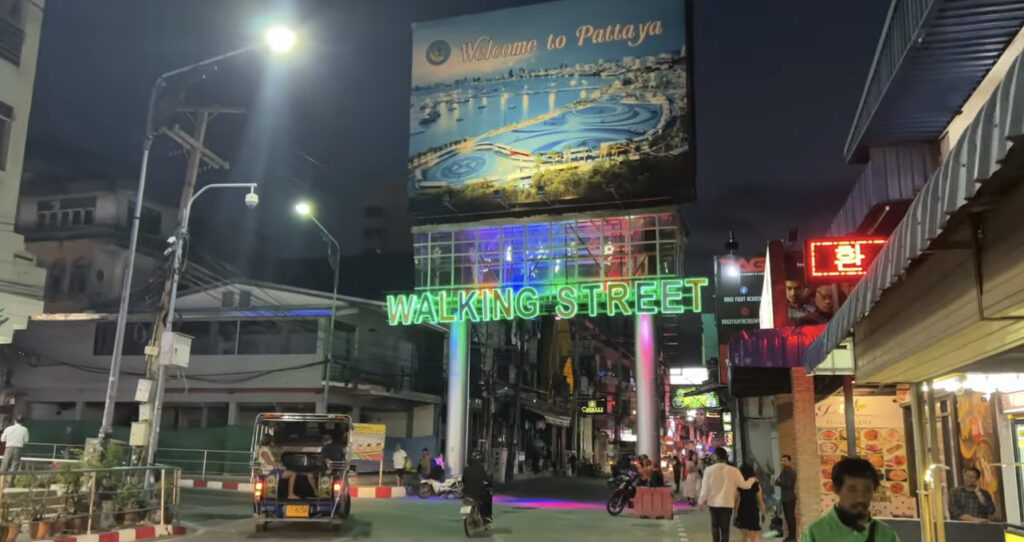 This area is ideal if you enjoy social gatherings. Walking Street is closed to traffic at night and is lined with go-go bars, clubs, and other establishments. Downtown Pattaya is popular for nightclubs and bars, many open 24 hours a day; there's no excuse not to spend at least one night dancing until dawn. This street will remind you of some night streets from our New York Travel Guide!
Ko Larn-Nual Beach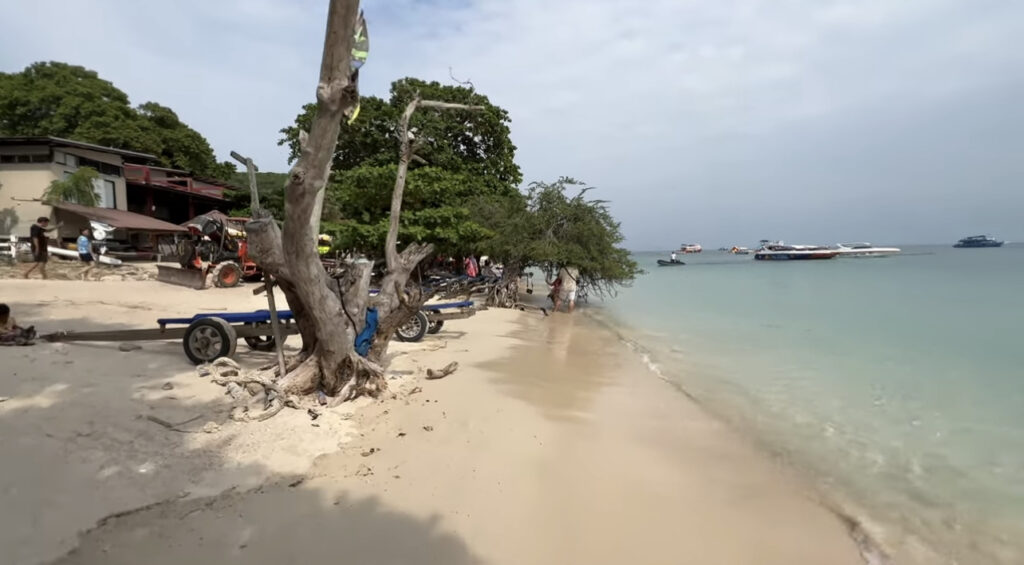 The beach's powder-fine white sand and crystal-clear water make it an ideal location for snorkeling and observing the coral reef. On the coast of Koh Larn, you can discover the colorful fish, corals, and starfish by snorkeling or by taking a glass-bottom boat tour that lets you see the seabed's beauty through the crystal-clear water. According to Pattaya Travel Guide, if you walk to the left end of the beach, you will have the beach to yourself, as no one resides there. There is a restaurant and a bar on the beach, allowing you to spend the day here. However, there is no overnight accommodation available on Nual Beach.
Sanctuary of Truth Museum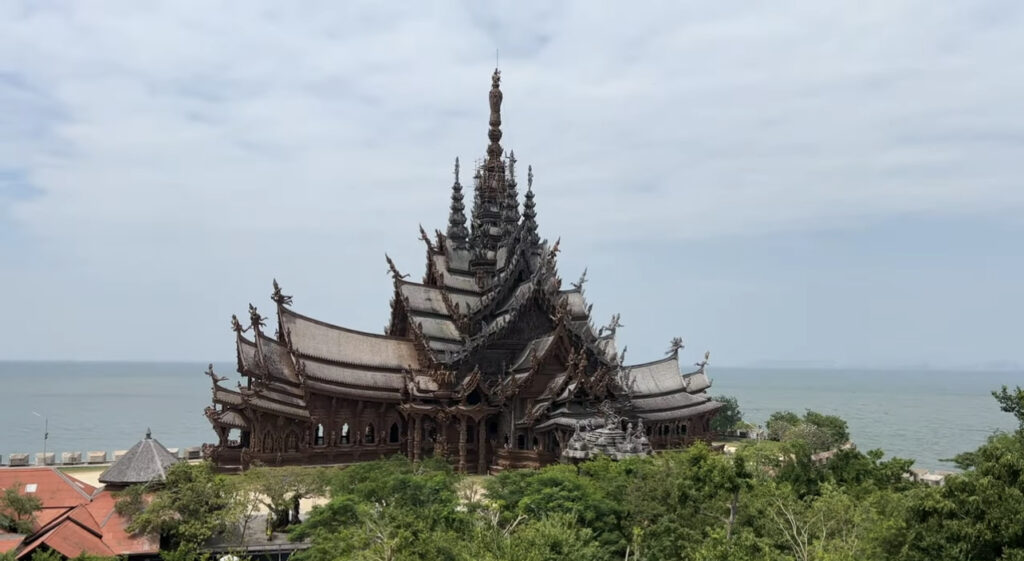 If you want to learn about the local culture and history, Pattaya Travel Guide suggests you visit this location! Pattaya is home to monuments such as the elegant Sanctuary of Truth, which is made entirely of wood and lacks metal nails. The millionaire Khun Lek Viriyaphant began this ongoing art project in 1981 to preserve Thai values and culture in an increasingly globalized world. The wooden Sanctuary sits serenely on the water's edge, paying homage to local cultures through intricate sculpture.
Food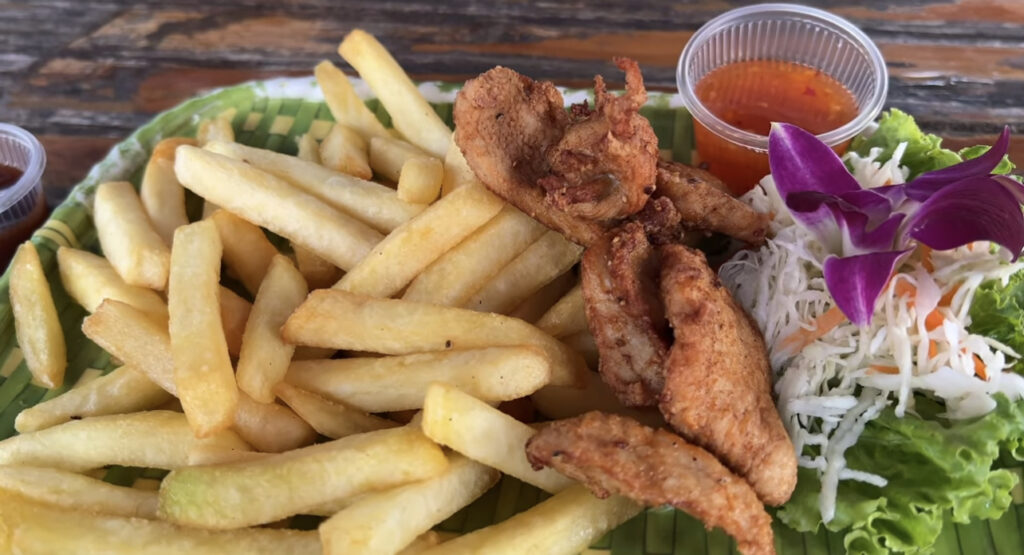 There are numerous Chinese and other Asian restaurants and Middle Eastern, Indian, and Thai restaurants serving every type of cuisine. The influx of tourists has attracted international chefs and numerous Western and European restaurants.
ATV Rides,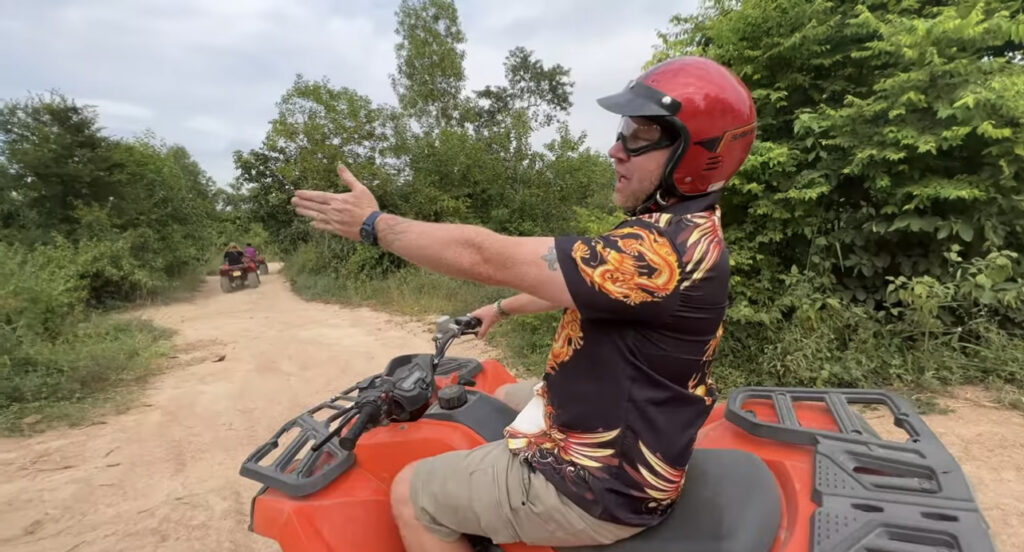 Once you've filled Pattaya's bustling beaches, bars, and shopping, it's time to explore nature in grand style by revving through the muddy creeks of the surrounding jungles and farmland. You'll feel the wind on your cheeks and get your hands dirty. ATV rides expose you to a different side of Thailand's incredible offerings for an unforgettable experience. The adrenaline will pump through hours of high-octane, raw entertainment as you ride an amazing ATV through Thailand's stunningly beautiful landscape. Almost all the trails are off-road, allowing you to experience a side of Pattaya that few tourists ever see.
Big Buddha Temple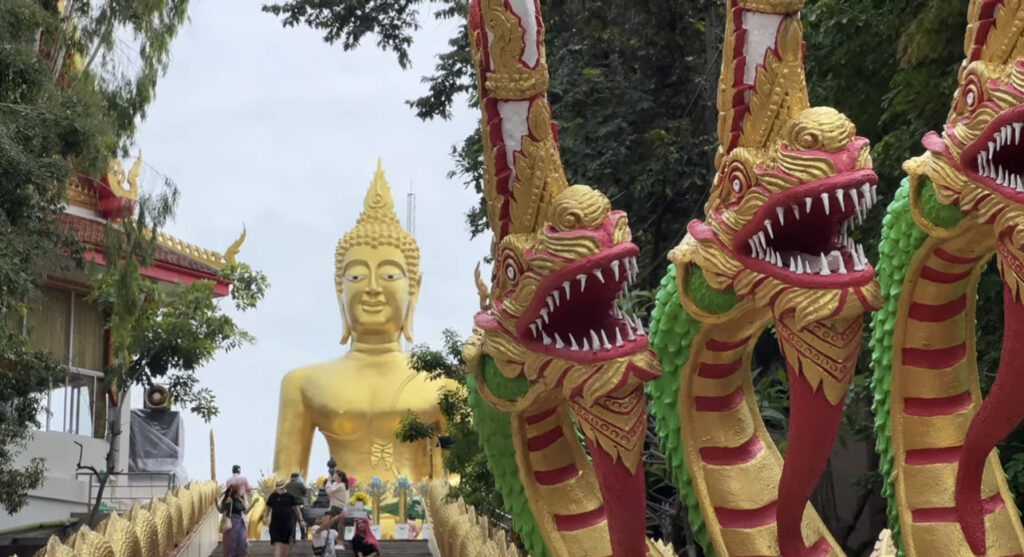 On your trip to Pattaya, you will witness one of the most extensive Buddha images in the world. Big Buddha Temple, also known as Wat Phra Yai, features a 300-foot-tall image of Lord Buddha and is Pattaya's most prominent landmark. It is situated on Khao Phra Tamnak Hill, a popular vantage point in Pattaya that offers stunning views of the city and bay. Pattaya Guide suggests that if you are driving up the hill, you will also see the Big Buddha statue in the distance.
Muay Thai Match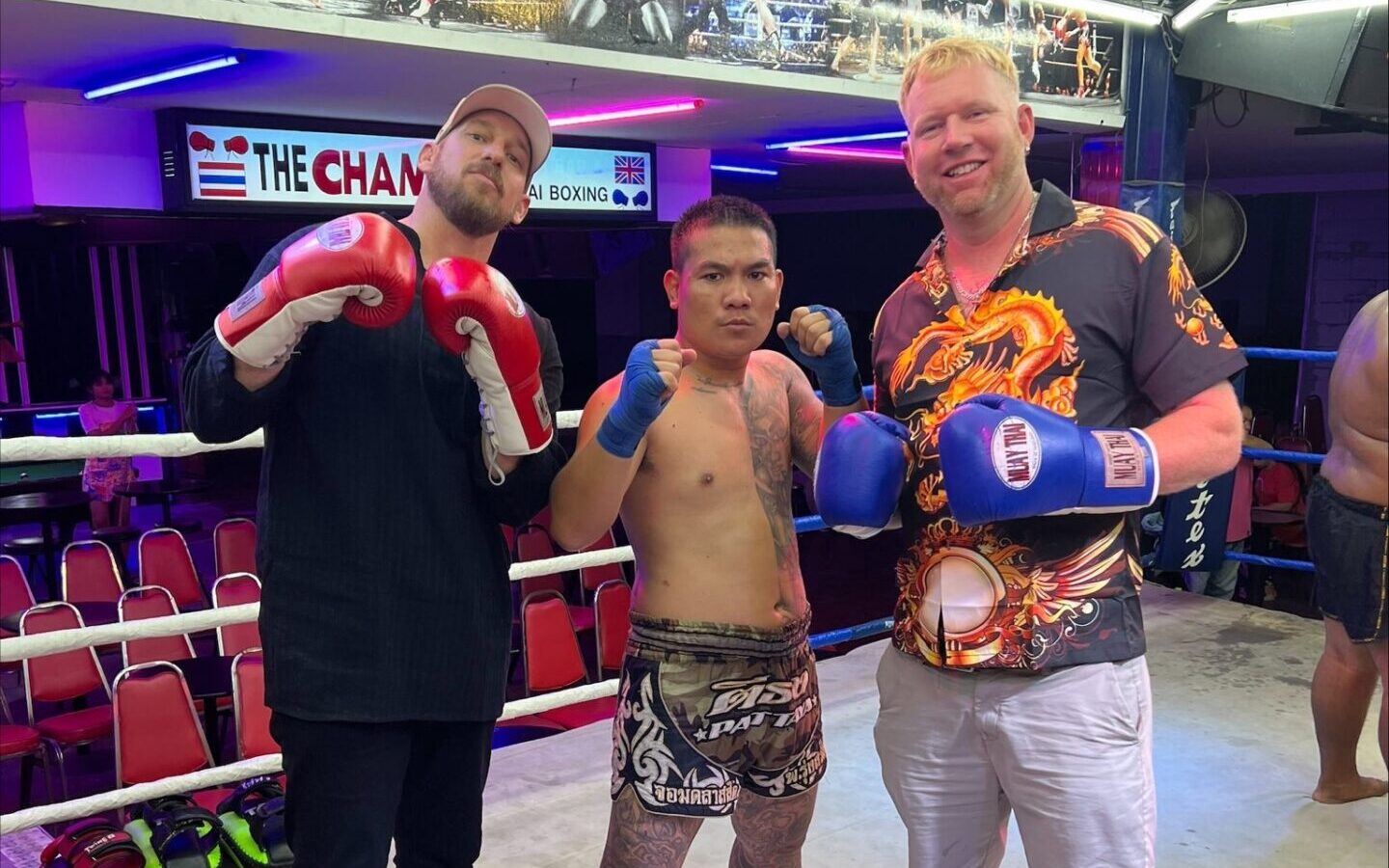 You can stroll along the street, find a band you like, indulge in delicious drinks, and dance to the beat of music. Pattaya Road also provides free Muay Thai boxing matches for tourists. You can watch real muay thai matches and meet theplayers after the match. It is a unique experience in Pattaya that you should try!
Royal Garden Plaza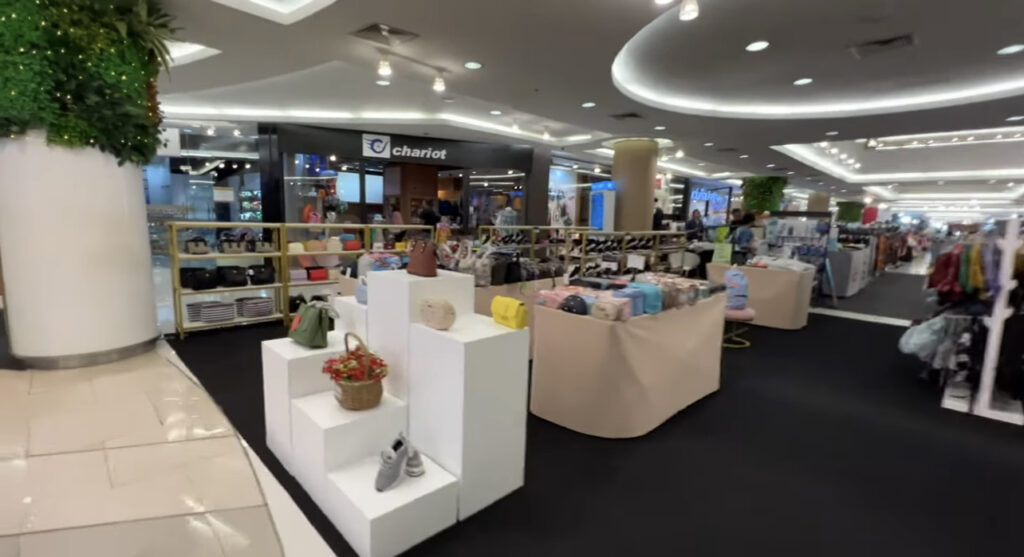 There are enormous shopping malls, open-air markets, sidewalk stalls, and a bazaar! Every possible shopping opportunity, from bargains to luxury items. There is something for everyone in this city, from the expansive Royal Garden Plaza to the enchanting Pattaya Floating Market, which have boats on the water where you can find bargains on clothing, jewelry, and handicrafts.
Frost Magical Ice of Siam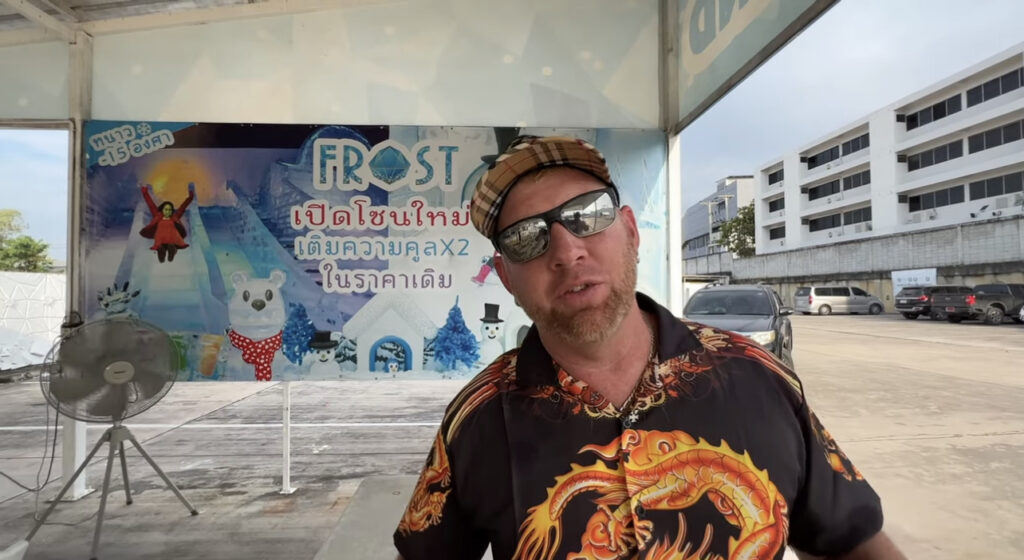 At the exterior of the building are numerous sculptures depicting Thai literature, the way of life, and essential places in Thailand. Whereas the interior of the -10 degree Celsius building features a variety of spectacular ice structures. It includes a dome building, ice cave, and Eskimo suit. Because the interior exhibition space is made entirely of ice, tourists must walk carefully because it is slick.
Pattaya Park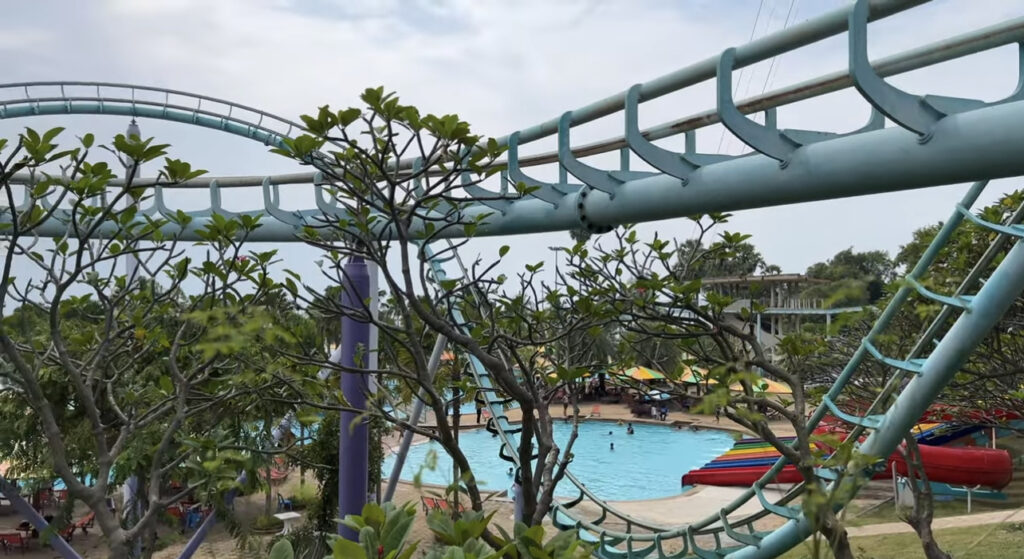 The Pattaya Park features a large water park with enormous slides and a tower! It has a rotating restaurant with a breathtaking panorama of Pattaya. Numerous playthings that offer excitement and great fun for the whole family are available to visitors. Pattaya Guide recommends visiting this place with family and children for a memorable experience!