Iceland Travel Information and Tips for 2023
If you're planning a trip to Iceland, congratulations! You're about to experience one of the most unique and beautiful countries in the world. In this article we are going to provide you with the latest Iceland travel information and tips for 2023.
If you're looking for an off-the-beaten-path travel destination, Iceland should be at the top of your list. This unique country is situated between the North Atlantic and Arctic oceans and is known for its dramatic landscapes, including glaciers, geysers, hot springs, and waterfalls. Although it may seem like a remote destination, Iceland is actually a very popular tourist destination, with over 2 million visitors each year. Check the most important Iceland travel information and start planning your adventure today!
How expensive is it?
No two ways about it – Iceland is expensive. How expensive? For starters, accommodation will set you back at least $150 per night for a basic hotel room. And if you want to stay in a more upmarket hotel or guesthouse, be prepared to pay upwards of $200 per night. Then there are the meals. A simple lunchtime sandwich will cost you around $15, while dinner at a decent restaurant will set you back at least $50 per person. And don't even think about having a few drinks – a beer in a bar will cost you at least $8, while a glass of wine will set you back $15+.
When to go: Best time to visit Iceland
The best time to visit Iceland is during the summer months, from June through August. This is when the weather is warmest and the days are longest. However, this is also when Iceland is busiest, so be prepared for large crowds. If you're looking for a more quiet and intimate experience, autumn or winter may be a better time for you to visit. Keep in mind though that the weather can be unpredictable during these months, so come prepared with plenty of warm clothing.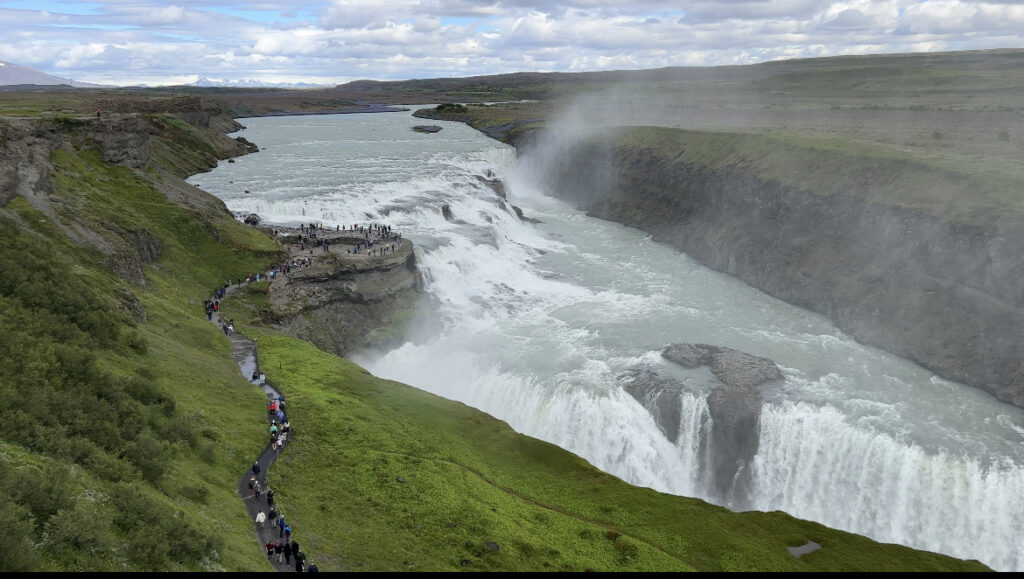 Where to stay: Hotels and accommodation
When visiting Iceland, there are a variety of accommodation options to choose from. It is important to gather as many Iceland travel information before heading there. Whether you're looking for a luxurious hotel or a more budget-friendly option, there's something for everyone.
For those looking for a luxurious experience, the Hotel Ranga is a great choice. This 4-star hotel is located in the South of Iceland and offers stunning views of the surrounding mountains. The hotel also has an on-site restaurant, which serves Icelandic cuisine using fresh local ingredients.
If you're looking for a more budget-friendly option, consider staying at Guesthouse Refurinn. This guesthouse is located in Reykjavik and offers comfortable rooms at an affordable price. Guests can also enjoy complimentary breakfast each morning.
What to do: Activities and attractions in Iceland
With its diverse landscape and plethora of activities, Iceland has become a top travel destination in recent years. From its stunning natural scenery to its vibrant nightlife, there is something for everyone in Iceland. Here are some things to do and see while you are in Iceland:
1. Visit the Blue Lagoon: One of the most popular tourist attractions in Iceland, the Blue Lagoon is a must-see. The lagoon is fed by geothermal waters and is said to have healing properties.
2. Take a hike: With its many hiking trails, Iceland is a paradise for outdoor enthusiasts. Hiking is one of the best ways to see the country's stunning landscapes.
3. Go whale watching: Whale watching is one of the most popular activities in Iceland. The best time to go whale watching is between April and October.
4. Visit the National Museum of Iceland: Situated in Reykjavik, the country s capital, the museum is a great place to learn about Iceland s history.
5. Experience Aurora Borealis (Northern Lights): This phenomenon occurs due to solar activity and is best seen in winter.
How to get around: Car rental, public transport, driving
Car Rental:
If you're planning a trip to Iceland, you may be wondering how to get around. While there are many options for transportation, renting a car is often the best way to see the country. Here are some tips for renting a car in Iceland:
1. Be sure to book your rental car in advance, as prices can go up during peak season.
2. When choosing a rental car, be sure to pick one that's appropriate for the terrain and weather conditions. 4×4 vehicles are often a good choice in Iceland.
3. Make sure you're familiar with the Icelandic driving rules before getting behind the wheel – they can be different than what you're used to at home.
4. Be prepared for some breathtaking scenery while driving around Iceland – and don't forget to pull over and enjoy it!
Public transport in Iceland
Public transport in Iceland is very efficient and reliable. The main mode of transport is by bus, which connects all the major towns and cities. There are also a few domestic flights between Reykjavík, Akureyri, Egilsstaðir and Ísafjörður.
The bus system in Iceland is excellent and covers most of the country. Buses run frequently between the major towns and cities, making it easy to get around. Tickets can be bought online or at the bus station, and prices are very reasonable.
Tips for travel to Iceland: Money, food, weather
When traveling to Iceland it is important to be prepared for the food, weather and costs. Here are some tips to help you enjoy your trip:
Food: The Icelandic diet is based on fish, lamb and dairy products. If you are not a fan of seafood, make sure to try the lamb dishes which are very popular in Iceland. For those with special dietary needs, it is important to note that vegan and vegetarian options are limited.
Weather: Iceland's weather is notoriously unpredictable so it is important to pack for all eventualities. The average temperature in Iceland ranges from 32-60F but can drop below freezing or rise above 80F depending on the time of year and location. Rain is also common so be sure to pack waterproof clothing and footwear.
Iceland travel information Conclusion
As you can see, there is a lot to consider when planning a trip to Iceland. But with a little research and planning, you can have an amazing experience in this unique country. Be sure to take advantage of the many free activities Iceland has to offer, and don't forget to pack your rain gear!