Best Things To Do In Barcelona Spain 2023
If you plan to visit Barcelona in 2023, you're in for a real treat! The dynamic city has much to offer, from breathtaking architecture to superb cuisine and lovely beaches. There are so many activities in Barcelona that choosing which ones to include in your agenda can take time. We list the top activities to help you enjoy your vacation to Barcelona in 2023.
1. Casa Battlo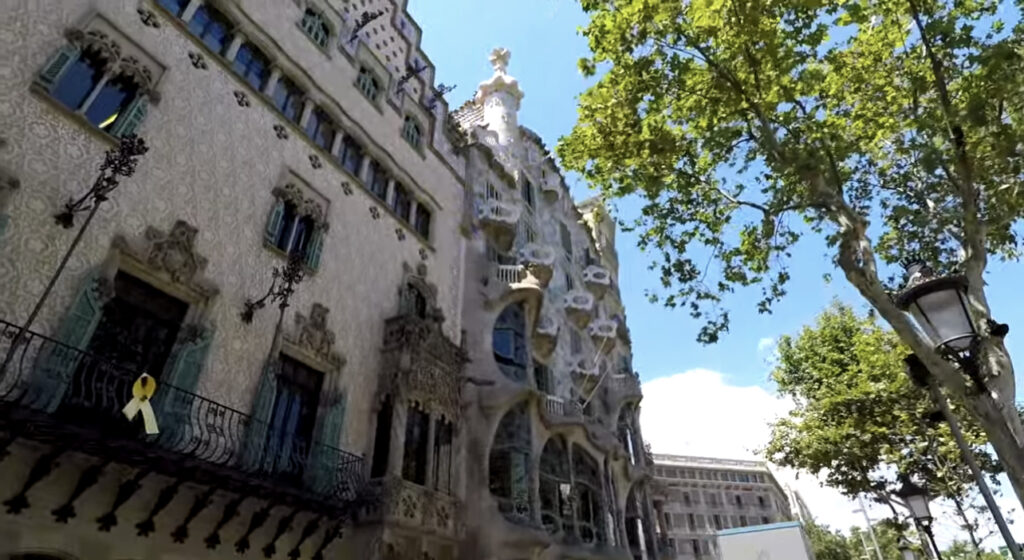 One of the unique buildings in Barcelona, Casa Battlo is a must-see for architecture lovers. The building was designed by Antoni Gaudi and included a spectacular exterior with colorful tiles and a roof shaped like a wave. There are even more exquisite elements, including elaborate woodwork and stained-glass windows.
2. La Sagrada Familia
One of the most famous landmarks in Barcelona, the UNESCO World Heritage Site known for its breathtaking architecture, draws countless visitors each year. With viewing La Sagrada Familia, a trip to Barcelona is complete. The enormous cathedral is another of Gaudi's masterworks, and it has been under construction for over a century. Despite being unfinished, the cathedral's tall spires and ornate façade make it an impressive sight. It's towering spires and intricate façade make it a must-visit attraction for anyone visiting Barcelona.
3. Waterfront
Barcelona's shoreline is a popular place for locals and visitors alike. You can enjoy a walk along the beach, watch the boats in the port, or dine at one of the numerous restaurants with a sea view—plenty of water sports and activities accessible, such as kayaking, paddle boarding, and sailing.
4. Beaches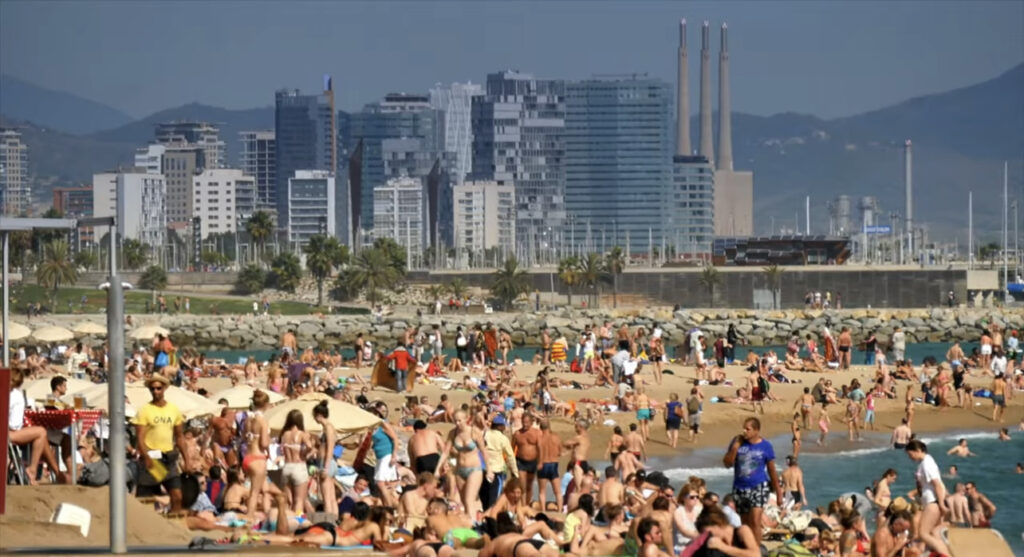 Barcelona has several beautiful beaches, including Barceloneta, Bogatell, and Mar Bella. Whether you want to sunbathe, swim, or take a leisurely walk down the shore, you will discover the right area. 
5. Montjuic Castle
Situated atop a hill overlooking the city, Montjuic Castle offers breathtaking views of the city and the surrounding terrain. The castle has an exciting history and has served as a military fortress, prison, and museum.
6. Park Guell
Another of Gaudi's masterpieces, Park Guell, is a fanciful park filled with brilliant mosaics, sculptures, and other odd elements. The park also offers stunning views of the city and the Mediterranean Sea.
7. Tibidabo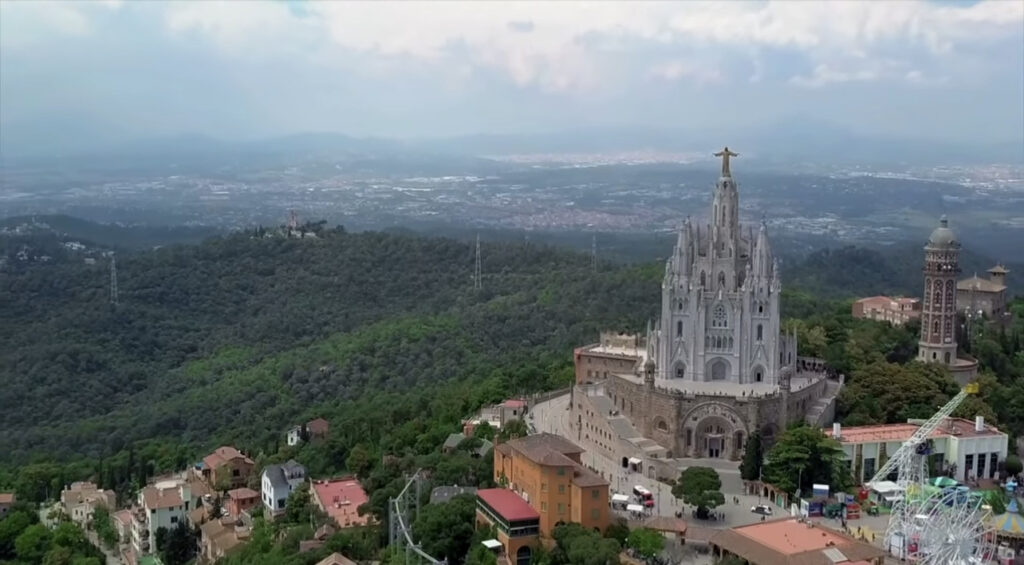 For an incredible panoramic view of Barcelona, climb to Tibidabo. The mountain offers breathtaking views of the city and various attractions, including a classic funicular and an amusement park.
8. Cable Cars
Take a ride on the Montjuic Cable Car for a unique perspective on the city. The cable car provides breathtaking views of the port, city skyline, and distant mountains.
9. Spanish Food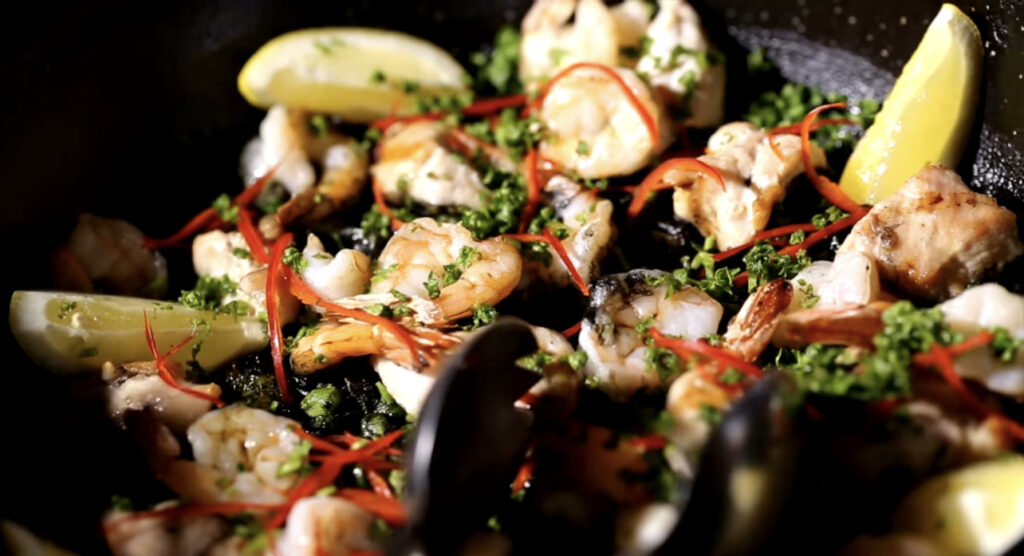 This beautiful city is heaven for foodies, with abundant Spanish cuisine to sample. Paella, tapas, and churros con chocolate are a few must-try meals. 
10. Arc De Triumf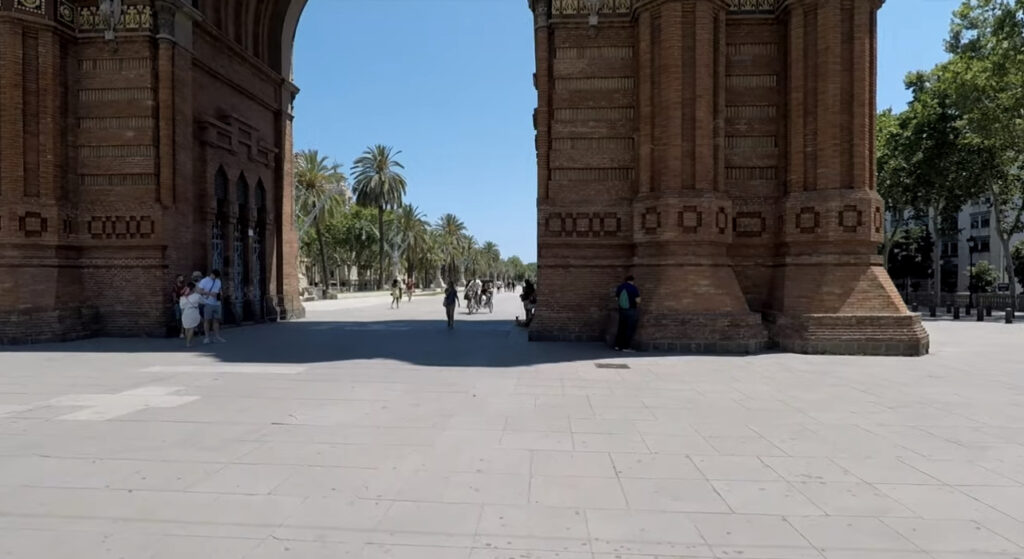 The Arc de Triumf is a stunning example of Barcelona's architecture, constructed in the late 19th century. It is an excellent location for photographing its beautiful carvings and sculptures.
11. Ciutadella Park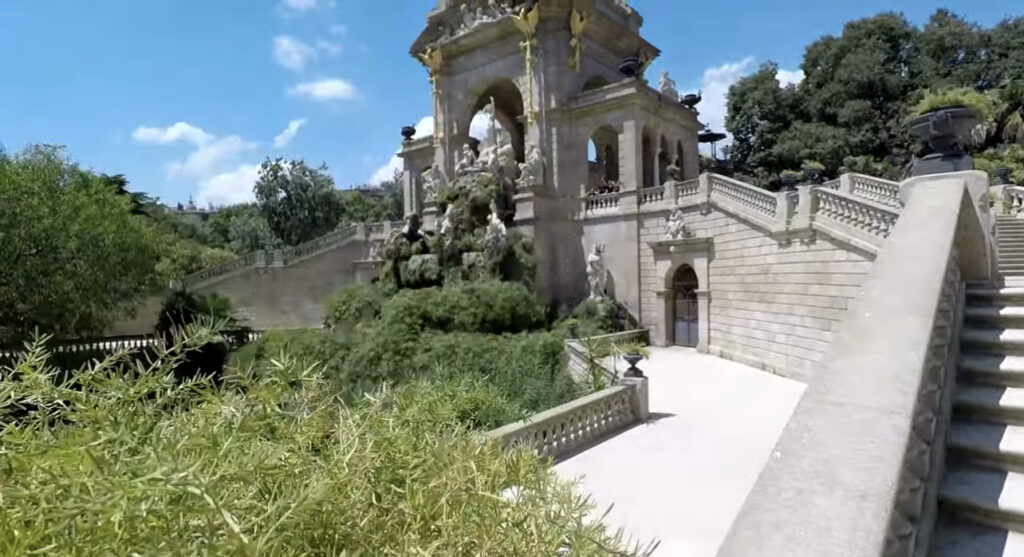 The Ciutadella Park, one of the largest parks in Barcelona, is a beautiful spot to relax and appreciate nature. You can stroll through the gardens, go to the zoo, or rent a canoe and paddle around the lake.
12. Montserrat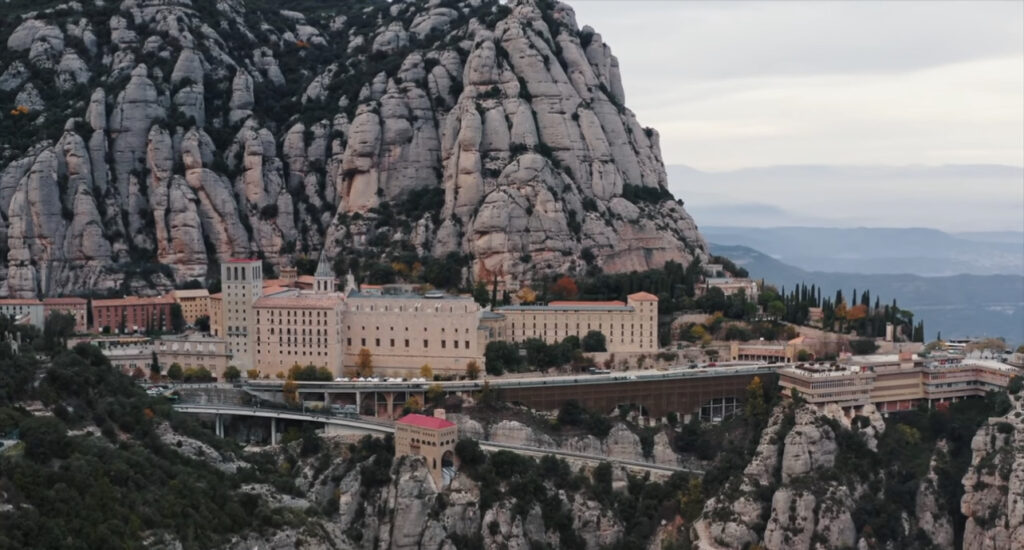 Consider visiting Montserrat for an out-of-town day trip according to the things to do in Barcelona. This mountain features a Benedictine abbey and panoramic views of the surrounding area.
13. Gothic Quarters
Explore Barcelona's medieval past in the Gothic Quarter, a narrow streets and historical structures maze. The Cathedral of Barcelona, the Placa del Rei, and the ancient Roman walls are highlighted.
14. Art Museum of Catalonia
Art enthusiasts should take advantage of the Art Museum of Catalonia, which exhibits a vast collection of Romanesque to modern Catalan art. The museum is housed in the magnificent Palau Nacional, constructed for the 1929 World's Fair.
15. Plaza of Catalonia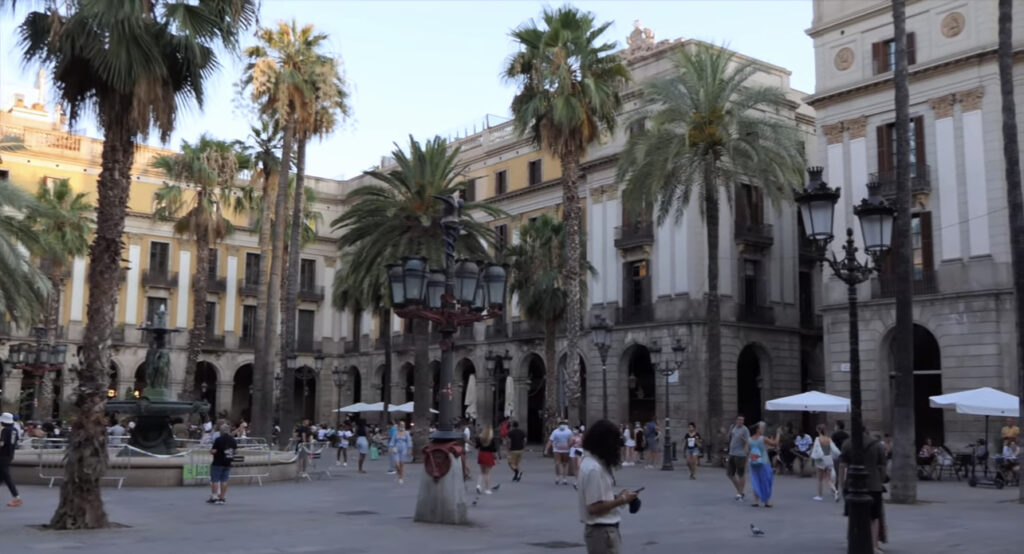 The Plaza of Catalonia is one of Barcelona's significant squares and a center of city center activities. It's a terrific place to people-watch, shop, or catch a movie at one of the neighboring theaters.
16. Christopher Columbus statue
The statue of Christopher Columbus at the end of La Rambla is a prominent landmark and meeting place in Barcelona. You can ascend to the statue's summit for a panoramic city view.
17. Mercado Boqueria
To taste Barcelona's gastronomic culture, visit Mercado Boqueria, a lively market that dates back over two centuries. There is an extensive selection of fresh produce, meats, cheeses, and other regional specialties.
18. La Rambla
According to the things to do in Barcelona, La Rambla, the most renowned street is a bustling pedestrian avenue packed with stores, cafés, and street performers. It is a good location for a stroll and people-watching.
19. Barcelona Metro
With the city's excellent metro system, it is simple to navigate around the city. It is a convenient and inexpensive way to visit the city's key attractions and explore its various areas.
20. National Palace
The National Palace is another beautiful structure on Montjuic Hill; it houses the Catalonia National Art Museum. The palace was constructed for the 1929 World's Fair and offered breathtaking city views.
21. Torre Agbar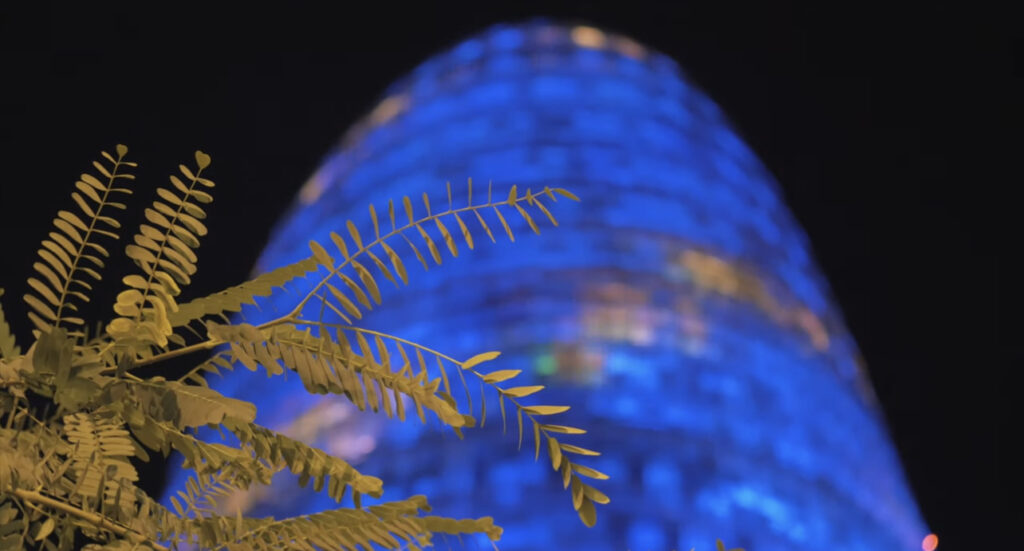 This tower is a stunning example of contemporary architecture. The tower's distinctive glass exterior changes color throughout the day and is a popular photo op.
Barcelona is a city with something unique for everyone, given its rich history, breathtaking architecture, outstanding cuisine, and lovely beaches. You might also want to check the Top Things To Do In Las Vegas!
22. Barcelona Cathedral
The Barcelona Cathedral, also known as the Cathedral of the Holy Cross and Saint Eulalia, is a stunning example of Gothic architecture. The cathedral is dedicated to Saint Eulalia, the patron saint of Barcelona, and features numerous chapels and a beautiful cloister.
Visitors can take a guided tour of the cathedral, climb to the top of the bell tower for panoramic views of the city, or attend a mass or musical performance.
23. Parc de la Ciutadella
Parc de la Ciutadella is a large park located in the center of Barcelona. It was originally built in the 19th century as a military citadel and was later transformed into a park. The park is home to several attractions, including the Barcelona Zoo, the Catalan Parliament building, and the Museu d'Art Modern de Catalunya.
The park is a great place to spend a day exploring, with plenty of space for picnics and relaxation. Visitors can also rent boats to row around the lake or take a ride on the small train that runs through the park.
24. Things To Know About Barcelona
Cost of Living in Barcelona
While Barcelona is a popular tourist destination, it is also a thriving city with a high cost of living. Visitors should be prepared for higher prices for accommodation, food, and transportation.
However, there are ways to save money while still enjoying all that it has to offer. For example, opting for budget-friendly accommodations or eating at local cafes instead of high-end restaurants.
Is Barcelona Worth Visiting?
Absolutely! Barcelona is a vibrant and cosmopolitan city with a rich history, culture, and cuisine. From the stunning architecture to the lively street life, there is something for everyone.
With the list of the best things to do in Barcelona in 2023, you can organize a trip that will leave you with lifelong memories. So, pack your luggage, grab your camera, and get ready to explore all of Barcelona's incredible offerings!