Top Things To Do in Orlando Florida
Here's a list of the top things to do in Orlando, Florida:
Whether it's a trip for families, couples, solo travelers, or a group of friends, Orlando is the ideal location due to its marvelous diversity, ensuring every visitor has a holiday packed with unforgettable, unique experiences. In conclusion, you will never run out of things to do in Orlando, Florida, and you will make memories that will last forever!
If adventure is your thing, you won't be able to get enough of open-air theme parks, enormous water parks, and great activities. However, there is much more to discover, such as Orlando museum of art, universal studios, world of harry potter, universal citywalk, universal orlando resort, shopping, ecotourism, and other actions you won't want to miss. Therefore, look out and investigate everything, as there is no incorrect way to experience Orlando!
Go Shopping at Disney Springs
For shopping addicts out there, you will enjoy Disney Springs! It offers various one-of-a-kind stores, restaurants, and energetic entertainment. Disney property is the best place to spend a day or night without tickets. Disney Springs is where you go shopping and dining on Disney property without entering the theme parks. There are a variety of restaurants serving virtually every type of cuisine. It is well worth a visit, but ensure you have sufficient time to explore the entire area.
Have a meaningful experience at the Disney Animal Kingdom
One of the things to do in Orlando, Florida, is to visit Animal Kingdom! The price is well worth it, as the theme park provides fun spot America a comprehensive experience with rides, safari excursions, performances, and various areas that visitors can explore on foot.The park's center dominates with a colossal tree of life standing 145 feet tall. Animal Kingdom's ability to accommodate guests of all ages is one of its best qualities. It is ideal for younger children and families due to the park's visual appeal, safari tours, and locations where visitors may stroll about. Other exhilarating rides, such as Avatar Flight of Passage and Dinosaur, will offer unforgettable experiences for adolescents and adults. In addition, there are lounges and entertainment for a more relaxed atmosphere.
Visit Disney World Orlando Florida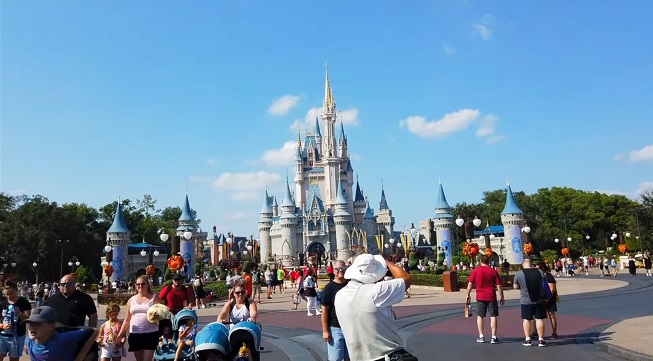 Top Things To Do in Orlando, Florida- Disney World
Kids, teenagers, and adults may experience the power of magic via an exciting array of dining, shopping, entertainment, and attractions. Disney World, located in Bay Lake and Lake Buena Vista, Florida, United States, is an entertainment resort complex. The land has over 25,000 acres, of which roughly half has been utilized. The resort includes four theme parks, including Magic Kingdom, Disney's Hollywood Studios, Epcot, and Disney's Animal Kingdom, two water parks such as Disney's Typhoon Lagoon and Disney's Blizzard Beach, 31 themed resort hotels, nine non-Disney hotels, several golf courses, a camping resort, and other entertainment venues.
Enjoy the fun and entertainment at Epcot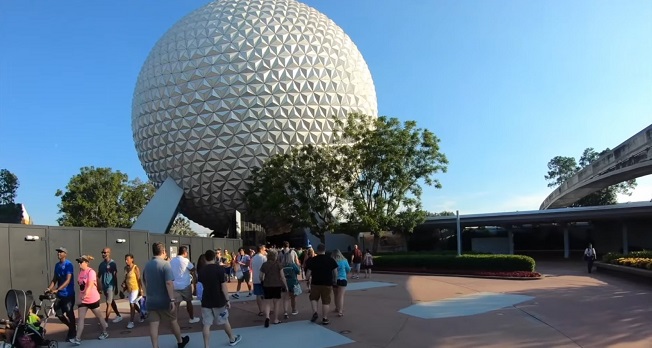 Epcot, like all Disney Parks, is worth a visit. Test Track, Illuminations, and Spaceship Earth are the crowd favorites. Spend some time visiting each country's pavilion in the World Showcase. At Epcot, the live entertainment possibilities appear unlimited. You may see a band, an acting company, or a fantastic Cappella group wherever you turn. When entering the park, pick up a time guide or consult online for daily performance times.
Watch Live Performances at Hollywood Studios
If you are unaware, one of the top things to do in Orlando, Florida, if you are interested in watching live performances, is to go to Hollywood Studios! It is one of the smaller Walt Disney World parks and can be visited in a single day. With the introduction of galaxy's Edge, Toy Story Land, and the return of evening entertainment, people looking to spend a whole day at Hollywood Studios have a few options on how to fit everything in. There are 20 rides and live performances at Hollywood Studios, such as For the First Time in Forever: A Frozen Sing-Along Celebration and Jedi Training: Trials of the Temple.
Wander around Magic Kingdom Orlando Florida
Walt Disney World Resort's Magic Kingdom is a theme park with classic attractions, beautiful fireworks, musical parades, and Disney Characters. At Magic Kingdom, children of all ages realize their wildest fairytale fantasies. Enjoy traditional attractions, enchanting fireworks, musical parades, and famous Disney Characters spread across six enchanted locations. Explore the Frontierland Adventureland, Liberty Square, Tomorrowland, Fantasyland, and Main Street, U.S.A. sections to see fantasies come to life. Zoom through space, transform into a swashbuckling pirate, and observe the Cinderella Castle pyrotechnics.
Explore the International Drive
International Drive is a bustling commercial district that contains the city's convention center and is close to Walt Disney World and SeaWorld. The The Wheel at ICON Park Orlando is a massive Ferris wheel offering panoramic city views. The hectic environment is enhanced by upscale outlet malls, large hotels, and various restaurants, from steakhouses to fast-food chains. It is home to all-inclusive entertainment centers that will remind you of Las Vegas! It has wild and tame attractions, restaurants for every taste and budget, fantastic shopping, and hotels and resorts that will delight everyone from the most frugal tourists to those wanting the utmost in luxurious luxury.
Look at the historic automobiles in Old town
Old Town, a 10-acre pedestrian zone constructed in 1986, contains a variety of shops, restaurants, and family-friendly attractions. There are free vehicle shows, car cruises, and live entertainment every Wednesday and Sunday. Along Highway 192, Old Town's magnificent Ferris Wheel towers 86 feet, welcoming guests to their favorite attraction. Enjoy breathtaking views of Orlando and Kissimmee as you ride this hand-built roller coaster from Italy. Come to Old Town every weekend to appreciate muscle and historic automobiles and trucks.
Create a memorable experience at SeaWorld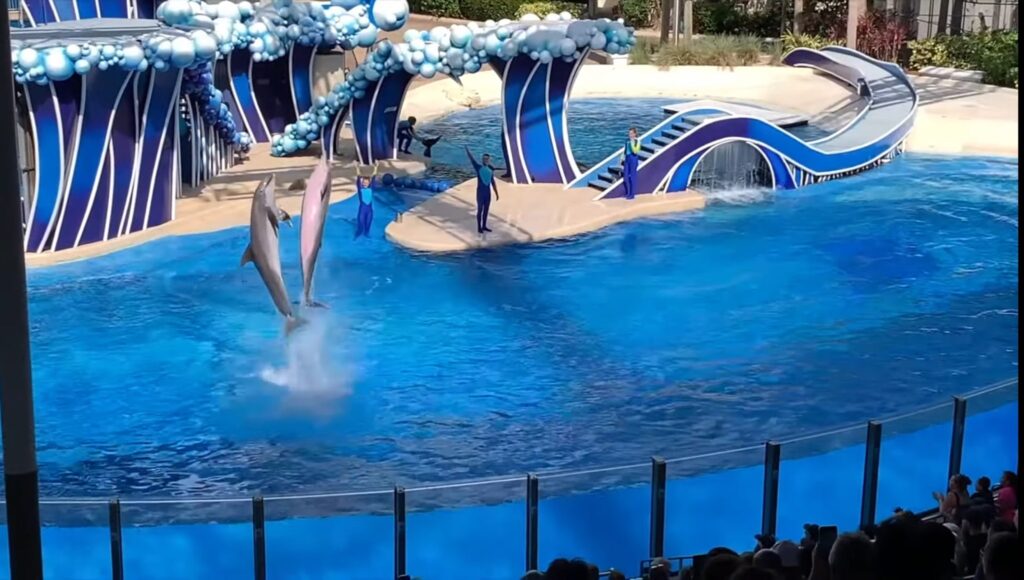 If you are thinking of the top things to do in Orlando, Florida, visiting SeaWorld must be on your list! It is known for its close encounters with animals. Killer whales, sea lions, dolphins and many sea life in Orlando aquariums each offer their own family-friendly experiences that emphasize the animals' educational and theatrical aspects. Education is one of the best reasons to visit SeaWorld. Animal rescue and rehabilitation have been at the core of SeaWorld for over fifty years. SeaWorld sponsors global conservation projects, including habitat protection, ocean health measures, and numerous rescue and rehabilitation activities.
Swim at the Volcano Bay Orlando Florida
Volcano Bay is the newest water park and is included in the top things to do in Orlando, Florida. It features some of the tallest and fastest water slides in the world. It is also a terrific relaxing spot because the TapuTapu bracelet eliminates the need to wait in line. Tap it to a kiosk that will notify you when your turn to ride has arrived. There is also an area called "Runamukka Reef," where children can play in a small playground with water slides, geysers, and fountains. The River Village area to the right of the entry contains the Honu Ika Moana ride and Whakiwaiwai eateries. Each portion of Volcano Bay at Universal's Volcano Bay has a professional lifeguard who monitors guests, assists those who are wounded or in danger, and ensures that guests adhere to the park's laws.
Best Place to Stay in Orlando fl
Orlando, Florida is an awesome place to visit, especially for theme park enthusiasts. But, it can be difficult to choose where to stay with so many accommodations options that are available. If you want to stay in a central location close to the attractions, International Drive is the best option. You can see all the well-known places and can enjoy family-friendly activities. If you are on a budget and want to look for luxury, International Drive has different types of hotels and resorts you can choose from them. Also, there are so many food and shopping alternatives nearby. If Disney World is your main focus then, Lake Buena Vista is a good choice. It is close to Disney World and offers a variety of accommodation options. For a more city vibe with nightlife options, downtown Orlando could be your cup of tea.
The best places to stay in orlando fl are depended on you what you want to see and do there.