Best Things To Do in Koh Samui, Thailand 2023
Are you planning a visit to Koh Samui, Thailand? If you're wondering about the best things to do in Koh Samui in 2023, you've come to the right place. In this comprehensive guide, we'll explore the top activities and places to visit that will make your trip to Koh Samui unforgettable. Koh Samui has something for everyone, from relaxing massages to thrilling watersports and cultural landmarks to a vibrant nightlife. So, let's dive into the best things to do in Koh Samui in 2023.

Experience the Authentic Thai Massage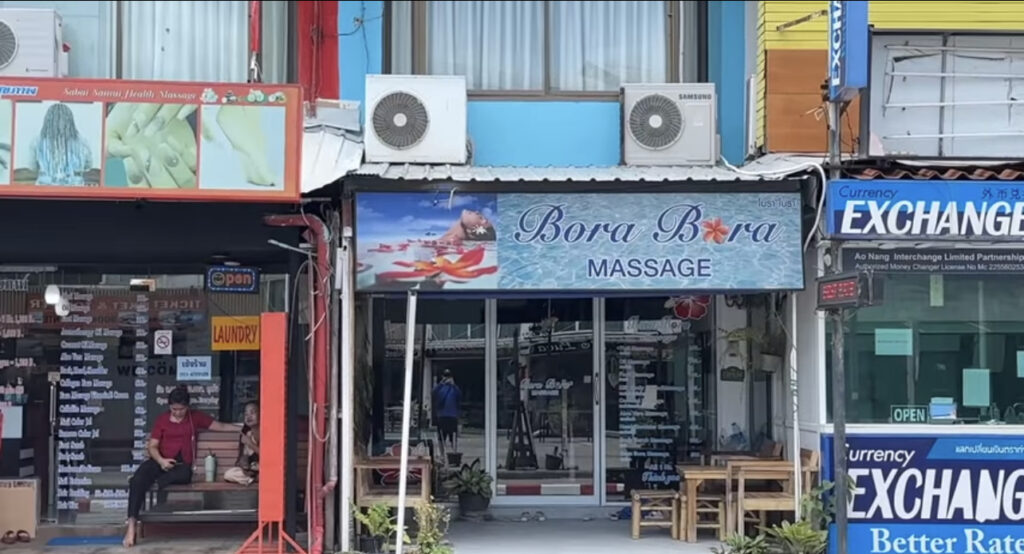 One of the must-try activities in Koh Samui is indulging in an authentic Thai massage. Known for its therapeutic benefits and rejuvenating techniques, Thai massage will make you feel refreshed and relaxed. There are numerous spas and wellness centers throughout the island where you can enjoy this traditional practice. Treat yourself to a soothing Thai massage and let the skilled therapists work their magic, relieving stress and tension. Aside from Koh Samui, be sure to check out the "Best Places To Stay In Phuket 2023" article for recommendations on top-notch accommodations that will enhance your experience. From luxurious beachfront resorts with stunning ocean views to cozy boutique hotels tucked away in lush tropical gardens, Phuket offers a range of options to suit every traveler's preferences.
Unleash Your Inner Fighter with Muay Thai Boxing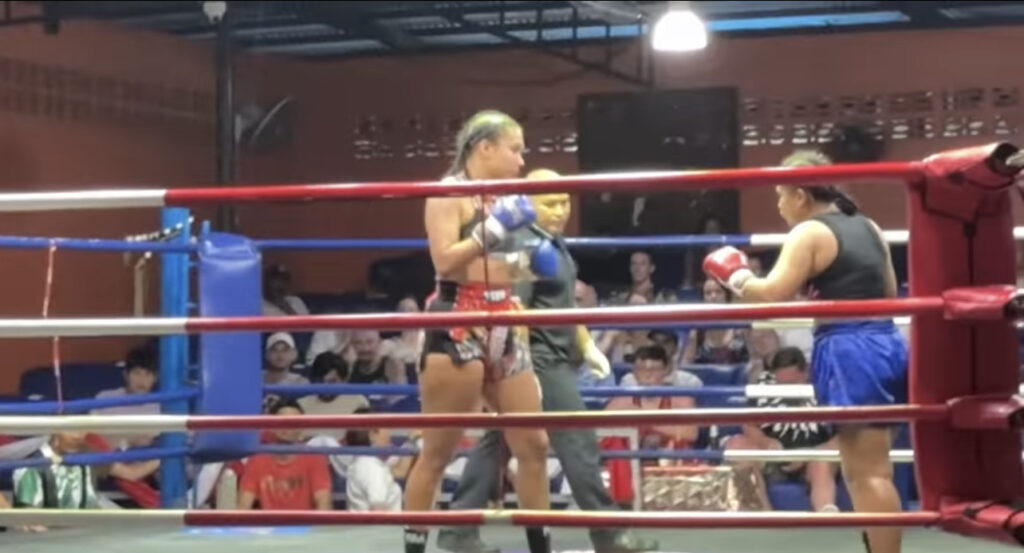 For those seeking an adrenaline rush, Muay Thai boxing is an exhilarating experience you won't want to miss. Koh Samui is home to several renowned Muay Thai training camps where you can watch professional fighters in action or even try your hand at this ancient martial art. Feel the intensity as skilled fighters showcase their techniques and power in the ring. Immerse yourself in the unique cultural heritage of Thailand by witnessing the artistry and discipline of Muay Thai.
Dive into the Vibrant Nightlife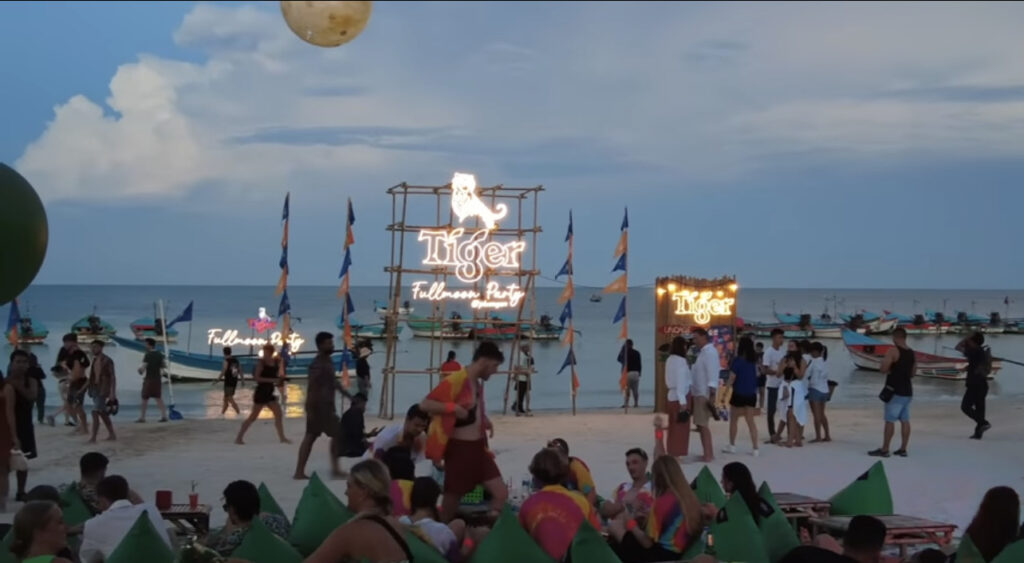 When the sun sets, Koh Samui comes alive with its vibrant nightlife. From beachside bars to pulsating nightclubs, endless options exist to party the night away. Chaweng Beach is particularly famous for its energetic nightlife scene, offering an array of clubs and bars. Dance to the beats of international DJs, enjoy live music performances, and immerse yourself in Koh Samui's nightlife's electrifying atmosphere.
Explore the Local Flavors at the Night Market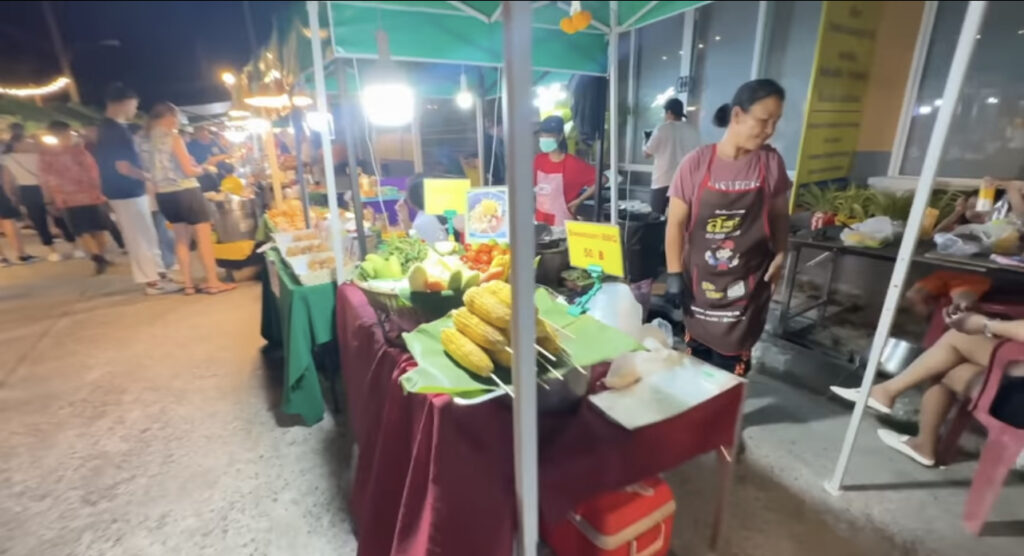 To truly experience the essence of Koh Samui, a visit to the night market is a must. These bustling markets offer a feast for the senses, with aromatic street food, local handicrafts, and vibrant entertainment. Explore the stalls and savor the mouthwatering flavors of Thai cuisines, such as Pad Thai, satay skewers, and refreshing tropical fruit shakes. Immerse yourself in the lively atmosphere, haggle for unique souvenirs, and witness the vibrant culture of Koh Samui come to life.
Delight in the Local Food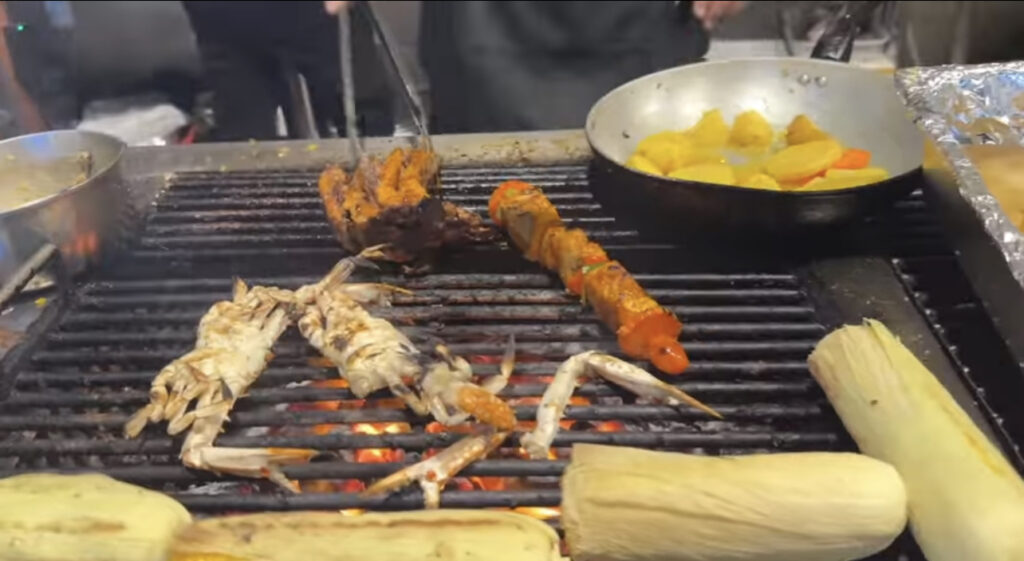 A visit to Koh Samui would only be complete with indulging in the island's delectable local food. From fresh seafood to spicy curries, the culinary scene of Koh Samui is a food lover's paradise. Sample authentic Thai dishes at local eateries or dine in upscale restaurants overlooking the breathtaking ocean views. Remember to try the famous street food, where you can taste the authentic flavors of Thailand. Koh Samui offers a gastronomic adventure that will leave your taste buds craving more.
Join the Iconic Full Moon Party
If you want an unforgettable party experience, attend the legendary Full Moon Party. Held on the neighboring island of Koh Phangan, this world-renowned beach party attracts revelers from all corners. Dance under the moonlight, enjoy electrifying fire shows and revel in the pulsating beats of music as you celebrate with fellow partygoers. The Full Moon Party is an experience that will create memories to last a lifetime.
Relax and Unwind on Koh Samui's Stunning Beaches
With its idyllic coastline and turquoise waters, Koh Samui boasts some of the most stunning beaches in Thailand. Spend your day unwinding on the powdery white sands and basking in the warm tropical sun. Whether you visit the lively Chaweng Beach or the more tranquil Lamai Beach, you'll be surrounded by breathtaking natural beauty. Dip in the crystal-clear waters, soak up the sun on a beach lounger or enjoy a leisurely stroll along the shoreline. The beaches of Koh Samui provide the perfect setting for relaxation and rejuvenation.
Indulge in Thrilling Watersports
If you're an adventure enthusiast, Koh Samui offers a plethora of exhilarating watersports activities. There's something to get your adrenaline pumping, from jet skiing to parasailing. Explore the stunning coastline by kayak or paddleboard, or try your hand at kiteboarding and windsurfing. With favorable weather conditions and crystal-clear waters, Koh Samui provides the ideal playground for watersports enthusiasts. So, dive in and make a splash as you embark on a thrilling aquatic adventure.
Take in Panoramic Views from Viewpoints
Koh Samui is blessed with captivating viewpoints offering panoramic views of the island's natural beauty. One of the most famous viewpoints is found at the Big Buddha Temple, where you can marvel at the majestic golden statue of the Buddha while enjoying sweeping coastline views. Another unique viewpoint is Hin Ta and Hin Yai, known as the Grandmother and Grandfather Rock, which provides stunning vistas and features unique rock formations. Bring your camera to capture the awe-inspiring landscapes from these picturesque viewpoints.
Explore the Cultural Wonders of Guan Yu Shrine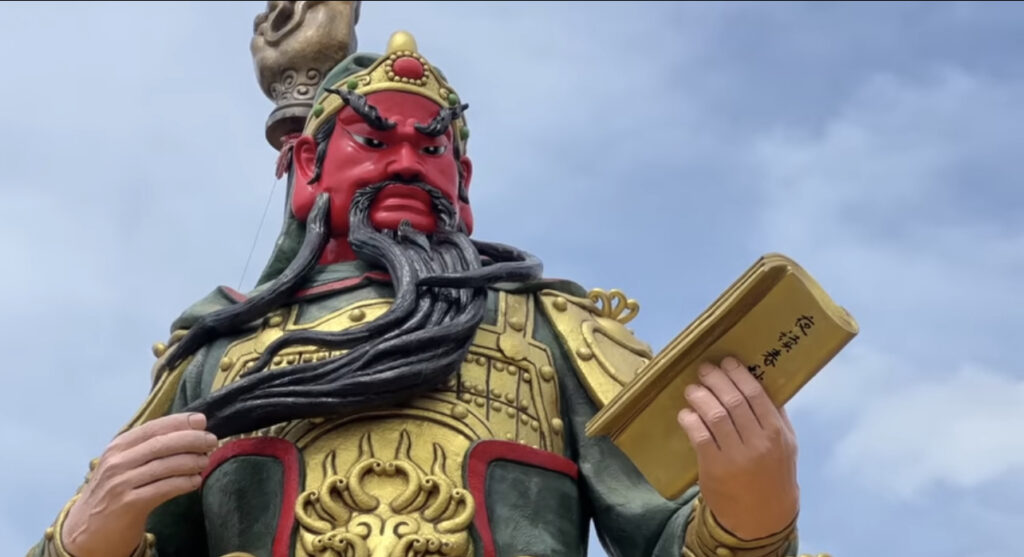 Immerse in the rich cultural heritage of Koh Samui by visiting the Guan Yu Shrine. This Taoist temple is dedicated to Guan Yu, a revered Chinese deity associated with loyalty, courage, and righteousness. Admire the intricate architecture, vibrant red colors, and ornate decorations as you explore the serene surroundings. The Guan Yu Shrine offers a unique opportunity to experience the island's multicultural influences and provides a peaceful setting for reflection and spiritual connection.
Witness the Mummified Monk at Wat Khunaram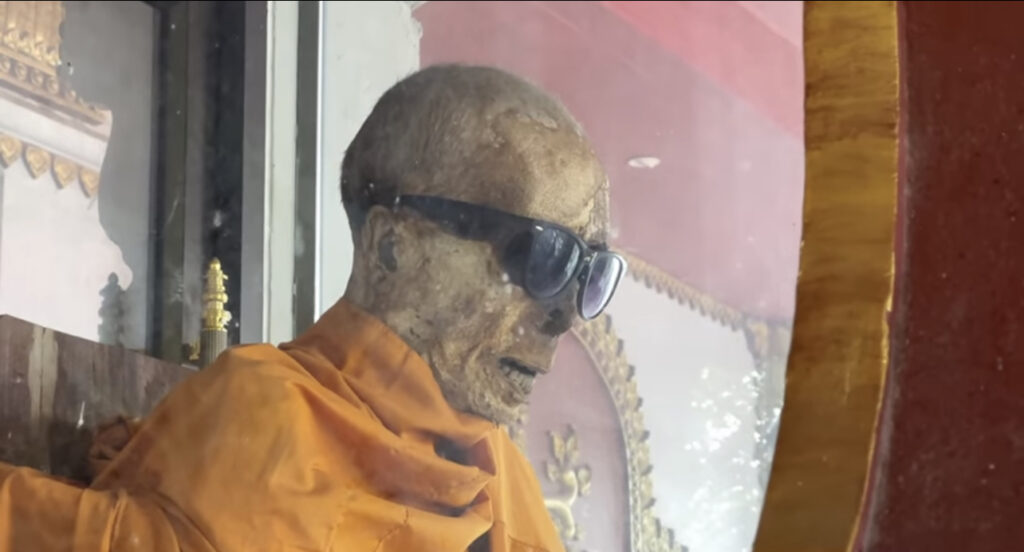 Wat Khunaram is a Buddhist temple renowned for its mummified monk, Luang Pho Daeng. The preserved body of the monk, who passed away several decades ago, is displayed in a glass case within the temple grounds. The remarkable sight offers a fascinating insight into Thailand's Buddhist traditions and practices. Visiting Wat Khunaram provides an opportunity for contemplation and a deeper understanding of the transient nature of life.
Interact with Elephants and Support Ethical Tourism
For an unforgettable wildlife experience, visit one of the ethical elephant sanctuaries in Koh Samui. These sanctuaries provide a safe and compassionate environment for rescued elephants, allowing visitors to observe and interact with these gentle giants. Feed, bathe, and learn about the elephants' conservation efforts while promoting responsible and ethical tourism practices. By supporting these sanctuaries, you contribute to the welfare and protection of these magnificent creatures.
Discover the Serenity of Waterfalls
Koh Samui is blessed with captivating waterfalls that offer a serene escape from the bustling beach scene. Namuang Waterfall is famous, featuring a two-tiered cascade surrounded by a lush tropical jungle. Take a dip in the calm waters, or immerse yourself in the peaceful atmosphere. Hin Lad Waterfall and Na Muang 2 Waterfall are also worth exploring, each with their own unique charm. Embark on a waterfall adventure and reconnect with nature as you marvel at the beauty and tranquility of Koh Samui's waterfalls.
Seek Blessings at the Big Buddha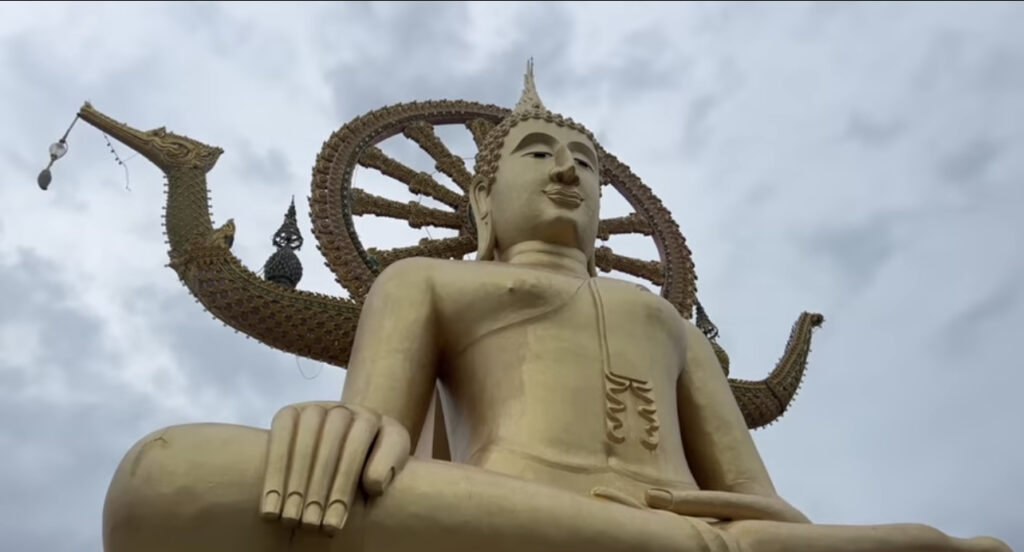 No visit to Koh Samui is complete without a trip to the iconic Big Buddha. This colossal golden statue stands at a height of 12 meters and is a significant symbol of the island. Take a moment to appreciate this sacred site's impressive craftsmanship and architectural splendor. The Big Buddha offers a serene and spiritual ambiance, making it an ideal place for meditation and contemplation. Surrounding the statue are smaller shrines, prayer bells, and colorful flags, adding to the enchanting atmosphere.
Explore the Island on Mopeds
Renting a moped is a great way to explore the island at your own pace. Cruise along the scenic coastal roads, feel the gentle breeze on your face and discover hidden gems and picturesque viewpoints along the way. With the freedom to navigate through the island's winding roads, you can create your own adventure and uncover the lesser-known corners of Koh Samui. Just remember to prioritize safety by wearing a helmet, obeying traffic rules, and driving responsibly.
Visit Wat Plai Laem
Wat Plai Laem is a beautiful Buddhist temple known for its striking architecture and intricate statues. The temple features a giant statue of Guanyin, the goddess of compassion, surrounded by smaller statues depicting various deities from Buddhist mythology. Take a stroll around the temple grounds, admire the elaborate details of the statues, and immerse yourself in the peaceful ambiance. Wat Plai Laem offers a visually captivating spiritual experience showcasing the island's religious and cultural heritage.
Immerse Yourself in the Charm of Fisherman's Village
Located in Bophut, Fisherman's Village is a charming, atmospheric area that glimpses Koh Samui's traditional heritage. Explore the narrow streets lined with rustic wooden shophouses, browse through boutique stores offering unique handicrafts, and sample mouthwatering seafood at one of the many seaside restaurants. Every Friday, the village comes alive with the Fisherman's Village Walking Street, a bustling night market where you can indulge in local delicacies, shop for souvenirs, and enjoy live entertainment.
Take a Ferry Ride to Koh Tao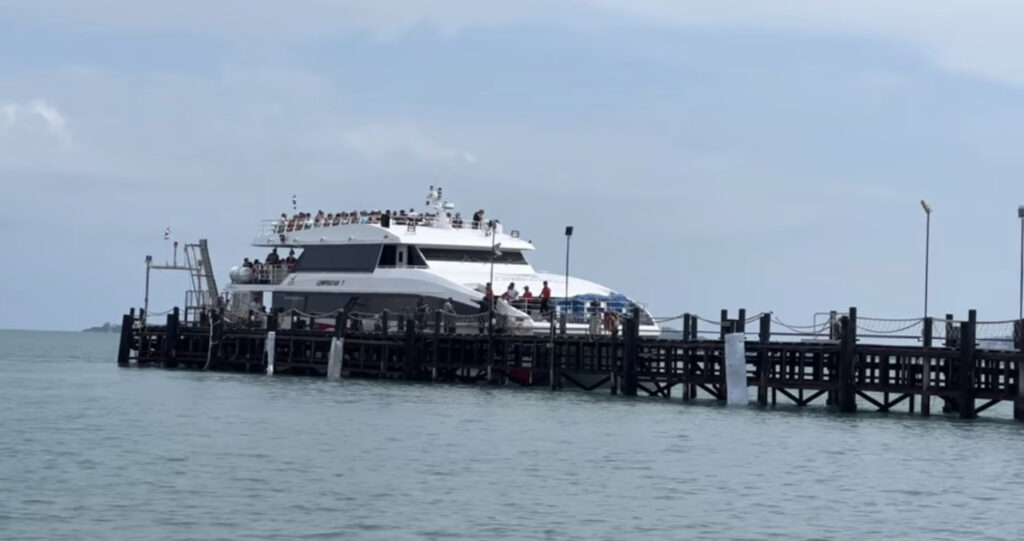 Koh Samui serves as a gateway to the neighboring island of Koh Tao, renowned for its exceptional snorkeling and diving opportunities. Hop on a ferry and embark on a day trip to Koh Tao, where you can explore vibrant coral reefs, swim alongside colorful tropical fish, and marvel at the underwater beauty. Whether you're an experienced diver or a novice snorkeler, Koh Tao's crystal-clear waters and abundant marine life make it a paradise for underwater enthusiasts.
In conclusion, Koh Samui in 2023 offers a myriad of exciting activities and attractions for travelers of all interests. Koh Samui has everything from indulging in traditional Thai massages to immersing yourself in the island's vibrant nightlife, from exploring cultural landmarks to enjoying thrilling watersports. With its stunning beaches, cultural sites, natural wonders, and gastronomic delights, Koh Samui is a destination that promises unforgettable experiences. So, plan your visit, pack your bags, and get ready to build lasting memories as you discover the best things to do in Koh Samui in 2023.