Mumbai India Travel Guide 2023
The city is spread out over a vast area, and there are several must-see locations to make the most of your trip. This Mumbai India Travel Guide is provided for your convenience.
If this is your first time visiting Mumbai, you may feel apprehensive. Mumbai embodies the true spirit of India. It is sweltering, filthy, wacky, stunning, relentless, and inspiring!
Mumbai was formerly known as Bombay and is comprised of seven distinct islands. It is the top-populated city in the country, and there is a massive disparity between the absurdly wealthy and the needy. Its wild energy is contagious; you will want to return for more. When you first enter its whirlwind, however, finding your footing cannot be easy. 
Where To Stay
The Taj Mahal Palace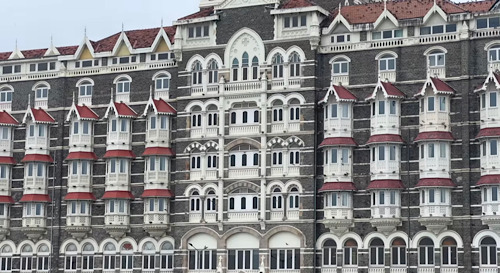 This place suits you if you are seeking a luxurious hotel stay. It is not only adjacent to the Gateway of India but also one of the country's most renowned hotels. It has attracted many celebrities as a five-star "Heritage Grand" hotel. Queen Elizabeth II, Amitabh Bachchan, Barack Obama, and John Lennon have all experienced the hotel's luxury. You can book here using the best travel apps that you can find online!
The Aloft Hotel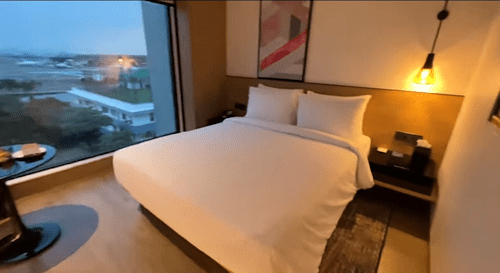 Mumbai Travel Guide recommends you to work, play, or unwind at Aloft Hotel, which features a modern and distinct design. This 5-star hotel in India is contemporary in design and eclectic in spirit, with vibrant, artistic interiors intended to unite guests. It is also close to the airport, so you won't have to deal with any hassle getting back home.
Places To Visit (Mumbai, India Travel Guide)
1. The Gateway of India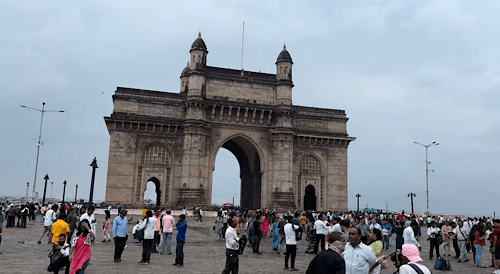 It is where all the old historical structures and tourist activity are. The Gateway is striking and India's second-most photographed landmark. You will see playful seagulls chasing fishing boats as they pull into the busy Mumbai harbor, which is located nearby. According to the Mumbai Travel Guide, you can utilize the continuously operating tourist boats if you are interested in a harbor cruise. These ferries are extremely popular, and the lines can be lengthy, so you should leave early.
2. Dhobi Ghat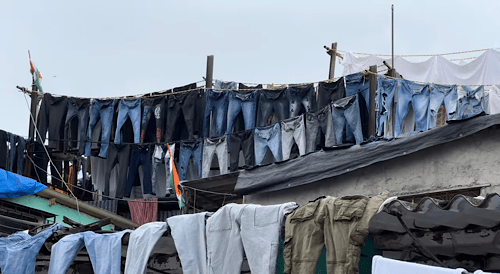 The Dhobi Ghat is a 140-year-old, open-air laundromat in Mumbai. It is estimated that hotels, hospitals, and homes send 500,000 items of clothing daily. Countless rows of washed garments are hung to dry in a manner that optimizes both time and space. The washermen, also known as dhobis, have a system that handles washing, sorting, and ironing. Amazingly efficient, the system is one of the primary reasons for the ghat's popularity.
3. Queen's Necklace – Marine Drive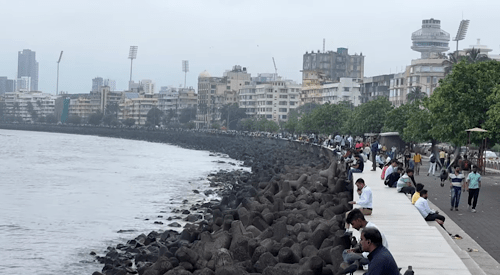 The Queen's Necklace, as it is appropriately known, is a stunning Mumbai landmark. Marine Drive is known as the "Queen's Necklace." It resembles a necklace of sparkling diamonds at night when the street lights are on. Therefore, you can enjoy a drive, especially at night. Evening mail delivery should be accompanied by a leisurely 15-minute drive to take in the scenery and relax.
4. Chowpatty Beach,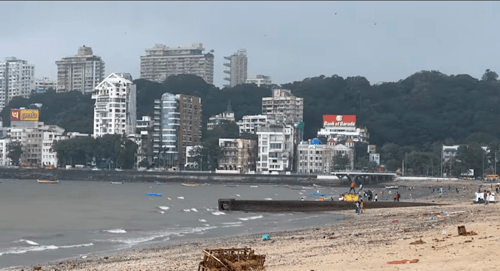 Girgaon Chowpatty is a public beach adjacent to Marine Drive along the Queen's Necklace in the Girgaon neighborhood of Mumbai, Konkan division, India. The railway station at Charni Road serves it. According to the Mumbai Travel Guide, this famous beach, lined with entertainers, vendors, children's rides, and fast food stalls selling bhelpuris or other Indian delicacies, comes alive at night.
5. Babu Amichand Panalal Adishwarji Jain Temple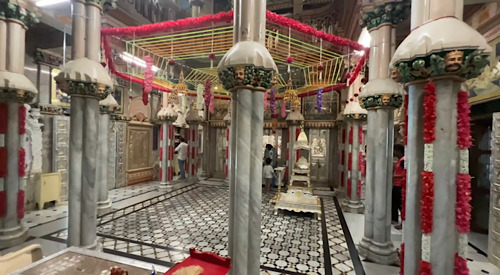 Jain Temples are renowned for their splendor, and the one in Mumbai is regarded as one of the most magnificent in India. The Babu Amichand Panalal Adishwarji Temple in Mumbai is the most well-known Jain temple. It is located at Walkeshwar, Ridge Road, Malabar Hill, Maharashtra, Mumbai. It specializes in old carvings and beautiful architecture, colors, and paintings, among other things.
6. Hanging Garden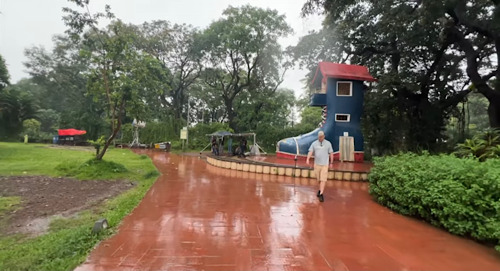 There is hope at the tunnel's end when the chaos of the subway becomes unbearable. The Hanging Garden is one of the gorgeous places to explore in Mumbai, and its buzzing atmosphere reflects this. The Hanging Garden consists of terraced gardens atop Malabar Hill. It provides one of the most breathtaking views of the Arabian Sea at sunset. The beautiful park is a well-known landmark and receives many visitors daily, which keeps the park and its surroundings active.
7. Juhu Beach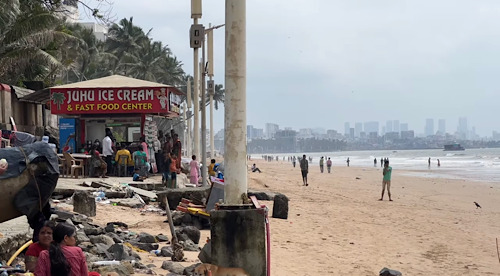 Suppose this is your first visit to Mumbai. In that case, you may not be aware that celebrity sightings are common. Most Bollywood stars choose to settle here due to the proximity of the major film studios. According to the Mumbai Travel Guide, numerous westerners work for roles in Bollywood films. If you've always wanted to be an extra, you can try your luck here.
8. Andheri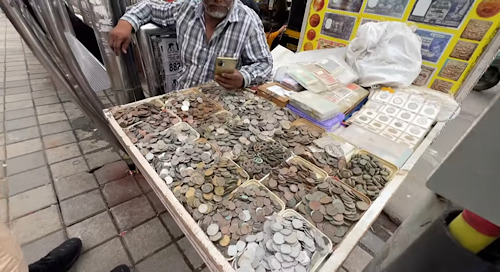 The Andheri has two sections: East and West. Eastern section is primarily an industrial town, and the Western section, which residents populate. The weekends here are typically consist of exploring the Mahakali Caves, shopping in Lokhandwala, lounging on Versova beach, Juhu beach, and Chowpatty, or seeking solace in Chota Kashmir.