32 Most Beautiful Places To Travel in The World 2024
Are you a passionate traveler with an insatiable wanderlust? If so, you're in for a treat! In this article, we're about to embark on a journey to explore some of the most beautiful places to travel in the world in 2024. From enchanting islands to breathtaking natural wonders, these destinations deserve a spot on your travel bucket list. So, pack your bags and start your adventure!
Santorini, Greece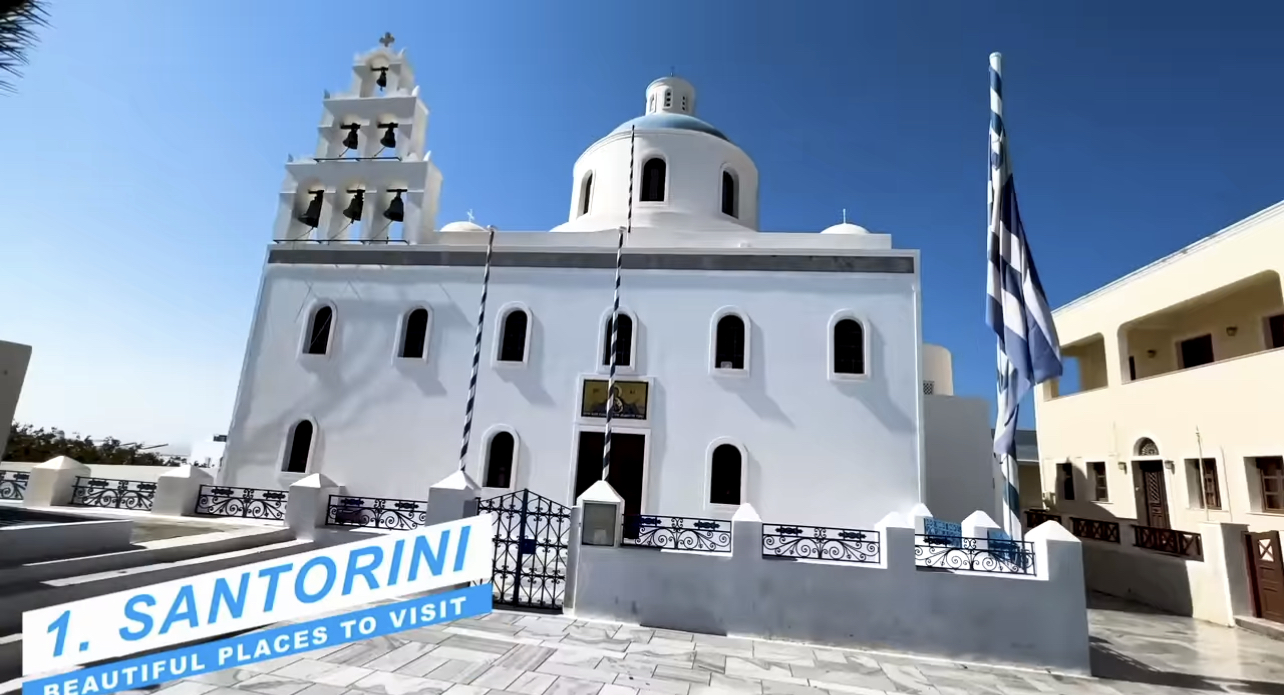 First up on our list is the captivating island of Santorini, Greece. Famous for its iconic white buildings with blue domes and stunning views of the Caldera volcano, Santorini is a paradise for couples and honeymooners. Explore ancient cities like Akrotiri and relax on the island's diverse beaches, including red, black, and white sand options.Santorini offers an array of experiences for every type of traveler. You might also want to read about the "Things To Know When Visiting Islands in Greece". So, pack your bags and get ready to explore this Aegean gem. Your Greek island escapade begins here!
Banff National Park, Canada
Nestled in the Canadian Rockies, Banff National Park is a remote wilderness paradise with the town of Banff at its heart. Explore pristine lakes like Moraine and Louise, enjoy hiking, skiing, and outdoor adventures, or simply take in the breathtaking mountain scenery. Banff is a year-round destination offering endless natural beauty.
Cinque Terre, Italy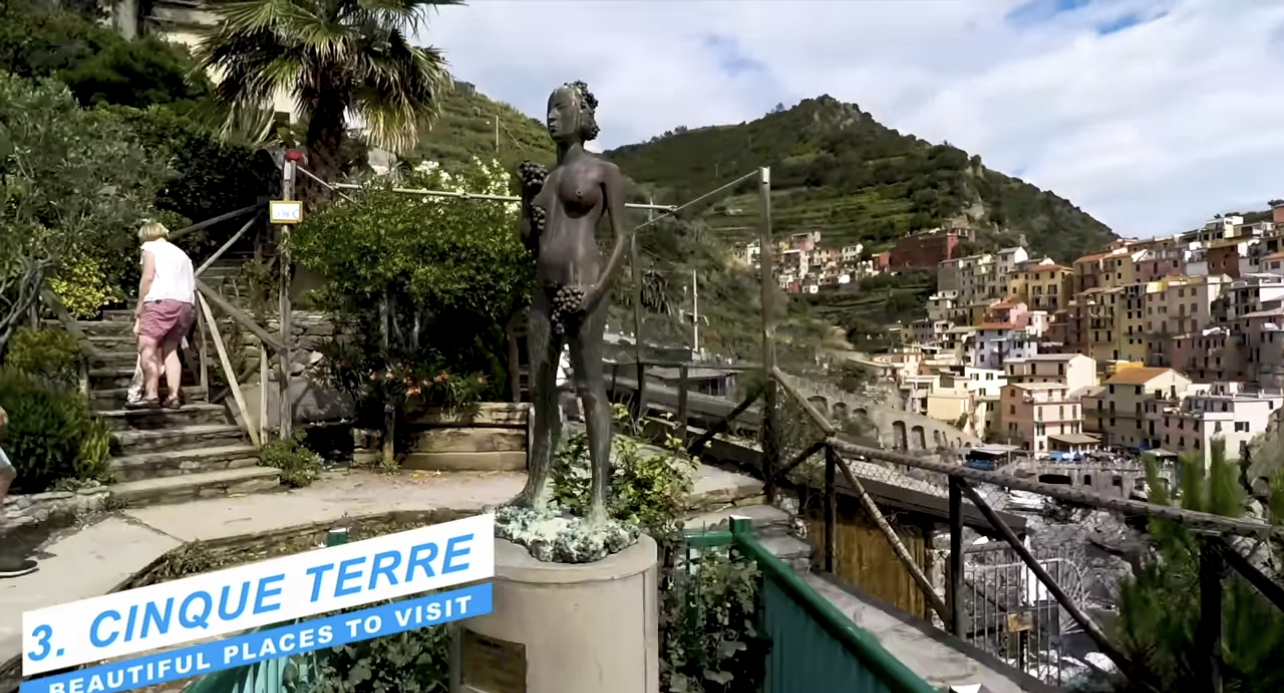 Located along the Italian Riviera, Cinque Terre, or the "Five Lands," is a collection of five charming fishing villages. Each village has its own unique character, and you can hike between them through picturesque trails. Don't miss Vernazza, Manarola, and Riomaggiore with their colorful buildings perched on cliffs overlooking the sea.
Bora Bora, French Polynesia
Bora Bora is the epitome of a tropical paradise. Known for its clear turquoise waters, overwater bungalows, and stunning coral reefs, it's a dream destination for honeymooners and luxury travelers. Dive into water activities, explore the island's culture, and enjoy the breathtaking sunsets.
Kauai, Hawaii, USA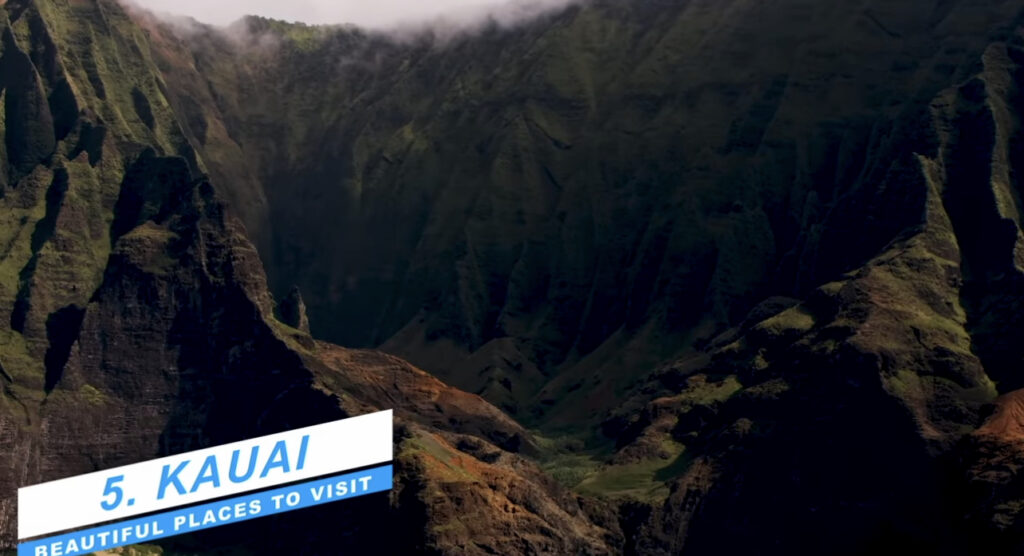 Kauai, known as the "Garden Isle," is a Hawaiian paradise with lush landscapes, dramatic cliffs, and beautiful beaches. Explore the Napali Coast, visit Waimea Canyon, and embark on outdoor adventures like hiking and snorkeling. Kauai offers a serene escape from the hustle and bustle.
Maldives
The Maldives is a tropical archipelago in the Indian Ocean, famous for its overwater bungalows, white sandy beaches, and vibrant marine life. Enjoy water sports, go snorkeling, and dine in underwater restaurants. The Maldives is an idyllic destination for those seeking luxury and relaxation.
Grand Canyon, USA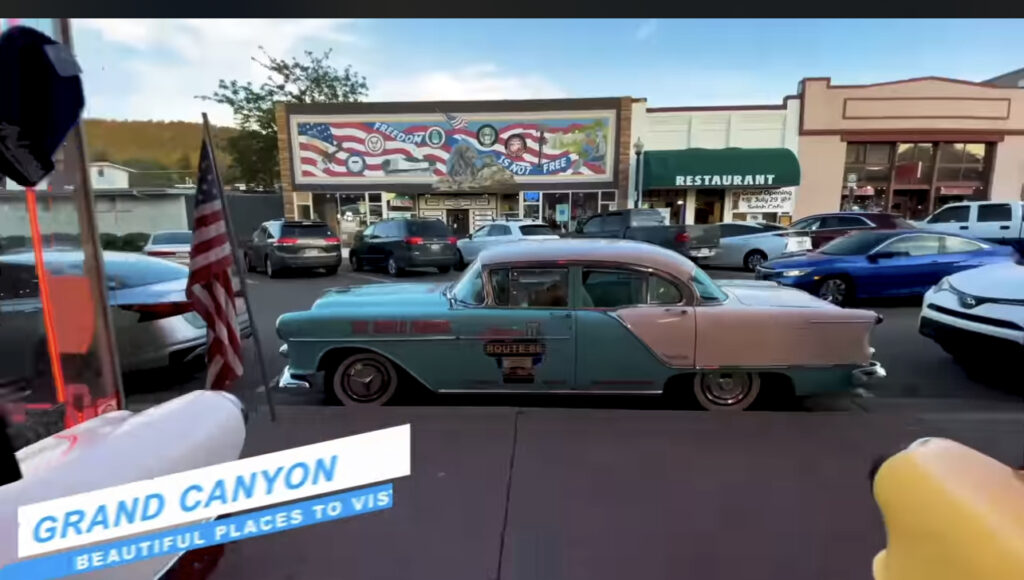 Carved by the mighty Colorado River, the Grand Canyon is a colossal geological wonder. Witness awe-inspiring vistas, hike along the rim, and explore the inner canyon. Whether you visit the South Rim or the North Rim, the Grand Canyon promises an unforgettable experience.
Venice, Italy
Venice, the "City of Canals," is a unique and romantic destination. Explore the winding canals by gondola, visit St. Mark's Basilica, and immerse yourself in Venetian culture. With no cars, Venice offers a truly special atmosphere.
Petra, Jordan
Hidden in the desert of Jordan, Petra is an ancient city known for its rock-cut architecture and the famous Treasury building. Explore the archaeological site, hike through the Siq, and marvel at the intricate carvings. Petra is a testament to human ingenuity.
Krabi, Thailand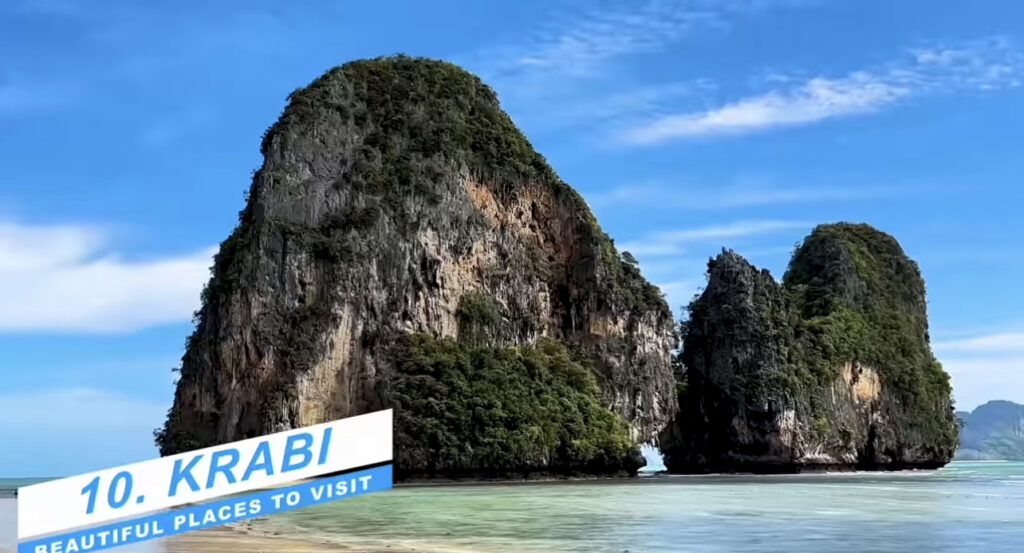 Krabi is a paradise of limestone formations, clear waters, and beautiful beaches. Rock climbing, island hopping, and exploring Railay Beach are some of the activities you can enjoy. The stunning landscapes make Krabi a must-visit destination.
Palawan, Philippines
Palawan, with its crystal-clear waters and lush jungles, is often referred to as the "Last Frontier." Explore the Puerto Princesa Underground River, relax on El Nido's beaches, and go island-hopping in Coron. Palawan is a tropical paradise for nature lovers.
Northern Lights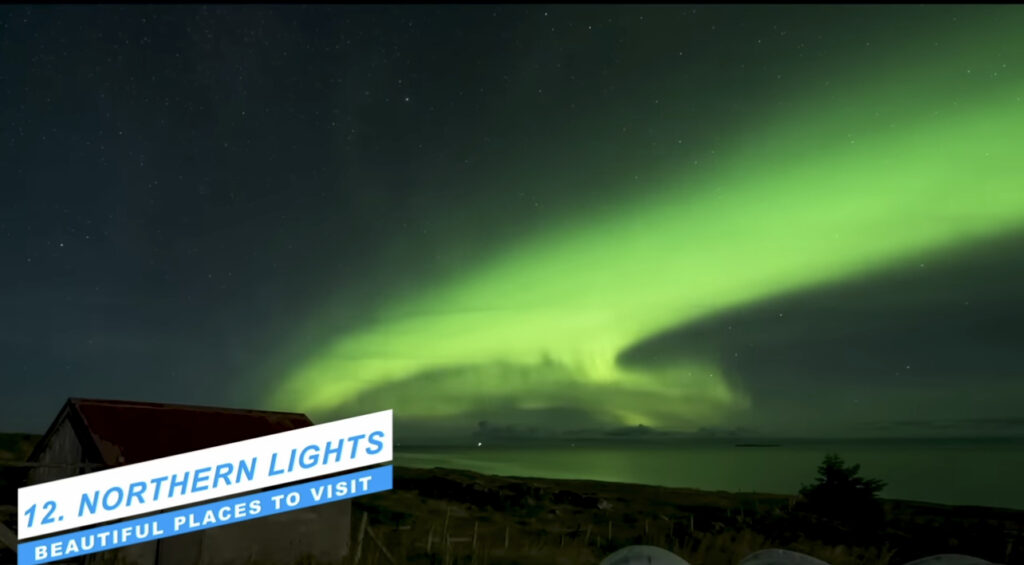 Also known as the Aurora Borealis, the Northern Lights are a mesmerizing natural light display. To witness this celestial phenomenon, head to locations like Norway, Fairbanks in Alaska, or Iceland. Timing and a bit of luck are key to experiencing this stunning spectacle.
Iguazu Falls, Argentina/Brazil
Iguazu Falls, located on the border between Argentina and Brazil, is a magnificent waterfall system surrounded by lush rainforests. Explore the extensive walkways and platforms for different perspectives of this natural wonder.
Yellowstone National Park, USA
Yellowstone, established as one of the world's first national parks, boasts geothermal wonders, including Old Faithful Geyser and the Grand Prismatic Spring. Encounter diverse wildlife, hike through pristine wilderness, and enjoy the park's unique features.
Cappadocia, Turkey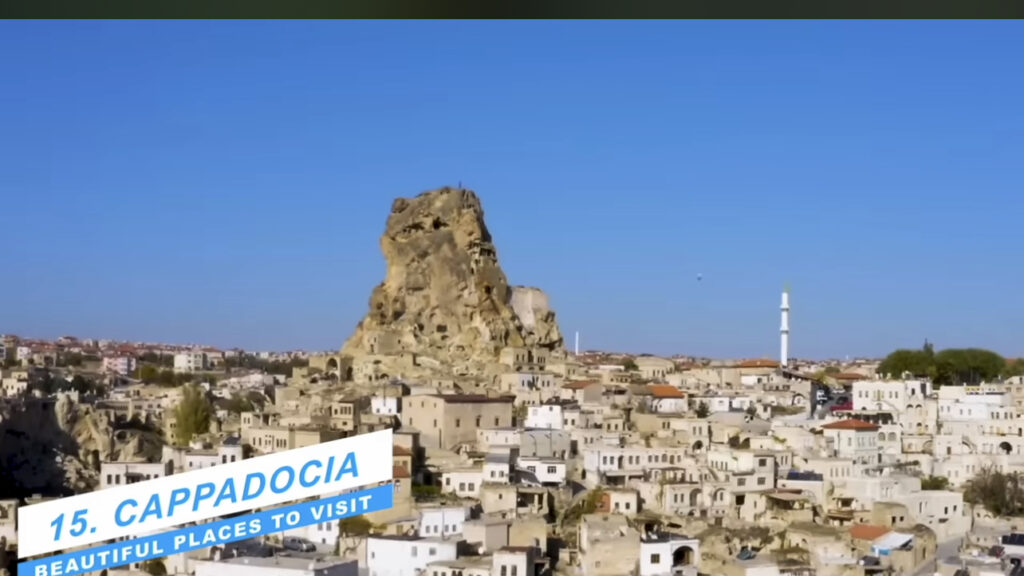 Cappadocia is famous for its surreal landscapes, including cone-shaped rock formations and cave dwellings. Take a hot air balloon ride over the otherworldly terrain, explore underground cities, and hike through the enchanting valleys.
Taj Mahal, India
The Taj Mahal, a masterpiece of Mughal architecture, is a symbol of love and beauty. Visit this iconic white marble mausoleum in Agra, India, and explore the intricate design and history behind this UNESCO World Heritage Site.
Angkor Wat, Cambodia
The Angkor Wat is the largest religious monument in the world, located in Siem Reap, Cambodia. Explore the ancient temples, intricate carvings, and the stunning architecture of this UNESCO World Heritage Site.
Ha Long Bay, Vietnam
The Ha Long Bay is famous for its emerald waters and thousands of limestone karsts and islets. Take a cruise through the bay, explore hidden caves, and enjoy the breathtaking scenery of this UNESCO-listed natural wonder.
Fjords, Norway
Norway's fjords, with their dramatic cliffs, waterfalls, and clear waters, are a nature lover's dream. Explore the fjords by boat, hike along their edges, and witness the stunning landscapes of this Scandinavian gem.
Plitvice Lakes National Park, Croatia
Plitvice Lakes National Park is a natural wonder with cascading waterfalls, turquoise lakes, and lush greenery. Wander along wooden boardwalks and witness the beauty of this UNESCO World Heritage Site.
Lucerne, Switzerland
Lucerne, nestled in the Swiss Alps, serves as a gateway to exploring the stunning Alpine landscapes. Enjoy breathtaking mountain views, take a cruise on Lake Lucerne, and explore charming Swiss villages.
Grindelwald, Switzerland
Grindelwald, located in the Bernese Oberland region of Switzerland, is a paradise for outdoor enthusiasts. Hike through Alpine trails, go skiing in winter, and enjoy the pristine beauty of the Swiss Alps.
French Riviera
The French Riviera, or Côte d'Azur, is a glamorous destination along the Mediterranean coast. Visit cities like Nice and Cannes, relax on beautiful beaches, and experience the luxury and culture of this iconic region.
Kashmir, India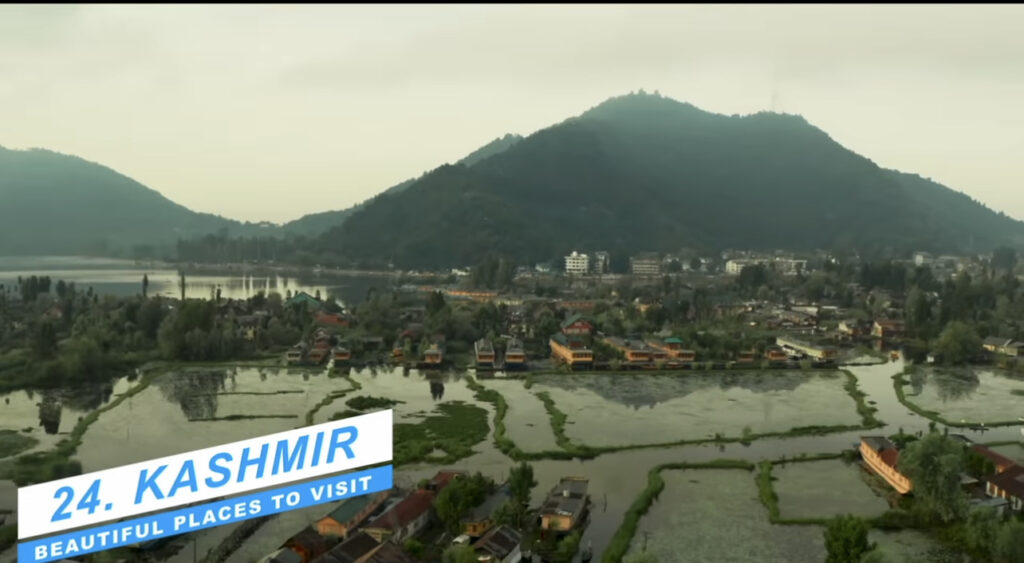 Often referred to as "Paradise on Earth," Kashmir is a region in northern India known for its stunning landscapes, including serene lakes and snow-capped mountains. Experience the beauty and tranquility of this Himalayan jewel.
Phi Phi Islands, Thailand
The Phi Phi Islands, located in the Andaman Sea, offer postcard-perfect beaches, crystal-clear waters, and vibrant marine life. Dive, snorkel, and unwind on these tropical islands.
Yosemite National Park, USA
Yosemite National Park, situated in California's Sierra Nevada, boasts towering waterfalls, pristine wilderness, and iconic landmarks like Half Dome and El Capitan. Explore hiking trails, spot wildlife, and immerse yourself in nature.
Niagara Falls, USA/Canada
Niagara Falls, straddling the border between the United States and Canada, is a powerful natural wonder. Witness the roaring falls, take a boat tour, and enjoy the scenic surroundings.
Sigiriya, Sri Lanka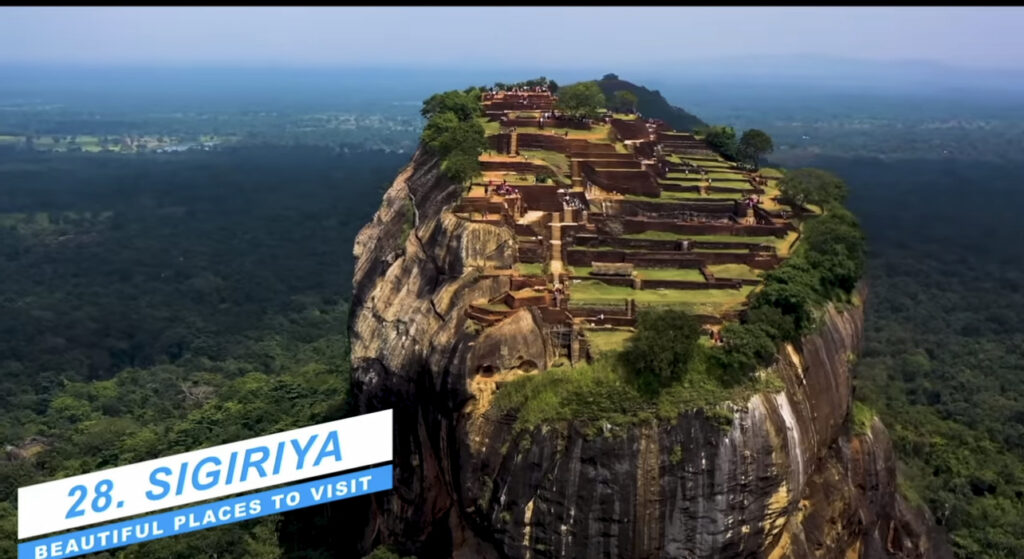 Sigiriya, also known as Lion's Rock, is an ancient rock fortress in Sri Lanka. Climb to the top for panoramic views and explore the archaeological wonders of this UNESCO World Heritage Site.
Amazon Rainforest, South America
The Amazon Rainforest is the world's largest tropical rainforest, teeming with diverse wildlife and unique ecosystems. Embark on a jungle adventure, go wildlife spotting, and experience the magic of the rainforest.
Patagonia, Chile/Argentina
Patagonia, located at the southern tip of South America, is a land of glaciers, fjords, and rugged landscapes. Explore the stunning natural beauty of this region, including Torres del Paine National Park.
Whitsundays, Australia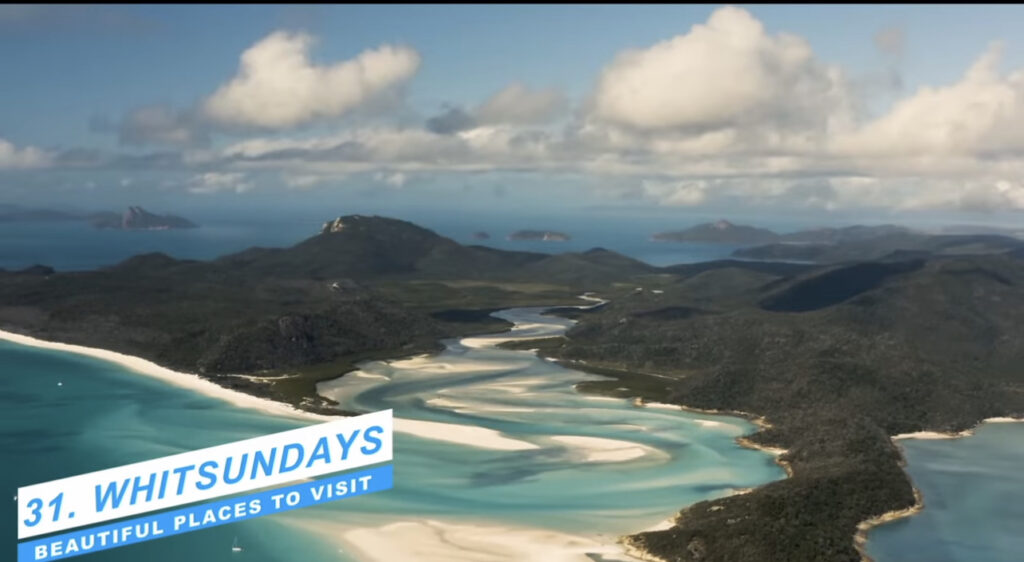 The Whitsundays, off the coast of Queensland, Australia, are a tropical paradise of pristine beaches and coral reefs. Sail around the islands, snorkel in the Great Barrier Reef, and enjoy the beauty of the Coral Sea.
Raja Ampat, Indonesia
The Raja Ampat, situated in the West Papua province of Indonesia, is a remote paradise for divers and nature enthusiasts. Explore vibrant coral reefs, encounter rare marine life, and witness the unparalleled beauty of this underwater wonderland.
There you have it, a breathtaking journey through 32 of the most beautiful places to travel in the world in 2024. From the iconic to the hidden gems, these destinations offer a diverse range of experiences for every traveler. So, whether you're seeking adventure, relaxation, or cultural immersion, start planning your next unforgettable journey to one of these remarkable locations. Beautiful places to travel await you, so let your wanderlust guide you to new horizons. Safe travels!