Mykonos Greece Travel Guide 2023
Mykonos, a beautiful Greek island in the Cyclades group in the Aegean Sea, is renowned for its vibrant nightlife. Put that aside, you'll discover stunning beaches, lovely whitewashed cottages overlooking shimmering waters, and a unique touch of friendly Greek hospitality. This island is a bit of heaven on earth and a location that should be on your travel bucket list. So here is the Mykonos Greece travel guide that will assist you in having a holiday to remember!
Accommodation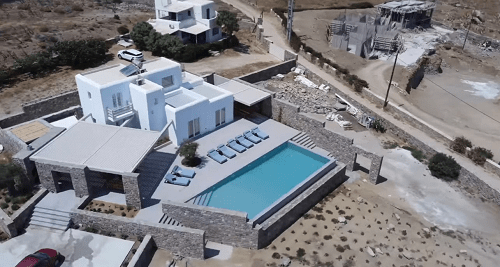 Expect to pay at least €60 per night for a hostel dorm in Mykonos if you're backpacking. During the shoulder season, you may stay at an Airbnb for a moderate daily budget of 150 to 200 EUR. During the peak season, if you are on a "luxury" budget, you can expect to pay 300 EUR or more per night for a hotel room.
Best time to travel In Mykonos Greece

Mykonos Greece travel guide recommends that May and September when the weather is hot, and the water is warm enough for swimming, is the adequate time to visit Mykonos. May and October provide nice weather, fewer people, and cheaper accommodation rates. However, some hotels, restaurants, and nightclubs may be closed.
Places To Visit In Mykonos Greece
Mykonos Old Port
Start strolling from Mykonos Town and cross the beachfront neighborhood of Little Venice to reach the island's charming boutiques and cafes. Explore major attractions such as the beautiful whitewashed Paraportiani Church, then satisfy your hunger with a gyro.
Little Venice, Mykonos Greece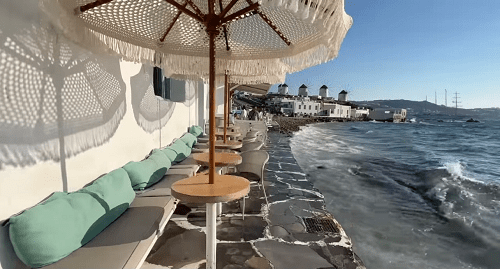 The Little Venice, Mykonos Greece is the name given to this neighborhood because of its waterfront residences. This travel guide suggests that it's a pleasant area to enjoy a meal, coffee, or a walk through many art galleries. Numerous individuals enter late afternoon to enjoy a drink and watch the sunset. Additionally, there is an excellent view of the windmills from this location.
Paradise Beach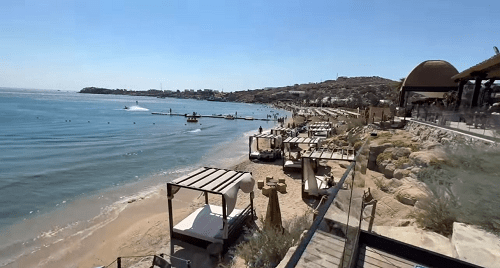 If you return from Mykonos without a Mediterranean glow, you have not indeed visited Greece. Make time in your busy schedule for one of the most admirable vacation activities: doing absolutely nothing on a beautiful beach. It is a famous beach in Greece and the entire world! You will experience the best parties, restaurants, bars, and activities at Paradise Beach!
Ornos Beach,Mykonos Greece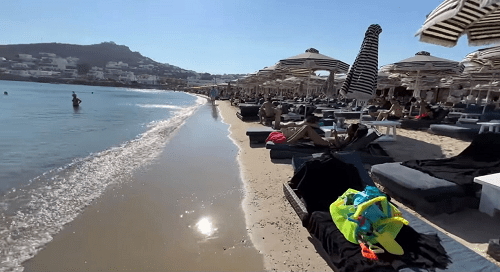 The Ornos, a family-friendly beach, is also one of Mykonos' most fashionable, popular, and crowded beaches. According to this travel guide, it offers numerous restaurants and lodging options and is a frequent stop for many yachts and boats. It is located in the south of the island and caters to people who seek a more resort-like ambiance. Its calm waters are suitable for swimming, and the hotels behind it give ocean views.
Paralia Ftelias
The most bohemian beach in Mykonos is located 7 kilometers north of Mykonos Town. The steady winds make it a popular destination for windsurfers, but practically everyone else avoids it. Therefore, it is never busy, and there are only a few sunbeds near the bar. It is worthwhile to ascend the stairs to the bar to view the beach. Observe that despite its size, it remains surprisingly undeveloped. There is usually plenty of space to stretch out your towel in crystal-clear water, and there is rarely anyone else around.
Kalo Livadi Beach Mykonos Greece
Kalo Livadi Beach is one of Mykonos's most beautiful and famous beaches. This incredible stretch of land with a beautiful view of Naxos island is the ideal spot to unwind, swim in the crystal clear seas, experience the vastness of the Aegean Sea, or sip a beverage while basking in the sun. It is one of Mykonos's most cosmopolitan beaches due to its upscale sunbeds, umbrellas, beach bars, and water sports facilities. The beautiful blue waves and white houses on the rocky outcrops will captivate your attention. You can spend a whole day with your family or with your friends.
Elia Beach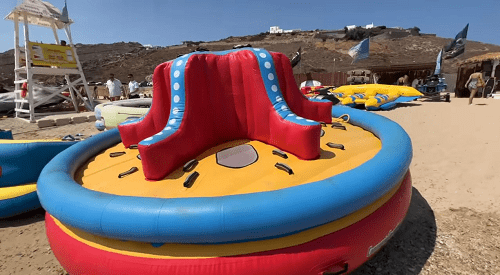 This beach features the longest stretch of white sand in Mykonos and clean waters suitable for snorkeling. It is around 10 kilometers from Mykonos Town, making it a great day getaway from tourist hotspots. It is lined with restaurants, bars, and watersports kiosks advertising waterskiing, parasailing, and windsurfing.
Safety
Mykonos is a highly secure resort. However, there is a risk of pickpocketing and minor crime near tourist sites, as in other crowded destinations. Mykonos Greece travel guide suggests not bringing valuables to the beach and never leaving them alone. When going out to the pub, carry only the necessary cash. Don't take your wallet with you. Solo female travelers should feel safe here, while the usual precautions should be observed. It is advised to buy enough travel insurance. Travel insurance protects you against illness, injury, theft, and trip cancellations. It provides extensive coverage in case something goes wrong.
Food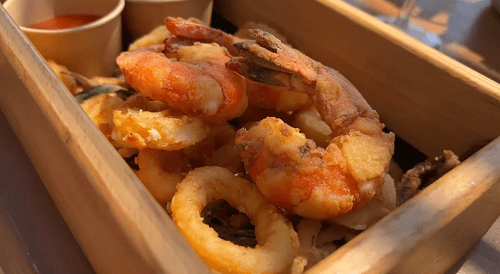 Mykonos boasts a few unique dishes that every foodie must taste. The most known is kopanisti, a cheese renowned for its spicy, aromatic flavor. Ksinotira, a popular local appetizer, and louza, a dish consisting of thin slices of pig fried with spices.
Mykonos Sea Transfer Information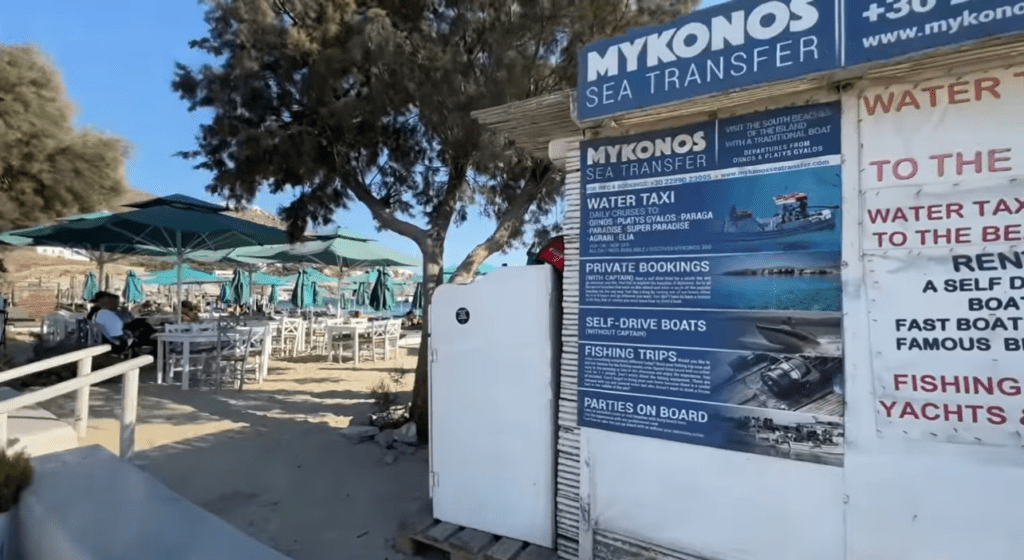 If you want to travel around using sea transportation, this travel guide recommends Mykonos Sea Transfer and Mykonos Seabu. These are two boat taxi companies that can transport you to the island's finest beaches, including Paraga, Paradise, Super Paradise, and Elia. It is an excellent method to hop from beach to shore throughout the day. Return journeys cost 4-7 EUR.